Here's How to Use Video KYC for Digital Savings Account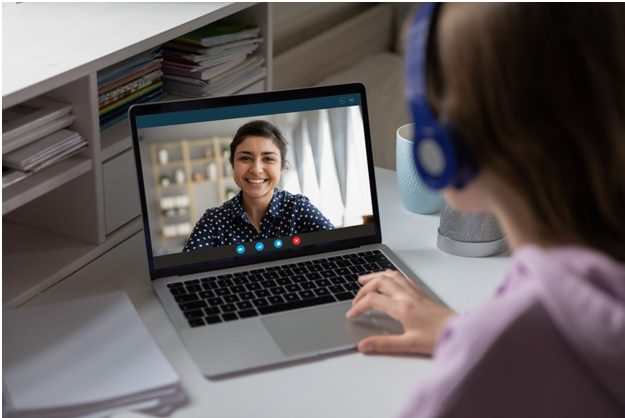 Innovations are being seen in every sector this year to keep in line with the changing times and customer safety.The Indian banking sector too, is not far behind. With the nation still under a variety of movement restrictions, many banks have introduced video know-your-customer operation for customers who want to take banking services from the comfort of their home. The idea of video KYC was introduced to minimize the cost to the bank of acquiring customers.
Thank you for reading this post, don't forget to subscribe!
What is Video KYC?
Video-KYC is an option to complete a full-in-person KYC process that requires banking customers to complete services like account openings and loan applications. Earlier, customers were required to provide documents in physical form to continue uninterrupted service. The newly authorized video-KYC promises to completely replace the old KYC system, with customers no longer being required to follow up with physical document verification.
How to do Video KYC?
Let us say a customer applies directly through a bank's website for a savings account. Here is how they must go about it.
Start with filling the necessary contact details on the available online form.
Provide consent to the bank to retrieve Aadhaar details and enter the PAN number or conduct an e-PAN verification.
Officially valid documents such as PAN, driving license, proof of address/residence and bank statements can be uploaded on the bank site through PDF files or photos from their smartphone. Documents stored on Digi Locker facility of the Ministry of Electronics and Information Technology may also be shared.
Provide bank access to the geo-tagged location of the mobile phone.
After these steps are completed and submit the application. You will receive an SMS containing a link to a web page hosted by the bank. Some banks, therefore, automatically send you to the video call from the application webpage.
A bank officer or employee will then begin a conversation with you to verify your details based on the uploaded documents. They will put different randomized questions as per the internal policies of the banks.
The bank's personnel will verify your photograph on documents submitted with a live picture taken during the video exercise. Banks also use facial recognition technology to video-check the customer with the photo on the papers.
The software will also take information from the documents that the agent may ask you to display physically over the video call.
When all the questions have been answered, the bank shall decide to approve or disapprove the proposal.
Benefits of Video-KYC
Speed and convenience – The verification can be done with video KYC if you have time for a video call, as opposed to setting an appointment with the bank's representative for a home visit.
No additional cost – Video-KYC requires that you only have a smartphone and high-speed internet connection.
Easy access to financial services – The bank's representative can reach you with Video KYC even if you are in a remote location, as long as internet connectivity is ensured. It will ensure there is no disruption to your access to financial services.
Digital accounts used to be half-KYCs, which meant you had to visit the branch at least once to upgrade your savings account to a full-fledged one. However, the video KYC is complete with the new V-CIP process during account opening, allowing you to access the full suite of features right from the start. Reputable banks like Axis Bank provide you with the support of video KYC, a seamless way to open an account. They also offer cashback on all online purchases, Complimentary Times Prime membership & Air, Accident and Baggage Insurance, among other benefits.