Unveiling the Secrets to a Winning Referral Email Marketing Strategy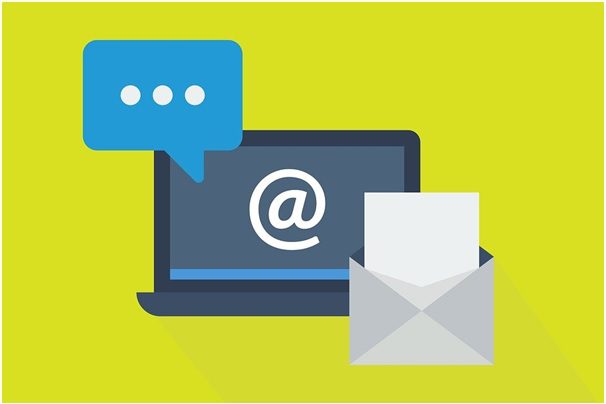 In the e-commerce ecosystem, emails have three broadly-classified purposes: boost customer engagement, brand communication, and entice an existing customer to take action. Well, a referral email marketing campaign has to deliver on all three fronts. It might not sound easy, but with the following pointers, you can create a successful email marketing campaign that would accelerate your lead generation process.
Thank you for reading this post, don't forget to subscribe!
A killer subject line
When you expect your subscribers to make a bit more effort than usual clicks, you have to hit the right chord. And, to do so, nothing can replace a perfectly-aimed subject line. Consider the job half-done if your email features an irresistible subject line.
Once they have opened your mail, there is a high chance they would click on that 'refer' button, given the deal is lucrative. The focal point while creating the subject line should be, "Why should the subscribers open this mail?" It's natural to exhibit creativity in your email subject lines, but it's better to stick to the point when it comes to referrals.
Being upfront and directly mentioning the incentive might increase your chance and hence, eventual leads. Your subject line should give your subscribers a solid reason to refer your business to people, and mentioning the incentive at the beginning makes it all the more tempting.
[Read more: What Is MIS Webmail?]
Here is a fine email template example of how a fine subject line can make your email more lucrative. The subject line for Postable's email says, "Refer your friends and get $$$." It should be noted that the subject line is crisp and clear, and hence, the recipient knows exactly what to expect
Elaborating the incentive
Once your subject line has made them open the mail, it's time to explain the whole deal. Be clear in your messaging about the incentive because a confused subscriber would hardly recommend you or your brand further. The copy should be precise about what they would be getting from the whole thing, here you can also check the details of slack tips for async.
To make it more attractive, you need to make the subscribers realize the worth. Note that your referral email would only succeed when the subscribers think it's worth their time. So, give your best shot to have them on board. Mentioning the incentive would help them make their mind about whether or not they want to go for it.
Don't forget that your subscribers naturally seek something in return for referring your business further, which makes the incentive even more crucial for the entire referral email marketing campaign.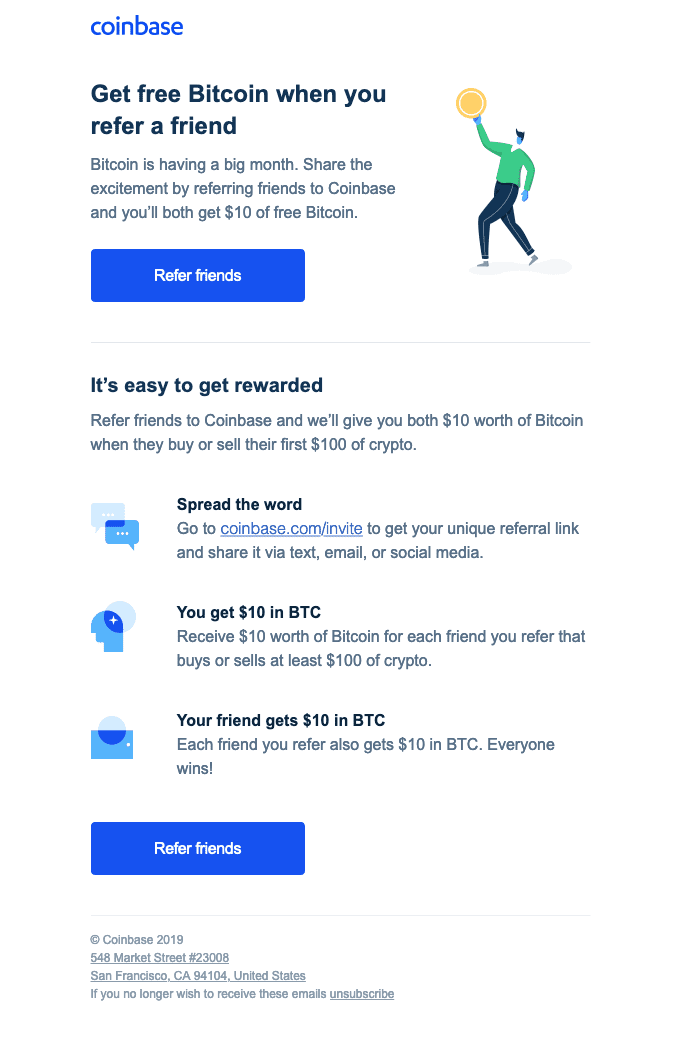 Simplifying the incentive
The whole point of precisely mentioning the incentive is to deliver a clear understanding. Hence, make sure the incentive is simple. You can go for numerous types of incentives to make it more attractive to your subscribers. However, the most common and effective one is offering coupons that can be redeemed later against a purchase.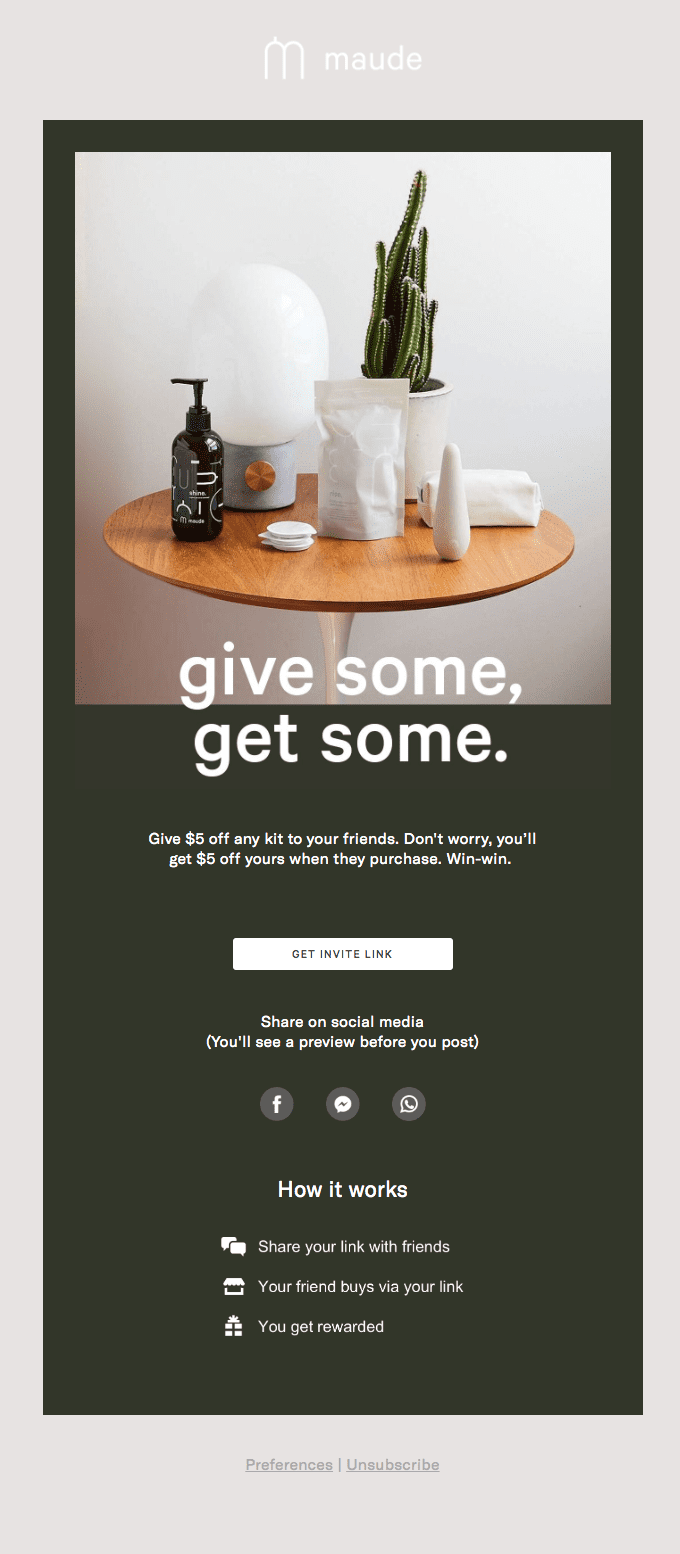 Call To Action (CTA)
CTAs remain one of the most decisive elements of any email marketing campaign, and when it comes to referral emails, they are even more critical. CTAs guide your subscribers through the steps of the referral process. The CTA button creates a psychological urgency to act, which, in this case, is referring your brand further.
Now, it depends on how you leverage the CTA button. You can craft it in many formats such as "Refer a friend here" or "Get your free product." This sort of action-triggering message allures your leads to be a part of your referral program.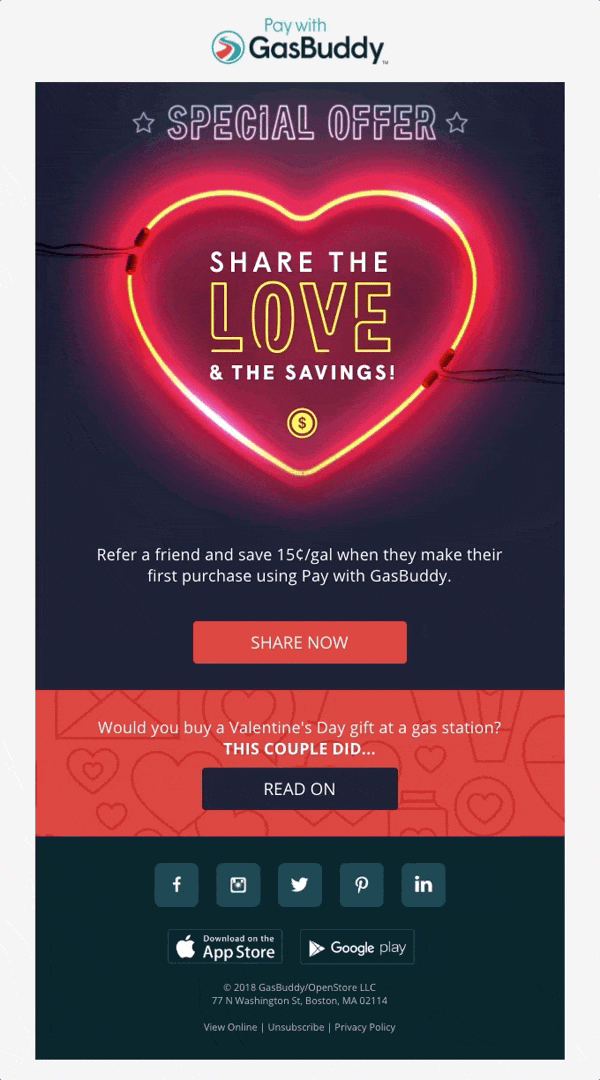 Amplifying the product value
The exciting thing about referral email marketing is that your recipients are already your customers, unlike other types of email campaigns. However, to encourage them to refer you further, you need to remind them of your products or services' value. Making them realize why they became your customers in the first place is an essential part of referral email marketing, which you can achieve by amplifying your product value.
Along with the actual product or service, you can remind them about the benefits they enjoy from your business. It is imperative to mention customer experience, especially if you are a service provider. Your email can consist of great discounts, free shipping, regular sales for your offerings, etc.
In a nutshell, your referral email should create a positive sentiment in subscribers' minds when it comes to your brand. The positive view would boost the chance of lead generation.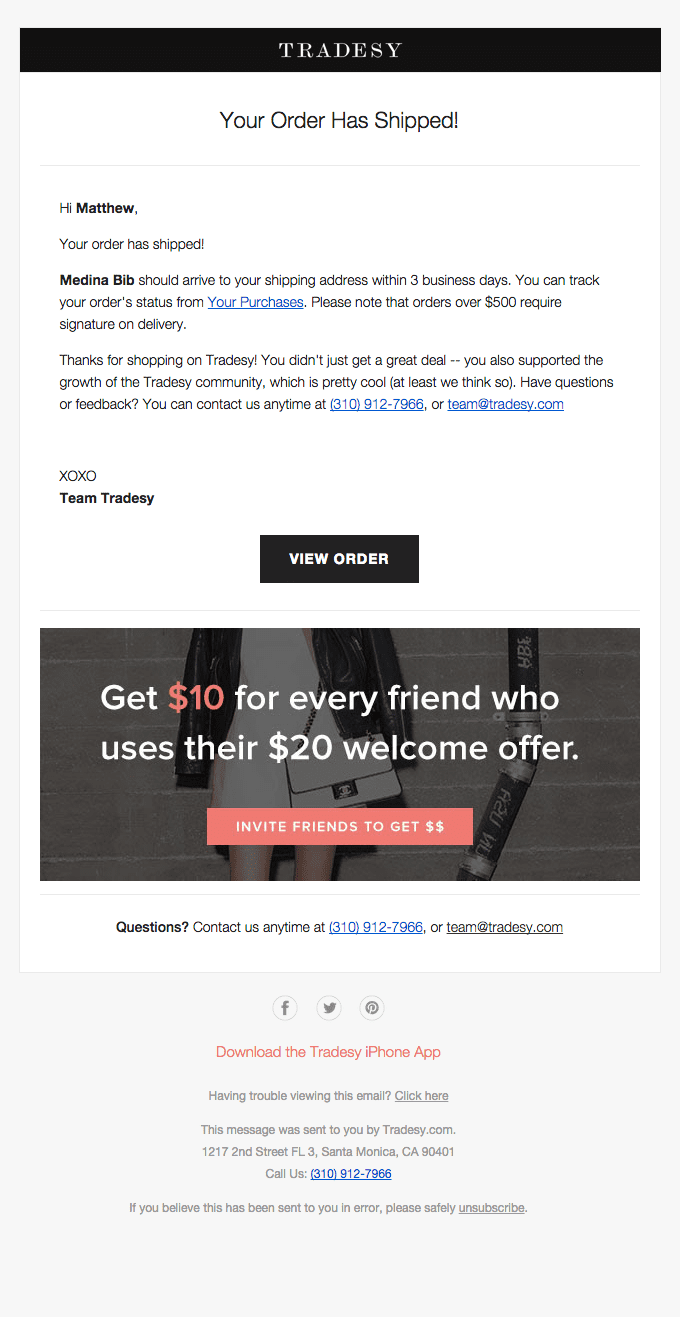 Clear messaging
One crucial aspect of a referral email marketing campaign is that your deliverable and customer expectations shouldn't mismatch. A disappointed customer would hardly refer your brand to someone else. So, it's essential to mention the terms and conditions clearly along with the incentive.
Things like the minimum number of referrals (if any) to avail discount, the validity of the offer should be well-communicated to avoid discrepancies because these small issues sometimes malign the overall customer experience.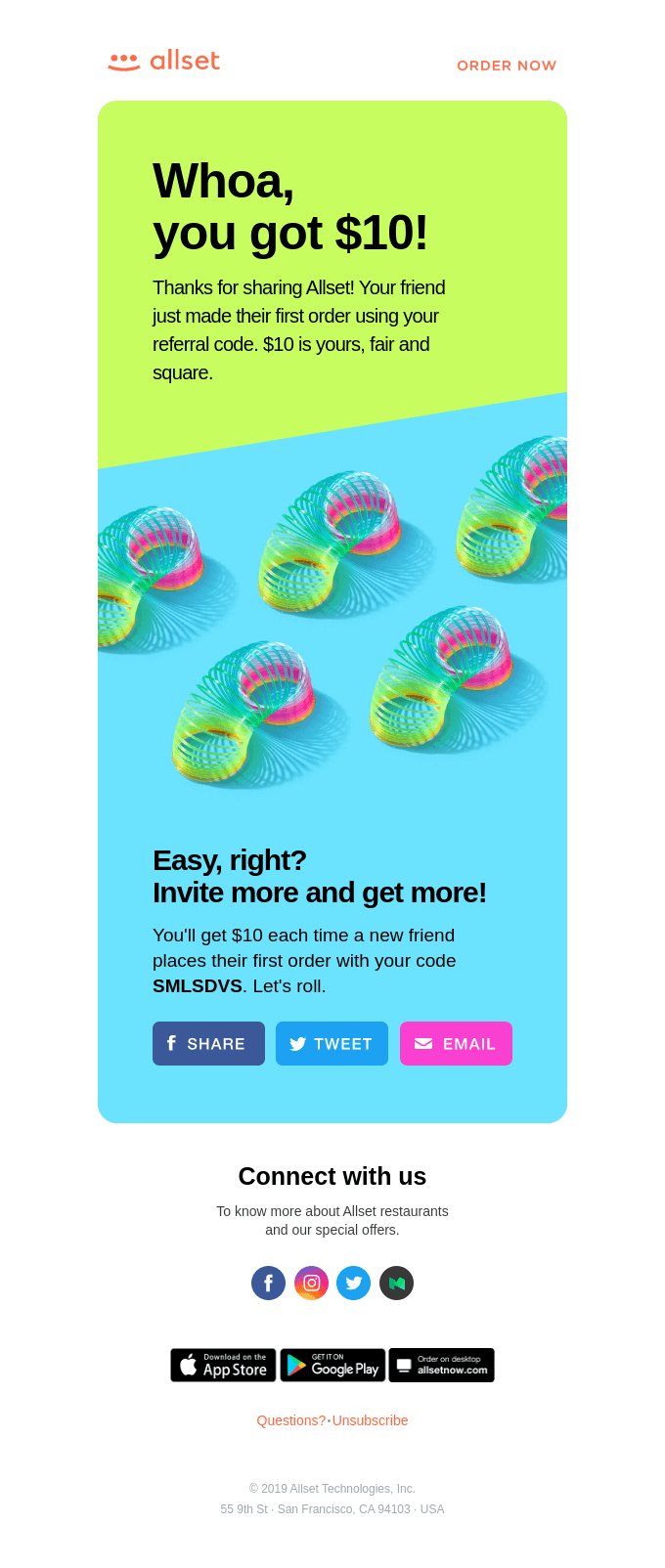 Wrapping Up
It is difficult to make everyone become a part of your business expansion or lead generation to be precise, however, a carefully crafted and executed referral email marketing strategy can make things easier to a great extent. The next time you sit down to chalk out a referral email strategy, we hope the steps mentioned above would make it a breeze.
Author Bio
Kevin George is Head of Marketing at Email Uplers, one of the fastest growing custom email design and coding companies that specializes in professional email template creation and PSD to HTML email conversion; they are also Salesforce Marketing Cloud specialists. Kevin loves gadgets, bikes, jazz and eats and breathes email marketing. He enjoys sharing his insights and thoughts on email marketing best practices on his blog.