Top 9 tips to make your audience fall in love with your brand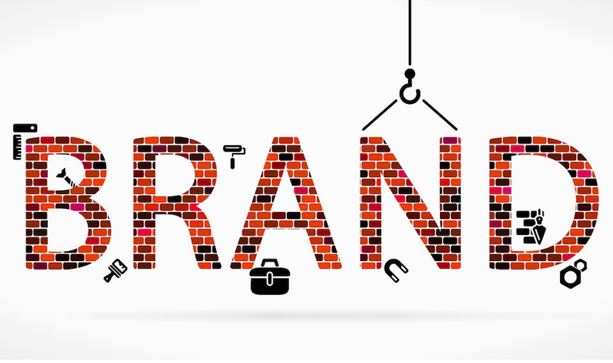 It is a frantic world out there. Every business is busy stealing market share. But some brands use legit marketing tactics so make the users fall in love with their brand.
Thank you for reading this post, don't forget to subscribe!
Whether you have a struggling entrepreneur or a well-established startup who is willing to increase their market share, it is necessary that you make a significant impact out there for your potential audience. Customers are busy finding the right solution to their problem. If you can present the solution in the most viable way, they will not just come to you, and they will refer you to their friends and family too.
The competition is fierce, and to get your brand noticed, and it is necessary that you provide top-notch customer service that can grab the attention of your users and make them stick to your site.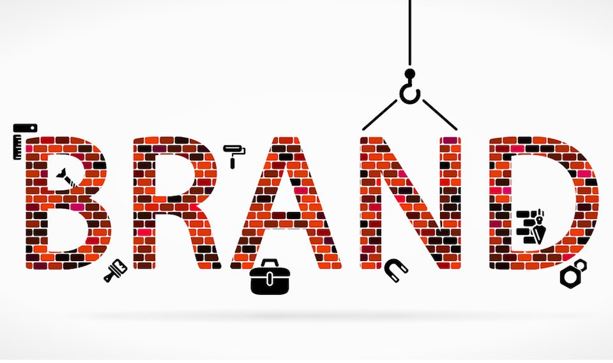 List your contact number right in the front
There are diversified ways in which the customer can quickly contact the brand. But sadly, brands don't care much about providing excellent customer service.
When a customer starts browsing your website, there might be a moment where they will get stuck. At that moment, it is vital that customers can easily reach you over the phone.
If you want more calls, the best approach is to show your number right in the front whether it is top of the page or a sliding bar that moves as the customer browse various pages of the website.
If possible, ensure that there are more than two lines so that maximum customers can contact the brand without having to wait for customer service representatives to get free.
Setup Local Google Ads
We all know that Google Ads are essential but what is even more important is that you start using local ad service. Because when you start using Google Local Ad service, it will be easy for you to generate a lead in the local market without worrying about paying for pay per click as Google will charge when a lead is generated.
And when your ads appear in Google SERPs, a number will help the potential customer reach the brand.
An Easy website for Customers
Your website is a place where a customer will know a lot about your brand. If you own an eCommerce store, it is necessary that you make things easy for the customer. If the customer has landed on your website from a Google Ad or a Facebook ad, they must be greeted with a message and given a search option so that they can reach you if they face any problem while placing an order on your website.
Making your website attractive, easy-to-browse is not just an option anymore. It is the ultimate necessity. If the customer cannot find things on your website, or it is taking too much time to load your site, the customer will leave the website without even talking to you. This is why a number right in the front is a must to have in your eCommerce store.
And if you are a new website, the customer will demand to know more about your brand before placing an order on the site. That's why it is crucial that you place your about us page right where the customer can see it.
Engage Aggressively on Social Media
No, I don't mean that you force the customers to place an order on your website. It means that you try to learn the buyer's intent of your customer.
The best option is to enable Google Alerts that will trigger you whenever your brand name is mentioned anywhere. With this, you can quickly contact the customer and try to solve their problem as soon as possible.
Social Media platforms are the direct getaway to connect with potential customers. When you interact with your audience, this is your chance to make an impact. For instance, if you are willing to develop a website, you will contact a Web design and development agency in New York on social media and see how they are interacting with you. If they are answering all your queries, there is a good chance that they might be the right choice for your website development.
Go for After-Sales Service
Yes. After-sales service is not just for consumer goods only. When you run an online business, there is a vast, diversified audience out there. If you want to make an impact in the head and heart of your customer, keeping in touch with the customer even after you've served them is a smart tactic.
At times, customers will be happy, but they might even be able to share their happiness. But when you keep in contact with them later, they will be happy to give a detailed review of it.
When you create a digital marketing strategy for the year 2020, the after-sales service is a must. At times a customer might have a bad experience, but when you ask the customer later, they will be able to listen to you well. And this might be a great chance to make a second impression.
Compelling video content might help
To create a persuasive brand personality, it is necessary that you engage the customer with video content. A video can showcase your work, or you can educate the customer about your brand. You can show the behind-the-scene working of your brand.
Make the users connect with your brand on a deeper level. Show them the unique talents of your team. Build an audience where people get curious about the internal working of your brand.
It is not just about growing separately; you must take the customers with you along that journey.
A Super-Informative Blog is a great advantage
When a customer visits your website, they might not be sure if they want to do business with you or not. In such a case, a blog might be able to help you to inform the customer of everything about your brand.
Ensure that you start the blog by educating customers on how you'll solve their problems? Next, a blog is a platform where you can inform the users about the latest trends going on in the market.
With blogging, you will be able to connect with the customer on a deeper level. A new customer will see if you know about the industry or not. When you post relevant blogs, it will be easy for the customer to make the right decision before they move on to the next website.
Another significant advantage of blogging is that when you start adding value to people, it will be easy for Google to take notice of your brand. And when Google notices, it will list your brand in Google search results. In short, your SEO will improve drastically without even making much effort on it. Just be educational, add value, and make people fall in love with your blog.
Guerilla Marketing will help
Everyone is talking a blot about Guerilla marketing, but sadly most people are not following or using it in this digital age.
Guerilla marketing is a fun way to interact with the customer. It just opens ways for potential customers to open a new door. You can use stand-by signs on your website which can make the users stop and take notice of whatever you are offering.
With Guerilla marketing, it will be easy for you to experiment with different tactics and see which of the method is working and which of the tactics you can ignore.
Partner with similar brands
It is a digital world out there. If you want to go near, you can keep working alone on your brand. But if you are willing to go big and scale fast, you must co-partner with similar brands so that you can increase the reach of your customer.
When you build a partnership with a brand, it will emanant that you'll develop a strong bond with the brand. Ensure that the brand is not a direct competitor of your brand.
You need to make sure that the brand that you are partnering with has a decent amount of audience, and lastly, see if there is teamwork in the brand because collaboration can make your dream work.
Wrapping it all up
There is fierce competition out there. If you need to stand out from the crowd, you must try to do things consistently. Try out strategies that are working for your brand. If some strategy is not working, it is best to find an alternative and go for it.
Whatever you put out, it will make or break your brand reputation. On social media, there is a chance for you to make an angry customer happy while the whole world is watching out there. What you cannot afford to do is to leave customers out there and never ask for feedback.
Build active processes and make customers happy. If a customer is giving feedback, listen to it and think what you can do to make it better.