Top Digital Marketing Strategies to Market Your Brand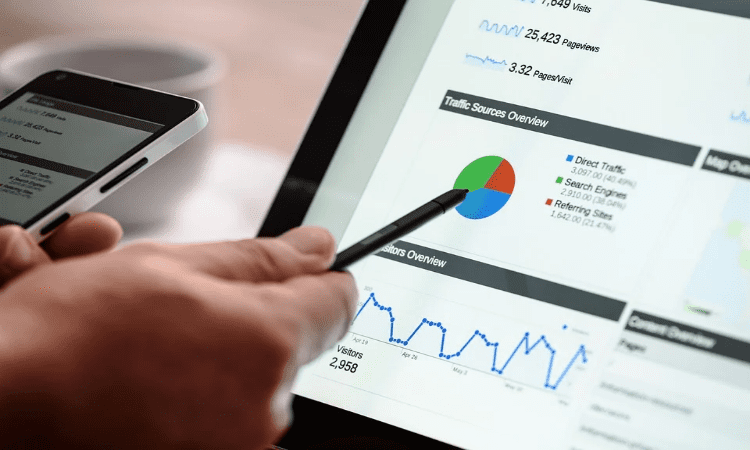 When the digital market just began, you would write a blog, hoping it ranked in the search results, mail it to the email subscribers and even post it on your respective social media handles. It continues to be the primary strategy most marketers use these days. Still, because content marketing has gained explosive popularity since the early days, it has become an increasingly nuanced as well as complex kind of marketing that has several techniques to reach and resonate with your audience. To let you learn the most helpful digital marketing techniques, we've made a list of the best to add to the content marketing arsenal of any growing brand.
Thank you for reading this post, don't forget to subscribe!
Personalised Messages
Useful personalisation comes as a result of efforts from a digital marketing company such as behavioural segmentation. It refers to separate your audience into groups based on a few specific actions, such as first-time buyers, abandoned carts, reorders as well as page views with no conversion. Every behaviour of this group can seem extremely similar to one another demographically but still act in extremely different ways. It has always been important and continues to be.
Educate with Content
Content has always been the king and this year was not any different because statistics don't lie. 77% of all B2B marketers make use of content marketing. A great way to create good content is to write what is relevant, authoritative, and educating the audience.
Data-Driven Creativity
Big companies such as Google or Facebook are gaining more and more control while they move aside from manual bidding platforms at the same time. Their algorithms are now adept at knowing what ad images powered with a copy is likely to drive the most click-through and conversion rates.
Original Research
Featuring among the top marketing techniques of 2010 was an investment in original research. This trend of own research for software development has been around since 2017. These reports managed to generate links from reputed websites, yielding several thousands of subscribers.
Guest Blogging
The right way of expanding your reach is to allow more people to create content for a brand with the help of guest blogging service. It is the kind of strategy that's ideal for both sides since it is a good idea to use such guest posts for contribution to leverage their expertise. At the same time, the site can utilize their knowledge for leveraging their blog as a resource of relevant information and lead generation.
Update Content
It is crucial to keep updating the content regularly. Make sure that you don't forget all the content that has already been posted. A common belief is that when one updates the old content, it will get Google's freshness ranking factor because the content is eventually bound to decline.
Video Format
Video format continues to be a popular digital marketing technique – something that acts as an indispensable marketing strategy for 2020. The videos, which you are going to make, are also helpful for forging a stronger bond with the consumers, while also helping to make them more and more inclined to buy a product. There are also options such as tutorials and testimonials, including behind-the-scenes clippings.
While we rapidly approach the last few months of 2020, it's a good time to look ahead at the direction we are going in and the marketing trends that are likely to be spotted more of in the next year. In this article, we looked at a few of the particular trends to watch out for any digital marketing company.
While making a solid plan, only keeping in mind immediate results, it's crucial to keep a close eye on the place you're heading to in the long run. No one can guarantee what is next for marketing. Still, professionals in the industry can give practical insights as well as predictions into a few of the probabilities that we might be seeing in the next few years.
There's no assurance that such predictions are going go come true. As a marketer, it's significant for us that we take note of statistics, research, along with trends in data for finding opportunities.