FASTags will be mandatory for private or commercial vehicles shortly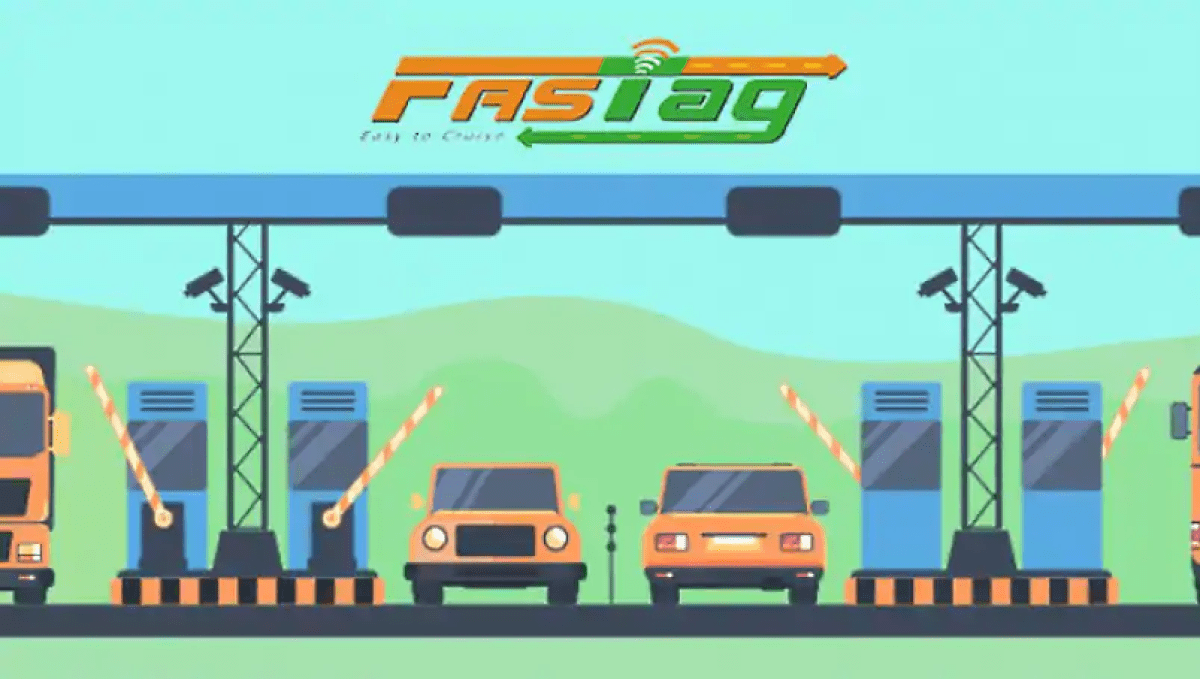 Paying toll at toll plazas while traveling is going to be faster and efficient very soon. Road Transport and Highways Minister Nitin Gadkari announced the implementation of FASTags for the toll. From December this year, FASTags are going to be mandatory for any private or commercial vehicle. With the Tag, vehicles will be able to pay the toll and move quickly without waiting in a queue.
Thank you for reading this post, don't forget to subscribe!
What is FASTag?
FASTags are basically RFID tag, which is a part of the National Electronic Toll Collection (NPCI). Radio Frequency Identification (RFID) tags will store registration details of the vehicle. A dedicated lane in a toll plaza will have a tag reader to detect the FASTags on a vehicle. Driver's need to attach the FASTags to the windshield of the vehicle.
In addition to registration details, FASTags will store the unique GS1 identification number for each vehicle. Due to the unique ID, it will be easy for traffic police and the Government to keep track of all the vehicles. Also, the same standard method will help to activate the parking payments shortly.

How to buy a FASTag for your vehicle?
Buying a FASTag for the vehicle is very convenient. The FASTags are available to purchase at certain toll plazas across India. Vehicle owners need to carry the registration and identification details with them. There will be a mandatory KYC process to get the Tag for your vehicle. Alternatively, instead, 'My FASTag' app will allow users to enter the necessary details to activate the Tag manually.
Another method of purchase would be from Amazon.in. Banks such as HDFC Bank, ICICI Bank, State Bank of India, Kotak Mahindra Bank, Axis Bank will also keep FASTags for people to buy it. With banks, it will be easy to integrate the bank account to the Tag for easy and secure payment.
Moreover, online banks like Paytm payments bank and Airtel payments bank will also sell the FASTags. Connecting your FASTag to a Paytm wallet, or payments bank account would be the best option to avail Paytm FASTag offers.
Prices of FASTags
The prices of these tags are different, depending on the vendor. Paytm is selling the FASTag for RS 500, which includes Rs 100 for the Tag, Rs 250 as the refundable security deposit, and Rs 150 as the first recharge of FASTag. Paytm will also provide a certain amount of cashback, offers, and coupon codes for every FASTag transaction.
However, if you purchase the Tag from HDFC bank, it would cost RS 400, including Rs 100 for the Tag, Rs 100 as a re-issuance fee and Rs 200 as the security deposit. HDFC bank will be offering 2.5% of cashback on all National Highway Toll payments for FY 2019-20.
SBI's FASTags are available at toll plazas by SBI's authorized agencies. The fee for issuing the tag from SBI is RS 100. Deposit amount will vary based on the type of vehicle. SBI is also offering reward points on FASTag transaction using SBI credit card.
Likewise, vehicle owners can buy ICICI FASTags using either SMS services or via website. Depending on the type of vehicle, Rs200 to Rs.500 will be the deposit amount. They are also offering different tag colors for each type of vehicle. Users will get 2.5% of cashback from ICICI bank for each FASTag transaction.
Likewise, the price associated with the TAG would be different for each bank. All banks are offering cashbacks or reward points for FASTag transactions.
It's a win-win situation for vehicle owners and the Government.
For all the tags, there will be a validity time and users can easily keep track of all the details of FASTags associated with the bank.
According to the Government official data, the number of issues FASTags till date is 52 lakh, that's huge. The use of FASTags will undoubtedly bring more convenience to vehicle management.