How to Take Temperature with an iPhone? Check Body Temperature & Room Temperature
Did you know all you need is just a piece of iPhone to get your body temperature checked! Yes, science and technology have been touching new heights over the last few years. Using an iPhone to get your temperature checked is the latest innovation.
Thank you for reading this post, don't forget to subscribe!
Just get smart iOS-compatible smart thermometers connected to your iPhone and it will start measuring temperature. Soon, you will get the temperature displayed on your iPhone screen. Brilliant isn't it? Gone are the days, when you had to depend upon a medical thermometer only. Using the latest mobile technology, you can now easily measure your body temperature by integrating smart devices with your iOS-based technology.
Checking your body temperature on an iPhone—What You Must Know
The first step is to download smart thermometer apps. Don't forget to get them 100% installed on your device before use. Using a headphone jack and turning your smartphone thermometer app, your body temperature will be shown on the device's screen in Fahrenheit or Celsius.
Anytime and anywhere, whenever you feel drowsy or a bit shaky, getting your temperature checked is the key. Using a smartphone app, you can easily check your temperature and keep a tab on your health.
[Read more: How to Login ATT Email Account 2022?]
Does the iPhone Have a Thermometer?
iPhone doesn't come with a built-in thermometer per se. However, a few of the iPhone sets have temperature sensors, which can get your temperature checked.
Actually, the primary purpose of these sensors is to fetch the temperature data of the battery and phone's processor. If your device is too heated because of constant use or outer atmosphere, the sensor will automatically turn your device off to prevent it from hardware damage.
5 Steps to Measure your Body Temperature using iPhone and an app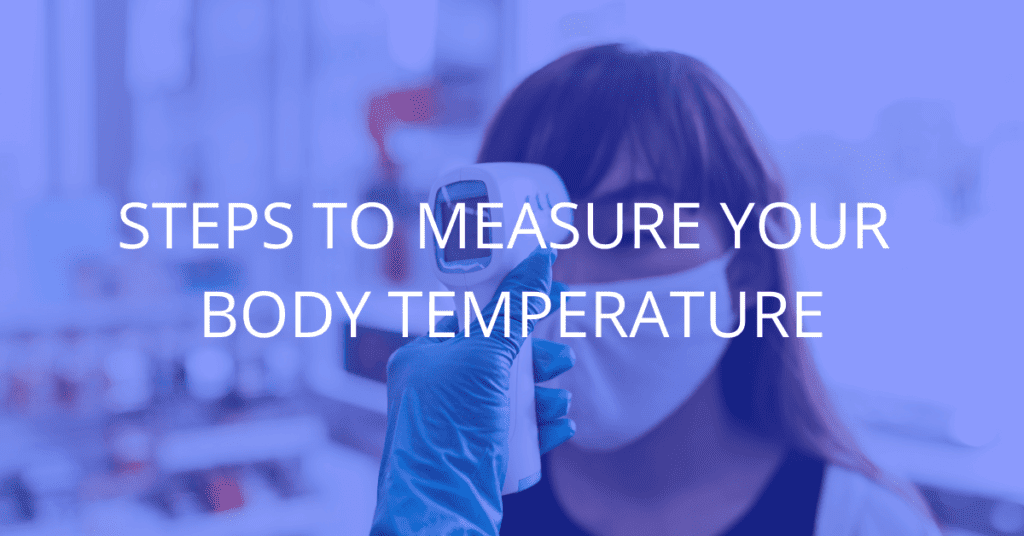 Step 1: Go to iPhone's built-in Health app and search for a compatible third-party gadget
Step 2: You can take the help of smart thermometer devices like QuickCare or Kinsa's Smart Stick.
Step 3: You have to get both devices—iPhone and smart thermometer connected—through an available interface.
Step 4: Let the device capture your body temperature in its own method. Don't touch the device any further.
Step 5: Wait for four minutes until you see your current body temperature on the screen.
Can You Measure Your Room Temperature with an iOS-enabled device?
Yes. You can come across plenty of smart thermometers for measuring room temperatures. Also, you need to use the same iPhone for measuring your room temperature.
Though you can still get estimated room temperatures from these apps, they may not be 100% factually correct. Instead of connecting a smart thermometer and iPhone and then checking a room temperature, you can directly get a thermometer online that can help you get your room temperature checked.
If you want to use a remote room temperature app or monitor, you need to get the same connection to your iPhone through Bluetooth or WiFi. Simply, place the sensor anywhere in your room and let it measure the temperature. It will also help you know the humidity level in the room.
[Read more: How to Install Spectrum TV App on Firestick?]
Measuring Body Temperature on Apple Devices
In the above-mentioned process, you can also check your body temperature using an iPad. Connect your Apple devices with smart thermometer gadgets and see how they work effortlessly fetching the latest temperature in no time.
How much body temperature you can aim for?
It should be within the range of 97-F to 99-F. When your temperature goes above 101, you should consult a medical practitioner for help.
Top 5 Temperature apps for Android & iOS
1. Fingerprint Body Temperature
Fingerprint Body Temperature is a famous online thermometer app through which you can easily measure your temperature without any cost. The app automatically alerts you if your temperature crosses 100.5-F.
Features and Benefits at a Glance
Use your fingerprint to know your fever
Get hyper quality images
It works with all Android gadgets
Not suitable for accurate results.
Useful for people who want to flaunt their smartphone
Download Link:
https://m.apkpure.com/fingerprint-thermometer-prank/com.thermometer.fingerprint.digital.app.electronic.phone.body.temperature
Price: Absolutely Free
2. Kinsa Smart Thermometer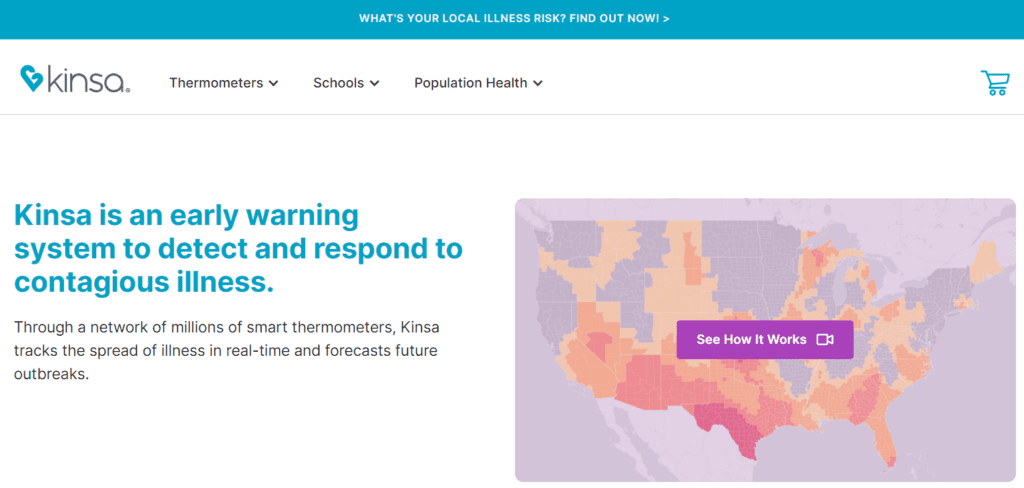 Kinsa Smart Thermometer is quite famous for getting you accurate reading about your temperature. It's no child's play and please don't let your children use the app. It makes use of oral temperature readings in both adults and kids to offer you quality thermometer readings.
Features and Benefits at a Glance
It's an award-winning thermometer app with global use
Track your fever and disease symptoms on time
Get advice from qualified doctors
It maintains 100% data safety and security always.
Website URL: https://kinsahealth.com/
Price: It starts from $40 onwards
[Read more: How to Fix DNS Not Resolving Xbox Server Names Error?]
3. Thermometer++
If you are looking for a complete thermometer app with a high degree of effectiveness, Thermometer++ can be your best friend. It is rated as one of the most advanced thermometer apps and devices for tracking general illness.
Features and Benefits at A Glance
It offers cross-platform and operating system compatibility.
Get accurate readings on plenty of iOS-compatible gadgets and Android devices
Measure humidity, air pressure and temperature as per your current location.
It offers a smart integration technique to get your device and app connected in seconds.
It measures just 4.6-MB+ in size
It got downloaded and installed over 10-Million times
Download Link:
https://play.google.com/store/apps/details?id=amuseworks.thermometer&hl=en_IN&gl=US
Price: Not mentioned
4. Smart Thermometer
As the device's name indicates, it's indeed modern, smart, and advanced. It comes with simple switches and options. Anybody and even patients can easily check their fever in three steps.
Features and Benefits at a Glance
It's fully patient-friendly, even teens and adolescents can use it.
It comes with a high-quality sensor, giving accurate readings and results.
It comes with an integrated GPS-enabled system for more help.
It recorded over 5-million plus installations across the world
Download Link: https://play.google.com/store/apps/details?id=com.colortiger.thermo&hl=en_IN&gl=US
Price: $2-per item/ rates can vary
5. Fever Tracker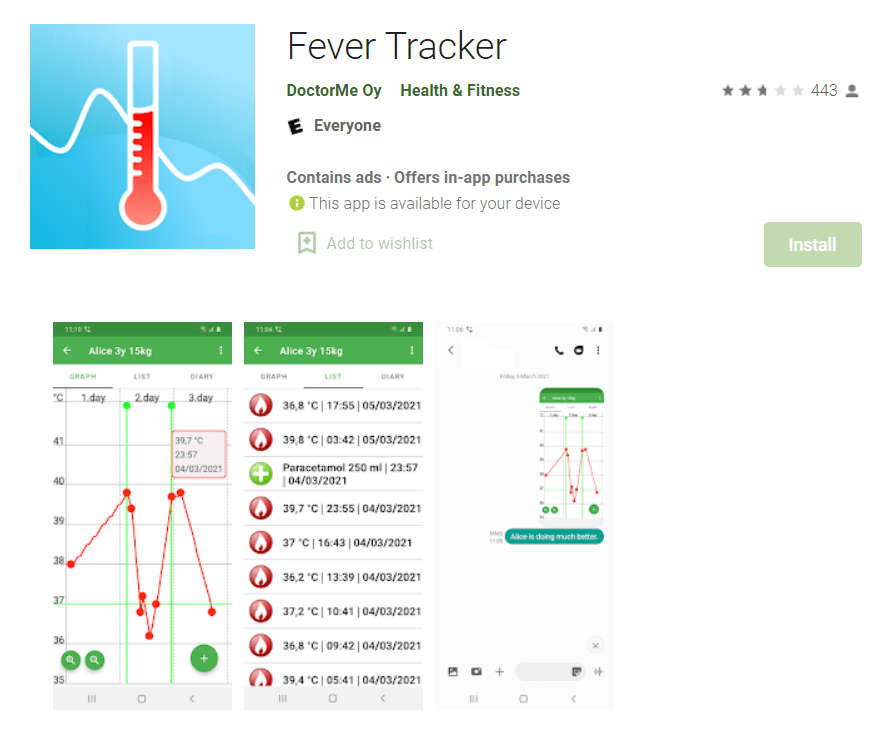 It's a comparatively reliable app for measuring your temperature. The app has been developed and designed by doctors with the intention to help people who can't use regular thermometers. It measures just exactly 4.98-MB+ and can get installed on your device instantly.
Features and Benefits at a Glance
It enjoys around 2.9-ratings on App stores
It has been downloaded, run, and installed on over 100,000 devices
The app is developed in Finland
An interactive user interface to offer maximum simplicity and ease of use
Download Link: https://play.google.com/store/apps/details?id=fi.doctorme.fevertrackerfree&hl=en_IN&gl=US
Price: $1-per item.
Is There a Room Temperature App for iPhone?
There are lots of apps through which you can measure the temperature of a room using a phone. However, the efficacy of the same is always a big question mark.
But in the last few years, we have seen widescale manufacturing and the launching of several apps which can help you get your room checked. Though their reliability is still uncertain, we can definitely take a look at a few of the following innovative apps for measuring room temperature using iOS technology and platform.
Best Devices to Measure Room Temperature With Your iPhone
1. Newkiton Wireless Thermometer
Newkiton Wireless Thermometer is a good choice for frequently measuring your room temperature. You can download its relevant app for free from your online browser. It makes logging data hassle-free using the CSV export option.
Features and Benefits at a Glance
The button battery of the device has a long-lasting life
It uses less power while using BT technology
You can place it anywhere at your garden, roof, basement and swimming pool
It comes with 1 Lithium-ion battery for power
Website: https://apps.apple.com/us/app/thermoplus/id1453344522?l=ar
Price: Varies from store to store
2. SensorPush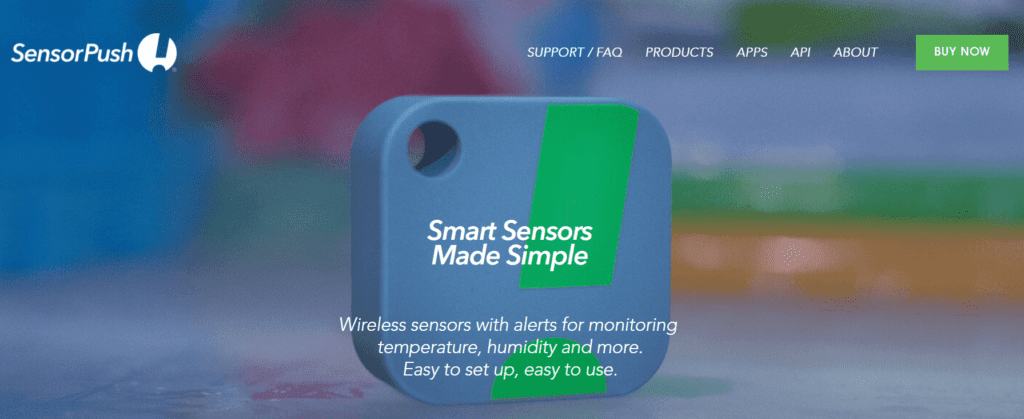 If you are suddenly feeling something is not right with your room temperature or feeling suffocated, taking a look at your room temperature on time can save your life and others. Get Sensor Push and it will measure your room temperature or outdoor temperature in a smooth process.
Features and Benefits at a Glance
Comes with an Intuitive alert system for quick action
Measures air pressure, water vapor, and humidity level.
Very simple to use and start operating
The device price starts from $70 onwards
Website URL: https://www.sensorpush.com/
Price: Available in three options: $70/ $90/ $100.
3. Temp Stick
Temp Stick is a reputed device cum app to get you the latest results relating to your room temperature. It offers a 24*7 monitoring system to keep you updated about your room temperature. You can even access it remotely from anywhere in the world.
Features and Benefits at a Glance
It's fully free and you need not pay anything for using its features or services.
It's a reliable made-in-USA product/ app
It works with both Wi-Fi and Bluetooth technology on iOS devices
It protects your device from getting crushed or destructed due to bad weather conditions
Website URL: https://tempstick.com/
Price: No price
4. Ambient Weather
If you love science and geography, opt for it. This device is perfect for keeping a tab on the weather temperature and climate in your room. It comes with six-seven automated premium sensors to offer you essential information whenever you need it.
Features and Benefits at a Glance
Check the quality of soil and its moisture using the Ambient Weather device.
Use its remote Wi-Fi console to operate the device.
You can check all necessary data without logging into this app.
Install it anywhere around your residential property
Make use of its custom setting for alerts
Website URL: https://ambientweather.com/
Price: Varies from product to product. Starting from $25 onwards.
5. Govee Temperature Monitor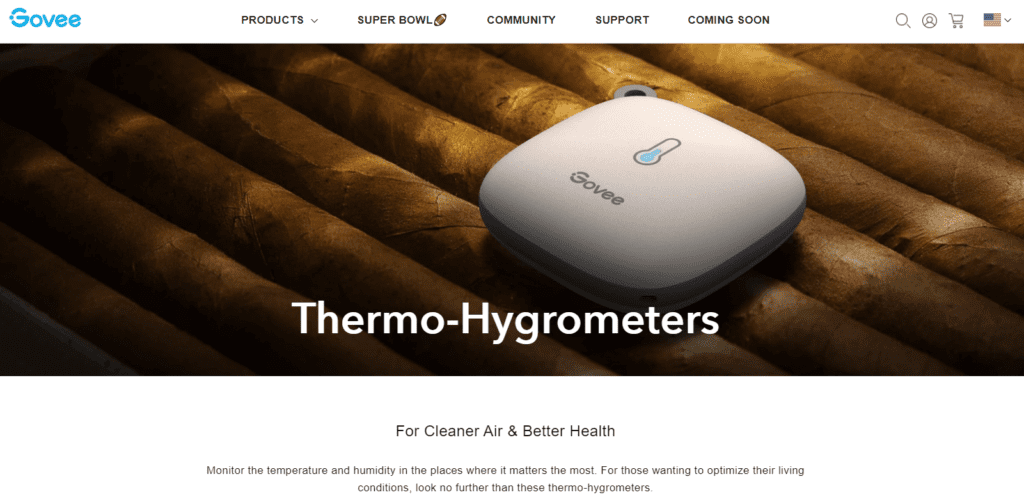 It works as a room thermometer plus a hygrometer. You can use the device and synchronize your iPhone for accurate readings. It is advanced and comes with all necessary connectivity features like Bluetooth and Wi-Fi.
Features and Benefits at a Glance
It starts working using three pieces of pencil batteries (AAA).
It weighs just 149-gram.
You can place it anywhere to get accurate details regarding temperature, water vapour, and other details.
It comes with a simple screen and structure, making it suitable for a non-tech savvy person.
Website URL: https://us.govee.com/
Price: $36
In Conclusion
In this blog-cum-article, we've discussed everything you need to know about thermometer apps for measuring your room and body temperature. Using these apps can help you regularly track your body and understand when something feels strange.
Based on features and functions, you can easily choose your desired temperature-measuring apps. Moreover, you should also use only one or two similar apps. Installing too many apps with almost similar features can start affecting other apps.
All apps or devices listed above are for your reference only. Please get in touch with a professional medical service provider before using a particular body thermometer. Similarly, we also recommend you contact a meteorologist if you wish to measure room temperature, air pressure, or humidity. They are professional experts and can help you know more about it. Let us know your thoughts and opinion on this blog and whether you wish to share something with us.