How to Fix DNS Not Resolving Xbox Server Names Error? – Best Fixes 2022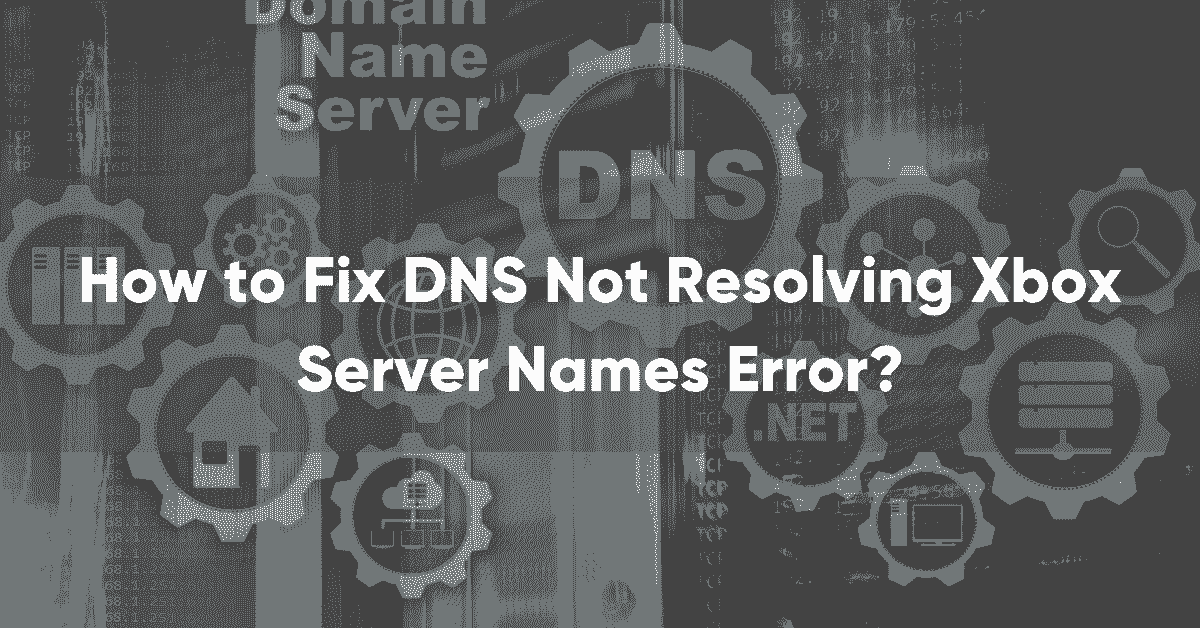 Xbox lovers and video game enthusiasts often come across the error code— DNS is not resolving Xbox server names. There's no need to panic. Using some simple tweaks and tricks, you can easily resolve this problem without any fuss.
Thank you for reading this post, don't forget to subscribe!
DNS means Domain Name System. While connecting your Xbox console to the internet, your PC must resolve DNS name first before proceeding to the next option.
What is DNS is not resolving Xbox server?
It is a technical error, which informs Xbox users that their Xbox console couldn't resolve the DNS address error. Once the error occurs on the screen, you can't connect the Xbox to your internet. It is quite common when you try to connect your Xbox to a DNS server through a wireless modem or other devices.
[Read more: How to Turn Off iPhone 13, 12 | iPhone Latest Models]
How to Fix the DNS not Resolving Xbox Server Name Technical Glitches?
I can understand how difficult and frustrating it would be when someone comes across this error. But using some common tweaks and technical operations, you can easily get rid of the problem.
In the next few paragraphs, we will explain in detail how to fix this error. Even people with no technical background can also solve this error. All you should do is follow each of the methods step-by-step and fix the DNS-Xbox server error.
Method 1: Restart Your Xbox console and router
Step 1: Remove the plug from the router.
Step 2: Switch on your Xbox one.
Step 3: Continue to hold the X-box button for at least 2 minutes.
Step 4: Keep your Xbox on standby mode for four minutes.
Step 5: Now, Turn on your router device.
Step 6: It should work now.
Method 2: Modify Your DNS address on the console
Step 1: Go to settings on your Xbox console.
Step 2: Choose the Advanced setting and then move to the DNS option
Step 3: Opt for the manual key to proceed
Step 4: Choose it primary and enter 8888 as code
Step 5: In the secondary DNS box, enter 8844
Step 6: Press apply or OK to save changes.
[Read more: How to Fix sedsvc.exe Issue in Windows 10?]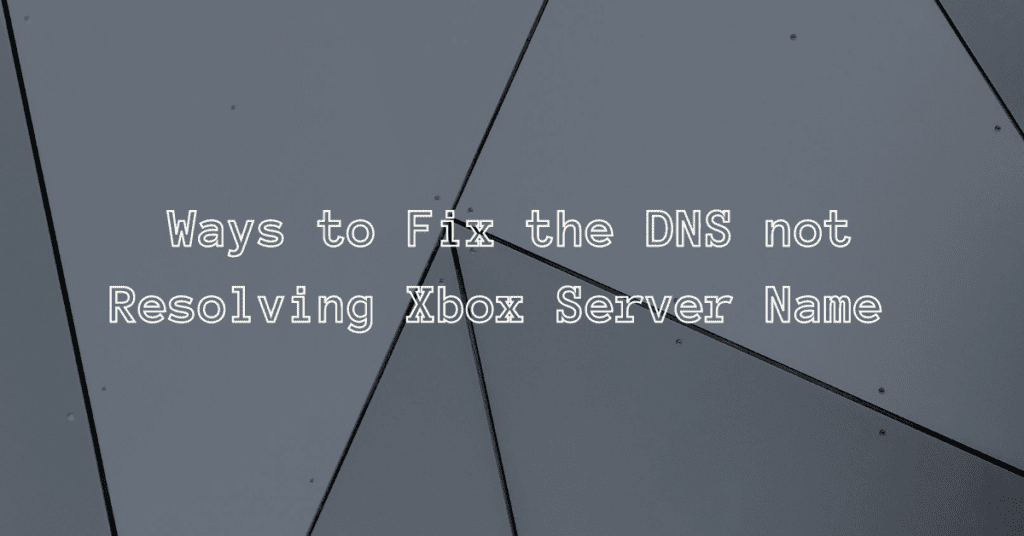 Method 3: Reset the router to Factory Settings
If the above methods don't help, you can restore your router to factory settings.
Step 1: Turn on your Router device
Step 2: Search for the reset button on the device itself.
Step 3: It should be behind the device, press it.
Step 4: Enter PIN code if required.
Step 5: Hold the reset button for at least eight seconds.
Step 6: Hopefully, the error will get fixed now.
Method 4: Edit your WiFi Setting
Step 1: Go to the Run button on your PC.
Step 2: Look for CMD or command prompt.
Step 3: Note down the number.
Step 4: Launch a browser
Step 5: Go to wireless settings
Step 6: In channel width, select 20Mhz
Step 7: Now, see if you can connect your Xbox console to the DNS server.
[Read more: What is chrome://flags/#enable-ntp-remote-suggestions?]
Method 5: Wired Connection Trick
If all options don't help you much, you can try using a wired cable or link to Xbox and get connected to the internet.
Step 1: Use a USB cable to connect your XBOX and PC
Step 2: Once the cable is inserted properly, you can restart your PC to save changes.
Step 3: If it works, you can enjoy seamless connectivity of your PC and Xbox console without any further trouble.
In Conclusion
Whenever you see DNS is not resolving Xbox server names error on your screen, you can try the mentioned tricks to get help. Hopefully, one of the above-mentioned tricks will help you connect your Xbox console to your PC and the internet using the DNS server.
FAQ'S
1. Why are Xbox server names not being resolved by DNS?
If your Xbox is unable to convert a legitimate address, DNS won't be able to resolve Xbox server names. Simply said, when your console is unable to translate a valid website address into an IP address. You cannot play games online as a result. You need to check the connectivity to fix this error.
2. Exactly how can I fix the DNS error?
DNS errors happen as a result of poor connectivity. So make sure there is a good signal coming from your internet connection. To resolve this issue, you can also try restarting your router. In these circumstances, using USB cables to connect to the internet works well.
3. DNS Resolution Failure: What Is It?
Failure of DNS resolution occurs when a server cannot translate a website address into an IP address. This could occur for a number of reasons. The main one is when the hostname or address is incorrectly recognized by the server. But all of this typically occurs as a result of a bad or nonexistent internet connection.