How to Login ATT Email Account 2023?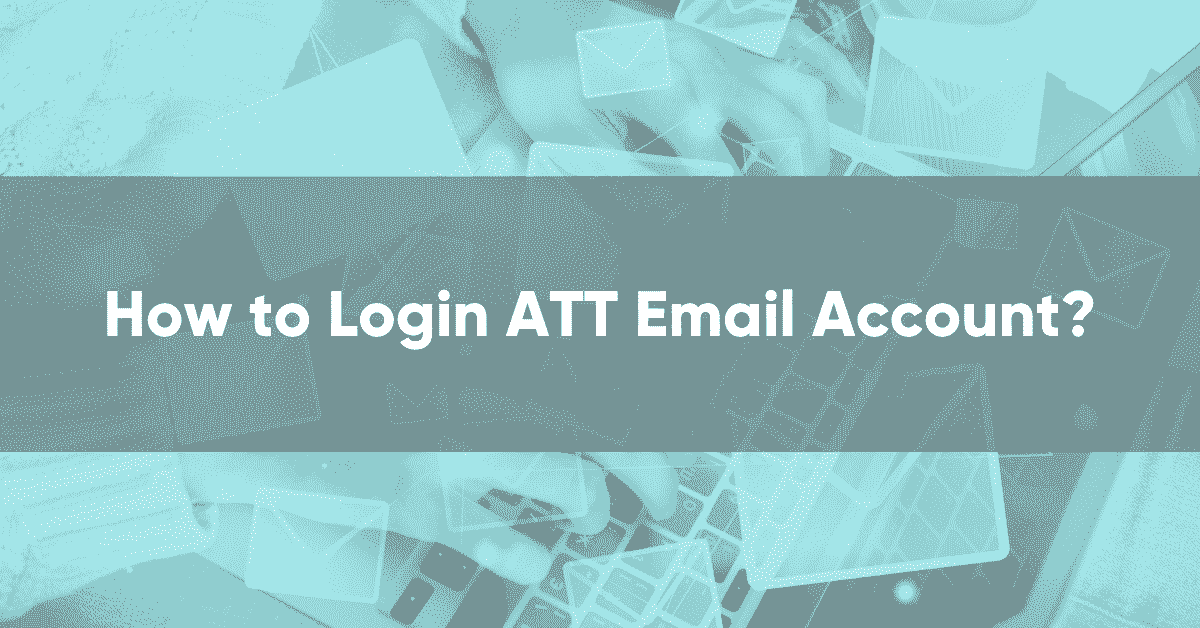 According to the reports, the brand value of webmail AT&T in 2019 was estimated at around 108 billion U.S. dollars. It is a massive number for any brand. These statistics make it the most valuable telecommunications brand all around the world.
Thank you for reading this post, don't forget to subscribe!
Also, when we talk about the email client, then AT&T comes at the first position. It is a free email service that is available with advanced features due to its user-friendly interface that is very popular in the business field. The webmail is easily accessed in a variety of browsers. Moreover, it is highly compatible with other email programs like Outlook Express or Microsoft Outlook.
There is security is very high of users data. It is a very crucial part of every user. So, let us know about the more highlighted features of the ATT in the next section.
[Read more: How to Install Spectrum TV App on Firestick?]
Top Features of ATT Email
There are some highlighted features that we will mention below side.
It provides users to manage inbox settings as well as filter options.

Users can create and manage their AT&T Mail contacts.

Option available to add a signature to your email.

Allows users to create as well as manage calendar events.

AT&T provides the option to users to use OAuth or secure mail key for email apps.
This section has discussed some ATT features that are essential for users. Some features are available that are not available in other email services.
Steps to Login into ATT.net email Account
If you successfully create the email address. So, the AT&T login process is not a complicated task. To log in, follow the simple instruction that is listed below:
Firstly, go to the

login page

of att.net email.

Tap on the

My AT&T

and then enter credentials.

After entering the credentials and then click the sign-in option.
[Read more: How to Fix WDF_Violation Blue Screen Error on Windows 10?]
How To Reset Your ATT Mail Password?
If you want to recover your password, you need to follow every step in the same direction.
Firstly, go to the

Reset ATT password

tab.

Here, enter

ATT email address

user ID, fill the respective field, then click on Continue.

Choose a way to

reset your password

by creating a temporary password or responding to your security questions.

You can get a

Code

on a cell phone or alternative email ID.

Also, you can reset it through safety questions.

Then, you can create a new password.

Finally, follow the exact instructions for retrieving your email account att.net.
Why Does the "ATT.net Mail Not Working" Error Occurs?
Virus Attack:
You could be unable to access AT&T email if your device has a virus or a corrupted file. Run a complete antivirus scan on your computer to treat this and correct any issues that appear. Similar to how your antivirus will block it if your account has been compromised or infected with malware. If so, try changing your password once again and attempting to log in.
Old Mail Application:
It's likely that you will occasionally experience issues if you're using an earlier version of the AT&T email programme. The final step in "Troubleshooting AT&T Login Problems" is this one. In addition to login issues, an outdated version might result in glitches and many other issues. The repair is quite To get the most recent version of the AT&T email client, go to att.com/myattapp. Try logging in after downloading to use your email services. If nothing else functions, we advise visiting the AT&T email support page.
How to Fix ATT.net Mail Not Working on Outlook?
The section will discuss the procedure and ways to solve ATT.net mail not working while using Outlook.
Step 1: Firstly check your antivirus. If you find some issue, you need to disable your antivirus.
Step 2: Then, confirm that your Outlook account is appropriately configured. You can follow these steps to confirm it.
Open your

Outlook

and go to

File

>>

Add Account

.

Then, click on the

Manual setup

or

additional server

type link.

Choose

POP

or

IMAP

. Furthermore, enter the required display name and email address.

After that, depending upon the selected account type, configure that:
Incoming mail server –imap.mail.att.net
Outgoing mail server – smtp.mail.att.net.
In the case of POP3, use the following settings-
Incoming mail server – inbound.att.net
Outgoing mail server – outbound.att.net.
Finally, enter your full email address along with your fully secure mail password.
Step 3: Additionally, you need to configure ports and revise a few more settings.
Please tap on the

More settings

link and check the

My outgoing server requests authentication

. Moreover, choose the same settings as my incoming mail server.

Secondly, enter the Incoming server as 993 and the Outgoing server as 465 for both IMAP and POP3. Also, choose the SSL for both Outgoing and Incoming mail server from the section.

Use the following type of encrypted section

.

Finally, tap on

OK

>>

Next

and click on the Finish button.
Step 4: You need to remove your profile to clear the issue. The File stored locally on your PC will be removed but preserved on the server by this step. Let us know the process to remove your profile.
Firstly click on

File

>>

Account Settings

>>

Manage Profiles

link.

Finally, tap on

Show Profile

. After that, choose your

Account

and tap

Remove

.
Step 5: Safe mode on your Outlook to check if add ons or settings are not the cause of the issue. That is how you can do it:
Press the

Windows key

and

R

together. After that,

Press Enter

>>

OK

.

Here, a new window appears, and tap on

OK

to continue.
[Read more: How to Fix DNS Not Resolving Xbox Server Names Error?]
Common Solutions for Att.net Yahoo Email Login Issue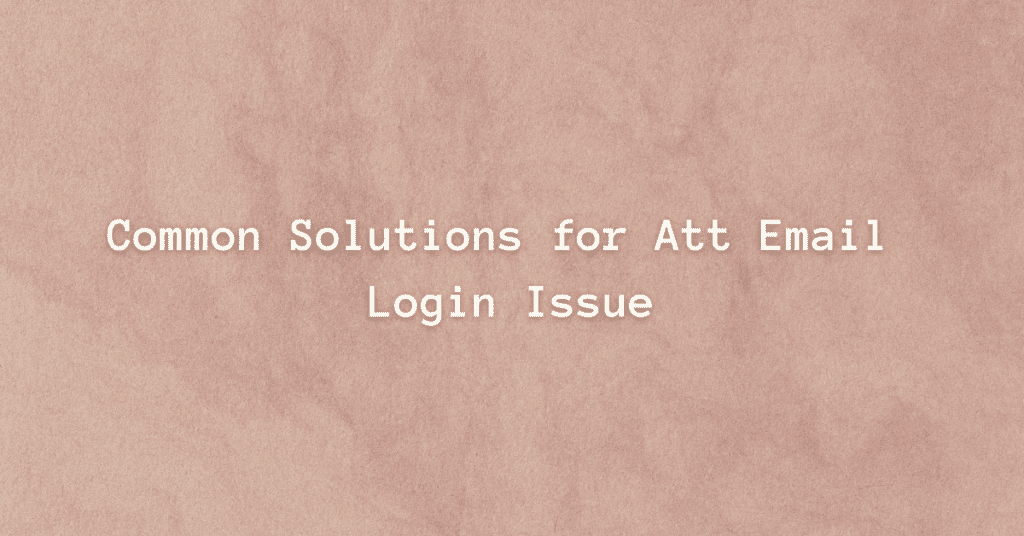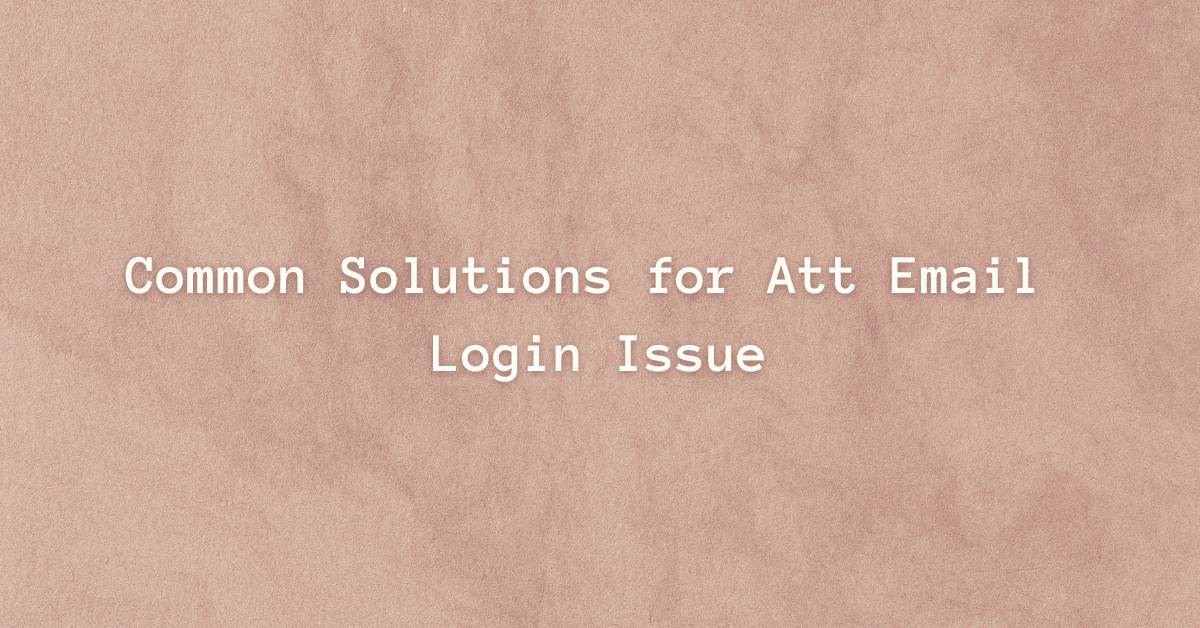 Here, we will discuss the instructions to fix att.net email login problems. There is some solution for commonly occurring problems that we mentioned below:

In the first step, you can close all the web browser windows and reopen them to ensure that nothing is loading or stuck.
Generally, cookies and cache files help remember the web page and quick loading. Sometimes, cookies and cache create the issue, so you need to delete cookies and restart the system to inspect the issue is fixed or not.
Be Sure To Use Updated Browser
Sometimes old versions of the browsers create issues in the login process. So, you can try after updating the browser. Additionally, you can also try to access different Accounts.
Disable Unnecessary Extension
If you installed the extensions and plugins, they would conflict with your Account. Then you can disable the unnecessary extension.
Check Your Firewall Settings
You need to check the firewall, antivirus, or anti-spyware settings to not conflict with your browser or account settings. If you found some issues, you need to disable your antivirus or allow the Att email login page from your firewall settings.
Conclusion
We have learned about ATT Email, and it provides much variety of features to the users. It is beneficial in email communication. Also, we discussed the process of creating a new account and logging in, which is explained in simple steps. After reading this article, you can also fix the common Att.net yahoo email login problems.
FAQ'S
1. How do I configure the AT&T email app for Android?
Select the preferred email service in the email app on your Android device. Your email address and ID password must be entered, then click "Done." All set is your AT&T application.
2. How do I configure the AT&T email app on an iPhone?
Navigate to the mail program on your iPhone's home screen and choose the email provider. Now, enter your password and email address in the appropriate fields. Set up the sync accounts you want, then save your settings. Your iPhone's AT&T email app is ready to access.
3. What settings are necessary for the Android att email app?
Only two things exist.
Inbound server

Outbound server