Analysis about exynos 7904 vs snapdragon 660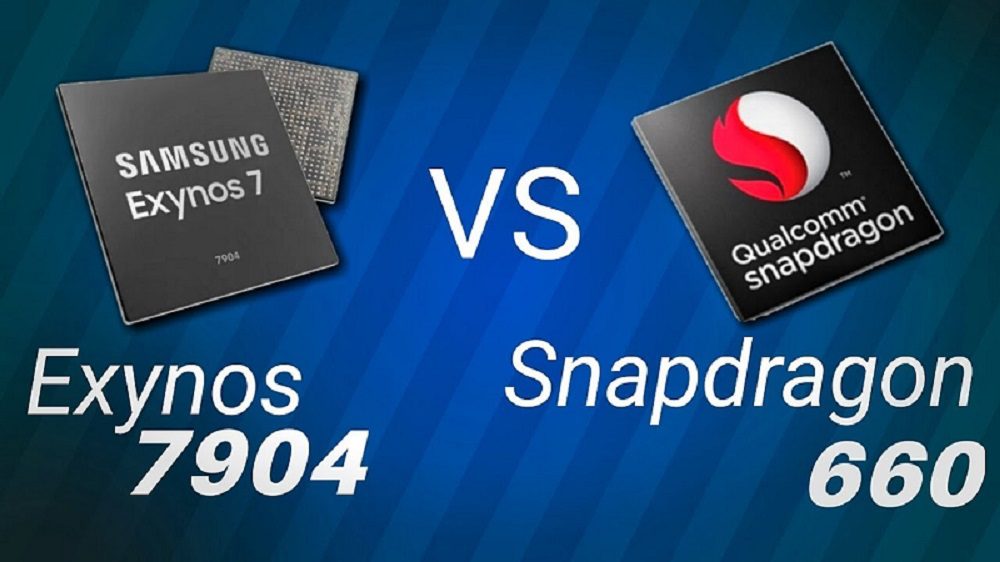 We thought of giving a keen observation after analyzing about exynos 7904 vs snapdragon 660 and to know this we initially need to start with A &M series of mobiles that we launched by one of the biggest company Samsung to give a strong compete with other mobile companies like Realme, Xiaomi, and Asus, and so going with this we need to know the price value of Samsung Exynos 7904 with a range of start of RS 10,000 to max RS 18000, and with the same quality of segment another mobile company is manufacturing with Snapdragon 660, and the comparison in the market had started to raise more for know exactly about what to choose.
Analysis of exynos 7904
So we got both chipsets to analyze which is having the best chipset and we got some information to discuss this analysis on Exynos 7904 vs snapdragon 660 which is best to use.
So, here we are trying to explain all the details that can be analyzed by comparing with each other Exynos 7904 vs Snapdragon 660.
So here the common in both Exynos 7904 and Snapdragon are made using the 14nm LPP FinFET process.
And after getting deep into like CPU configuration, Exynos 7904 has a traditional Cortex architecture. The chipset is having two Cortex-A73 performance cores clocked at 1.8GHz and also the six Cortex-A53 efficiency cores clocked at 1.6GHz respectively. This chipset that comes with 16nm node-based Mali-G71 MP2 GPU clocked at 770MHz.
And here we got to go with comparing with Snapdragon 660, the CPU of Snapdragon 660has exactly four semi-custom Cortex-A73 performances at 2.2GHz and also we got four semi-custom Cortex-A53 cores clocked at 1.7GHz. And we also need to know that It comes with 14nn GPU Adreno 512 clocked at 850MHz. It also supports graphics APIs such as Vulkan 1.0 and OpenGL ES with giving its best.
Display:
While we got the comparison of which is the best display between Exynos 7904 vs snapdragon, then we can strongly say that Snapdragon is making its lead over  Exynos 7904, as it is supporting for 2560 x 1600 pixels and also it is having the high quality by supporting with displays of 4kexternal and we need to know about the other side like Exynos 7904 is having its good support of 20:9 aspect ratio for Full HD & HD+ display.
Camera features:
Camera features are more specific these days when we are going to buy any smart device, we are more particular to have the best quality and supporting camera with standards to choose out from the best and here we need to find them here also while comparing about the camera quality between exynos 7904 vs snapdragon 660 in detail with all technical analysis on which is having the best and supporting camera that can be like having double and triple camera numbers.
When it comes to comparing exynos 7904 vs snapdragon 660, we got to know that exynos 7904 is having 32 megapixels single camera as it can also support for triple camera and for snapdragon 660 the camera feature can be like 24 megapixels camera and here it can't support for the triple camera.