5 Factors to Consider When Purchasing a Mobile Procurement Solution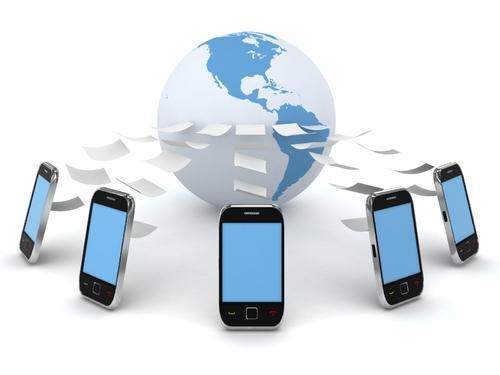 Procurement software automates the entire end-to-end procurement process and helps enterprises earn more productivity. Mobile procurement the evolution of mobile procurement technology has been further helping procurement teams to streamline their processes by providing on-the-go-access to internal networks, crucial procurement data, and the ability to communicate with other team member at any time. Plus, the tidal wave of mobile solutions which integrate with other enterprise systems like CRM, AP, etc., is about to explode. The organizations should be on-par with the current technology advancements to stay ahead of competitors.
Thank you for reading this post, don't forget to subscribe!
Analyze Your Needs and Requirements
The purchasing process of any software should start with defining the business's needs. If you are purchasing a solution with only a vague understanding of what you should accomplish with the software, then you are on the wrong path. Earlier, many businesses considered tablets and smartphones as just a personal productivity tool. However recently, the usage of mobile devices is moving far beyond having individual access to the internet on other internal devices such as laptops, PCs, and others.
Organizations should dive deep into their requirements while investing in a mobile enterprise solution to support key procurement processes. Research thoroughly in order to understand the key issues with their existing processes and analyze the features and functionalities you need to eliminate those pitfalls and improve overall productivity.
Integration Capabilities
Business infrastructure includes various applications which need to work together for seamless data transfer. Check whether the mobile solution that you're selecting can integrate with your existing third-party applications. In general, most software is available in various forms, such as spend analysis, eSourcing, supplier discovery for contract management, and supplier information management.
The software's integration capabilities will change based on the type of software you have chosen. Also, confirm the mobile procurement solution you are purchasing is compatible with the existing accounting system your organization is using. Integrating the accounting system with a mobile procurement solution allows you to track expenses of goods, services, and the work procured, all through a mobile device.
Feature Set Packaging
Every SutiProcure mobile procurement solution comes with a different set of features and functionalities. So, before selecting a solution, evaluate the capabilities of the software and how the vendor is selling those features. Most vendors offer software either in a modular or procure-to-pay suite. Determine whether you need only a mobile procurement solution or the entire suite, and accordingly purchase that software.
MDM should not be an afterthought for procurement
Most employees use the same device for both office and personal purposes. This creates inherent security issues and could even increase the risk of company data theft. However, system administration tools increase the security of the procurement application with data encryption, data removing, and remote locking of devices.
The security tools also prevent unauthorized access from an unapproved mobile application, while reducing support costs as well. Implementing mobile technology policies such as device password protection, specific modes, and versions of mobile applications, should be the priority in order to reduce potential fraud.
User Experience
Usually, many businesses solely concentrate on certain features of the software and ignore the user experience when purchasing a solution. But even though you purchased a solution with advanced features, it can't help you achieve your business objectives if it fails to provide a better user experience for your employees and ultimately customers. So, along with the software capabilities, also consider the user experience and ease of use of the mobile procurement software to automatically streamline those processes and improve productivity.
The Bottom Line
Even though mobile procurement users are snapping advanced technologies, organizations are failing to develop new processes and systems to meet new mobile procurement challenges. Enterprises should develop a mobile procurement strategy that is far beyond simply negotiating a contract with a vendor or supplier for better pricing or informing employees they must use the organization's procurement application on their own device. The software should enable businesses to manage the total cost of ownership of procurement technology while ensuring a secured and supported computing environment.