Why It's Important to Embrace Smart Home Technology Trends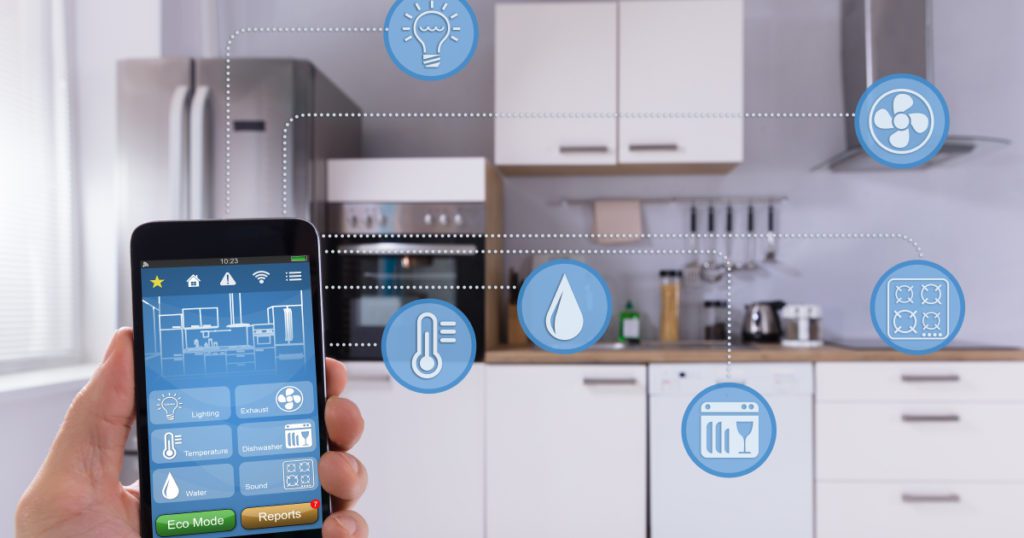 Smart homes have been existing on the edge of reality for long. Smart Home technology it has always been thought of as a futuristic idea, something that's years away from becoming big. But, thanks to the growing expansion of IoT (the Internet of Things), smart homes are fast becoming a reality today.
Thank you for reading this post, don't forget to subscribe!
From home security systems to heating, lighting, and much more, home automation is trending as more and more people are maneuvering their home appliances and other devices remotely with a voice command or a simple push on the button.
Unarguably, embracing smart home technology is next best thing to do because it's extremely beneficial to you and the environment (we'll talk about the benefits of smart homes and why you need to embrace it, in the next part of the article), but such an ambitious project is not cheap. The increasing competition may have ensured that things are not as expensive as before, but if you have not set aside money for a home automation project, it can put a dent on your savings. If you don't want that to happen, you can always rely on a home renovation loan to make a smart home an inherent part of your living.
So, let's reason out why it's important for you to take part in the smart home technology trend.
Safer Homes
Your home security should be the primary motivator to embrace smart home technology. There are advanced home surveillance systems available in the market, but those are huge investments. More affordable security solutions such as wireless doorbells, fire and gas alarms, motion sensors, surveillance cameras, home locking systems, and breakage sensors for doors and windows have increased their operational capabilities while being more cost-effective.
Comfortable living
Most of the smart devices can be controlled via tablet, laptop, or smartphone. You can comfortably work by using a stand for laptop and a good office chair. Smart assistants like Amazon Echo and Alexa can be connected to the tablet, laptop, or smartphone, and other operating hubs to control the smart gadgets and operate the entire home automation system.
These virtual assistants can do almost anything you ask them to do.
Control the lighting in the house. Check
Run smart kitchen appliances. Check
Run vacuuming robots. Check
It will be wrong to say that they are helping us with the chores; they are actually doing it, and they are doing it pretty well! That said, they are definitely helping us live comfortably.
Go Green
Unarguably, smart home technology is making our lives safer and comfortable, but it is also known to reduce energy consumption. Smart thermostat systems ensure that optimal temperature is maintained, and energy is preserved when nobody is at home.  Smart indoor and outdoor lighting systems ensure that your home is energy-efficient, thereby reducing the carbon footprints.
Shaping real estate trends
Smart home technology has become a USP for real estate. More and more people are renovating their homes to embrace smart technology to increase their home resale value.
VR (virtual reality) is used extensively in real estate. VR allows people to take virtual tours around the house of their interest. If they like what they see, they then visit the prospective property.
The use of VR is not limited to virtual tours alone; it is being used to visualize how the furniture would look in a room/home before actually buying it.
Smart homes have seeped into the everyday reality of modern living. It's no longer a futuristic dream. As a growing number of people embrace smart home technology to keep their homes safe, live comfortably, and contribute to the environment, the idea of a smart home doesn't seem that far-fetched – It becomes a home like any other – an abode we return to after an exhausting day.
[NOTE: We welcome authors/bloggers to contribute articles on Webtechmantra related to Home Improvement Write For Us at guestpost@webtechmantra.com]