6 Great Benefits Of Using WordPress Multisite Network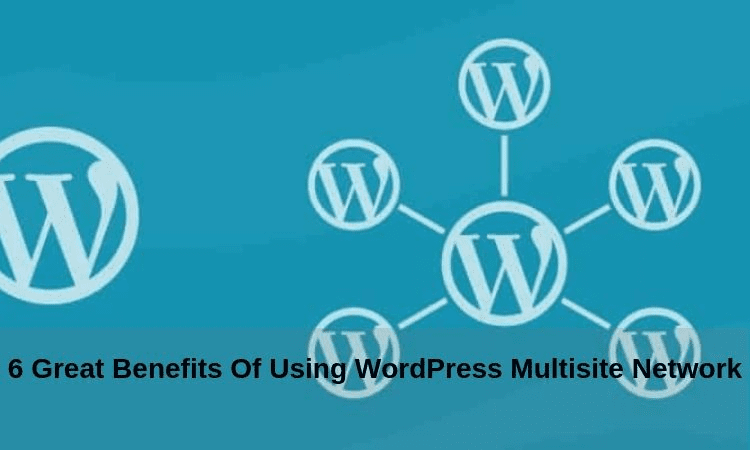 WordPress is undoubtedly the most popular CMS in the world. Its array of convenient features is one of the biggest reasons for its popularity. There are numerous attributes that are in-built into the architecture of the CMS. Users only need to activate them to enjoy their benefits. One such feature is WordPress multisite network. It lets you create multiple individual websites on a single installation. All these interfaces can be managed from a single admin dashboard. This feature can be helpful for organizations which have a hierarchical setup. For instance, a university can create separate interfaces for different departments which will be handled from one installation. Other educational institutions, magazines, governments, and NGOs can also benefit from multisite installs. Let's take a look at a few compelling reasons why such entities must use this advantageous feature.
1. Convenience Of Creating Only One Set Of Shared Users
Imagine you build separate websites for each department of your company. The personnel in each section will handle their respective interfaces. However, some users like you and the IT head will be required to be active on each website. In case, you built the interfaces on separate installations, then you will have to create the users separately on each website. When you decide to enable the multisite attribute, then you are free of such hassles. You can create a single set of users and assign permissions to them for each interface that they should access.
2. Ease Of Sharing Themes Across Websites
The feature gives you the flexibility of using a single theme on each interface. It also lets you activate a different template on each one fo your websites. Users are required to download a chosen theme only once on their installation. They can then hire WordPress template customization services to create different child themes based on the original template. These child themes can be then used in the construction of different websites on the network. Sharing themes by downloading them only once is definitely a convenience all webmasters would love to enjoy.
3. Advantage OF Sharing Plugins On All Interfaces
Just like themes, you can also share plugins across your network. It is up to you whether you install a plugin and distribute it to all your interfaces or install it separately on different websites. Most users would choose the former option as network-enabled plugins are automatically applied to all entities on a WordPress multisite network. You must find out whether a tool supports this handy feature or not before downloading it.
4. Comfort Of Single Updates
Let's say a magazine creates separate blogs for each of its sections. Each blog is handled by its own editorial team but they use the same templates to create a uniform branding look. Most of the plugins installed on their interfaces are also the same. In this scenario, a significant amount of time will be lost in updating the core files apart from the installed plugins. In case, all the interfaces were part of a single network, then handling updates would have been easier. Once the core installation was updated, it would have been applied across the network. Similarly, plugins updated once would have been distributed to each of the blogs.
5. Easy Administration Of Multiple Websites
Webmasters who need to manage multiple websites will find the multisite feature especially helpful. They can activate it to manage more than one interface from a single dashboard. Generally, each interface on the network is assigned its own administrator. These admins are allowed to handle the responsibilities of their own website. A separate administrator is assigned for the entire network who has the power to control every website from a single control panel.
6. No Need To Invest In Separate CDNs
Content delivery networks help webmasters provide a good user experience to their visitors by serving web pages quickly. In case, you create multiple interfaces on separate WordPress installations, then you will have to subscribe to a CDN service separately for each of the websites. However, there are no such hassles when you create a multisite network. Since technically all the interfaces are running from a single installation, you will need to invest in getting only a single CDN subscription.
Conclusion  
It is necessary to understand that the multisite feature is not only for managing multiple websites from a single place.WordPress web development provides various solutions for such instances. Multisite networks must be activated only by users who own separate websites which are in theory extensions of a primary interface.