What is big data and why it is important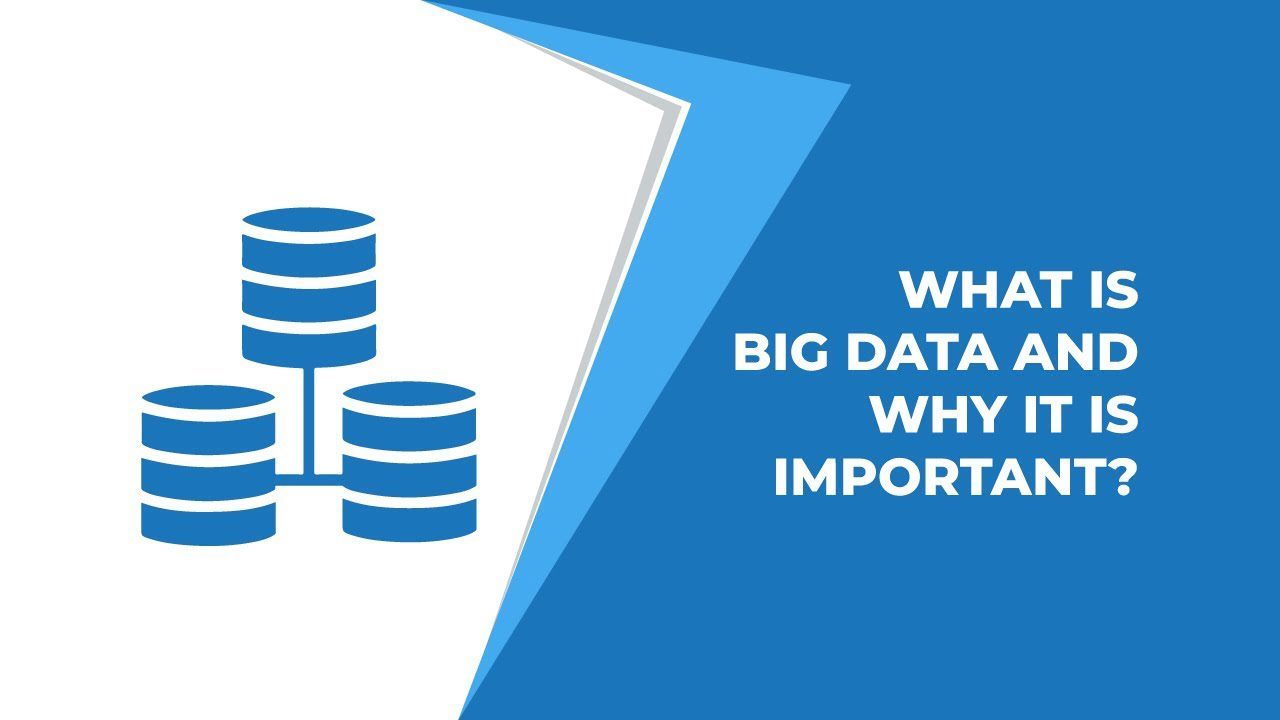 Big data collects data by focusing on its volume, variety, and velocity. It needs to be processed within organizations so that they can store all data relating to their employees or their tasks for several years. Data processing can be enabled by Hadoop, apache or other technological means developed recently in relevance with big data. To a major extent, big databases itself over cloud computing essential. To aid this further, cloud computing technologies come easily equipped with Microsoft azure HD insight, NOSQL databases, and other applications. You can store big data huge amounts of data in Amazon EMR, Amazon simple storage device and other databases that are readily available for such kind of application. Most important among this, you need to one, that Cloud Computing Technologies that big data use require open source in most of the cases.
Thank you for reading this post, don't forget to subscribe!
The concept of big data is important in modern Industries like healthcare, transport and tourism and other utilities.  A large amount of data needs to be stored for the present as well as for the future. It is not possible on a manual scale for any particular employee. It is for this reason that the concept of Big Data has been so important. Recently Big Data uses an amalgamation of structured semi-structured and unstructured data so that data can be stored integrated and utilized for future applications.  Big data is important for working in a diverse work environment by keeping pace with the preservation of data centrally. It is capable of dealing with a humongous amount of data within extreme cautiousness. If a telecom company wants to store the contact information of clients, or a bank wants to store the banking details of customers,  then it is a reality. Now it is possible with the help of big data.  It is the cause of all these reasons that big data has reached the final step of gaining a competitive advantage over other applications or tools considered so far.
[Read more: How Can Small Businesses Leverage Big Data?]
The vital importance of big data:
The concept of Information Technology and big data in marketing can be used to store information about what customers want. It can also record the key success factors of a particular business or service.  At the same time, we do not have to waste time on storing or manual entry of data.  We can utilize that same time upon the development of business.  Big data is also important to drive a customer-centric approach and make business more realistic.  We only need to adopt a careful measures to be able to use big data in the right manner.
Nowadays, diseases like cancer, diabetes mellitus and other diseases are also not a hindrance. Medical practitioners and Health Caregivers can look into the special care needs of every individual from time to time by going through past case studies. It relates to the strategies that they had adopted earlier to deal with patients suffering from similar issues.  Therefore, big data is useful in monitoring Electronic health records and also to serve as a constant means of support to all the service areas. It can even be used by manufacturing industries oil and natural gas industries to extract certain factors before a particular location is used for a business venture. Another major application of big data is that it can help as an investigator to financial issues, and help execute in business optimally. Big Data Technology is the main factor of the Data Inventory.
Applications of big data:
Helping in carrying out a comparative study- by using big data, you can perform a comparative study of behavior metrics and understand how far your clients are eager to buy your products in large numbers. It will provide the ground to task or business to the next level.
Help min social media listening- we can reach the right person and provide them with our products and services at the right time. It is possible by setting the target audience through big data
Help in understanding market trends and patterns- while our competitor companies are constantly trying out their best, we need to be smart. We have to survey what they act upon and develop, something innovative and unique through big data's help.
Help to understand demand and support, as well as satisfaction levels of clients- big data can also be used to create loyalty among customers by serving them qualitative products after examining the possible risk areas involved in manufacturing or selling it.
[Read more: What is Big Data Security? Top Challenges and Solutions]
Concerns that you need to know:
Big data needs to be used in the right way and now it is easy. By integrating and monitoring over things, you can stay away from data breaches, by adopting law regulations prevalent in your country. Big data will use data types like texted or simple documented files. There might even be a simple Web server or Data in stemming form that it would analyze. If you want to seek for a real-life example f a multinational company using big data, consider IBM. The company has reach led to the next dimension within just a few years by using big data to store data using IBM used storage server. It runs well with Hadoop and spark.
Advantages of using it:
Companies like IBM, have stated that big data helps in delivering scalable infrastructure using big data. Now it is no longer as perform to deal with the on-premise environment at all. It is all because of big data. It is stored in petabytes ie 1024 terabytes, or sometimes in exabytes ie 1024 petabytes. Imagine the amount of data that you can save for a whole year or more, without having to worry about the deletion of data.
Big data has helped to create more productivity in business in several companies all around the world
A large amount of unstructured data can be processed and easily stored by using big data. One real example if this is IBM technologies.
Final overview:
Big data has served to be a massive breakthrough and revolution for all the goods reasons. Therefore, we should adopt big data technology in our business immediately.
Note: We're looking for contributors or experts on Big data write for us, who are interested in contributing articles on big data-related topics for our blog.