Understanding UK Colocation Data Centres and the Role They Play in Helping Businesses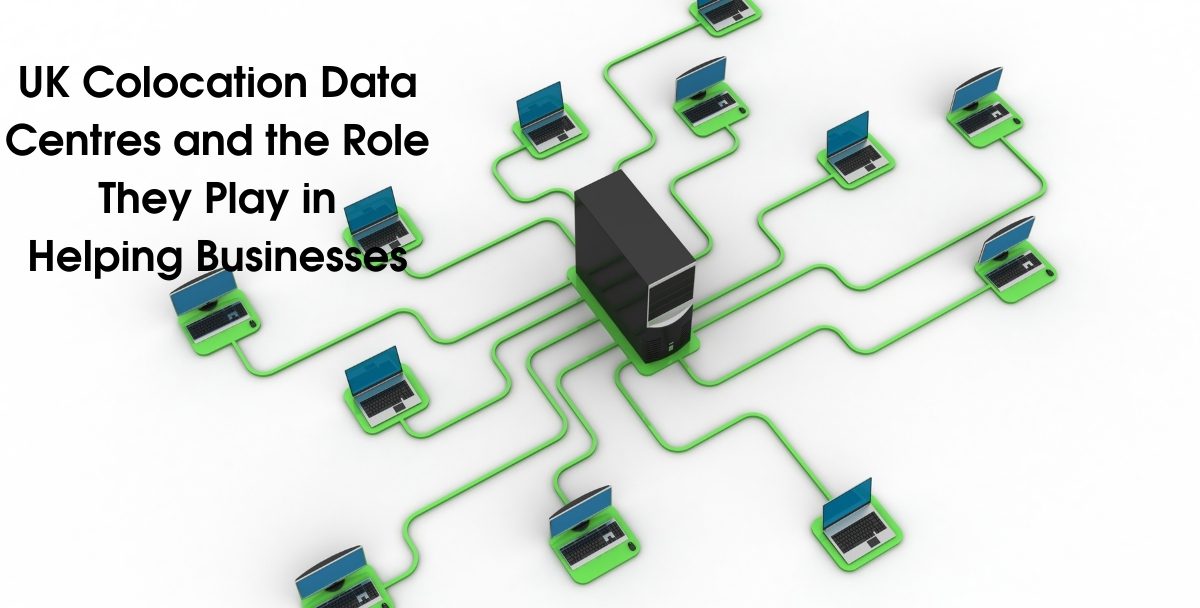 A colocation data centre popularly referred to as "colo," can be described as a facility with equipment space and bandwidth. The services of a UK colocation data centre are available for rental to their retail customers. In simpler words, any data centre that allows third parties to rent and use its rack space for their servers or any other network equipment is a colocation data centre.
Thank you for reading this post, don't forget to subscribe!
UK Colocation Data centres are top-rated and are a growing business due to the services they provide. Their services are mostly used by companies lacking space or the resources required for maintaining their personal data centres. Before we speak about the features of a colocation data centre, let us discuss some reasonable questions.
What Is Colocation?
Colocation is a term describing the function of colocation data centres. It is the act of private housing servers and other networking equipment in a third-party data centre.
Hence, a colocation centre is likely to feature multiple servers and networking equipment, networking items from different companies, and some staff to help maintain this equipment. One great thing about using a colocation centre is that a company can have its networking equipment in various locations where its branches are situated.
Hence, there has to be a physical structure or building for the whole process to work effectively. To better explain the functions of a colocation centre, let's speak on some of the other questions you might want to ask.
How is a Colocation Data Centre different from a Colocation Server Rack?
There is a big difference between a colocation data centre provider and a colocation server rack. A full colocation data centre consists of a building that is fully rented out to another company. A colocation server rack, on the other hand, is an allotted space within these data centres. This space can be rented to companies with small network equipment.
A colocation server rack consists of a shelf that houses the servers and other network equipment. Companies can own more than one colocation server rack, but when your servers are enormous, these companies are advised to opt for a data centre.
Are there any differences between a Colocation Data Centre and a Public Cloud?
The only significant difference between these two structures is the method used in storing and managing data. A cloud-based infrastructure requires less equipment than a colocation data centre, which requires lots and lots of equipment. Also, a cloud-based centre consumes less space and would cost more to be run than a UK colocation data centre.
Either way, both are very effective in providing you with the necessary data storage and protection services you need. Hence, there has to be a physical structure or building for the whole process to work effectively. To better explain the functions of a colocation centre, let's speak on some of its features and benefits.
Features and Benefits of Using a Colocation Data Centre
At the end of the year or month, the total cost of renting a space at the colocation centre is very predictable. You could even calculate the prices and pay rent for more than one year of usage.
When using the services of a colocation data centre, you should know that it is meant for all third parties. It isn't meant for your personal use alone; hence, it is a shared facility. The users of this centre share the cost of power, data centre floor space, cooling, and communication.
Suitable for Businesses requiring Networking
If your business requires networking equipment, then you should use the services of colocation data centres. A colocation data centre allows you to fully control your servers and network equipment, making it similar to using an in-house server.
Reduced cost of maintaining Data servers
Compared to building a personal data centre, it is easier and cost-effective to use a colocation data centre. If your data equipment would consume a larger space, then the cost would be higher. But if you don't have much equipment, the cost of housing your servers is less expensive.
With colocation centres, you don't need to worry about your data usage. You use what you need. It also reduces the risk of physical data breaches and theft.
Colocation Data Centres provide access to larger levels of Bandwidth
Colocation data centres allow your company to get access to larger amounts of bandwidth. If you compare the amount of bandwidth you get from a meagre office server room, you will notice the significant difference and the reduced cost of running these colocation data centres.
Physical protection of Network equipment
When you rent space from a colocation data centre provider, you have the benefit of receiving access codes to different methods of data security. These measures include private suites, CCTV monitoring, fire detection, suppression systems, and mantraps.
Conclusion
A colocation data centre is a simple to use centre. It helps companies to reduce the cost of data storage and maintenance. Companies handling large volumes of data can rent a UK colocation centre to minimize cost and adequately monitor their servers. This method is both practical and beneficial to all companies.