Tips Every eCommerce Marketer Should Try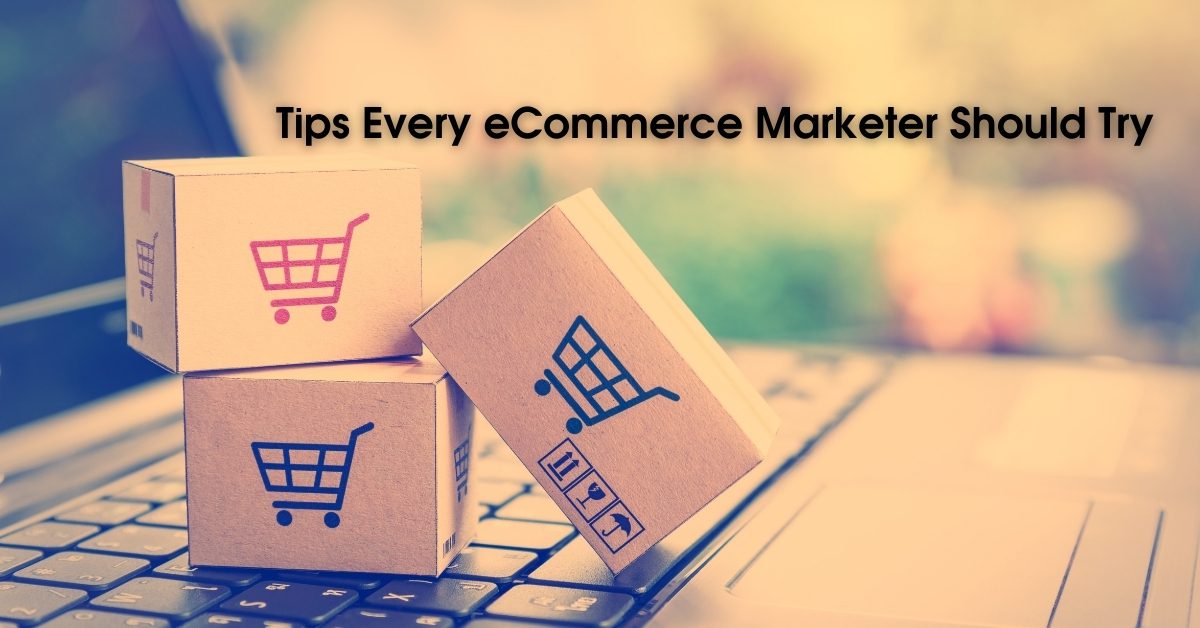 If you want your sales to remain stagnant year on end, you could probably opt to work with the same advertising and marketing strategy that you have been using all through the year. Who knows, it might work for your business this year too.
Thank you for reading this post, don't forget to subscribe!
However, you need to update your eCommerce marketing strategies almost every year, thanks to the business' volatile nature and the macro factors that influence the environment. This blog post will provide you with a checklist which includes some of the most crucial tips an eCommerce marketer should try out and see their business spiral to a new level.
1. Have Your Own Product Videos
According to recent findings, it was revealed that eCommerce marketers using videos for marketing enjoy better sales. Here are different types of video content you could try out for your business:
Brand advertisements
"How to" videos
Live video broadcasts
Product demonstrations
Interviews
Animations
Creating videos is becoming easier for marketers since getting access to audio, and video editing tools like Adobe creative suite is available to marketers. If this sounds complicated for whatever reason, one can always hire an expert video producer to help in marketing your products and services.
[Read more: What Is MIS Webmail?]
2. Have a Diversified Social Media Campaign
Undoubtedly, Facebook is the leading and most crucial social media platform for a majority of eCommerce stores looking for prospective customers. It definitely tops all social marketing campaigns.
Nonetheless, eCommerce marketers should not use Facebook as the sole social media site to engage customers. It's worth noting that other social media sites can greatly affect sales and customer engagement. This includes sites like Instagram, Pinterest, Twitter, YouTube, etc.
To achieve this, carefully study the earlier content marketing efforts to identify which articles, posts, etc., brought in traffic or increased conversion rates.
You could also scrutinize past marketing strategies to understand why few content pieces turned out to be a hit than the rest. Taking this proactive can also help in discovering popular search terms or trends.
Based on your analysis and findings, try experimenting with similar content to know if it will also become successful. Get to understand what worked and tweak the content, depending on the new marketing strategy's outcome.
3. Have an Automated Email Marketing Campaign
Email marketing campaigns that are automated can help in creating and growing customer relationships. Immediately when a customer registers for the online store's newsletter, an automated email campaign can welcome them aboard. There could also be other series of emails confirming the subscription and assuring the customer that having access to the store's newsletter is a great move.
Similarly, if an existing customer leaves the shopping cart without making the purchase, an automated email can encourage the customer to return. Since the email campaign is automated, marketing people are not needed to identify customers and their requirements manually. This, in turn, cuts down on costs, and that's a plus for your business.
Here are more advantages of automated email campaigns:
Enhances brand awareness
Relevant to the email recipient
Carefully planned email strategy
It's automatic thereby doesn't require any intervention
Have a Personalization Strategy
Personalization in the eCommerce context can mean various different things. It may mean a description of a type of marketing segmentation or can be as simple as personalized recommendations about the product.
As part of your eCommerce marketing checklist, come up with a personalization strategy, no matter your definition of personalization. Additionally, ensure that you implement it to the latter. You could do this by giving a personal touch to your online store. Doing this will go a long way in helping you get closer to your customers, and thereby earning their loyalty.
4. Have an Effective Content Marketing Strategy
Content marketing is still one of the most popular marketing trends because of these reasons:
Builds brand authority
Helps in attracting the right buyers
Building brand awareness
Build trust with your visitors
Generates leads for your business
Great choice for organic search
Gives people a reason to always come back to your website
Convert more website visitors into leads with lead nurturing
When a video, personalization, or similar eCommerce marketing content circulates and becomes popular among prospective customers, it drives a significant amount of traffic. This, in turn, leads to more sales and more returns for your business.
As a marketer, you don't have to face the challenge of creating an effective marketing strategy that can work for your eCommerce business. Just follow the tips above to the latter, and your business will be thriving in no time.