6 Ways to Use Social Media for Marketing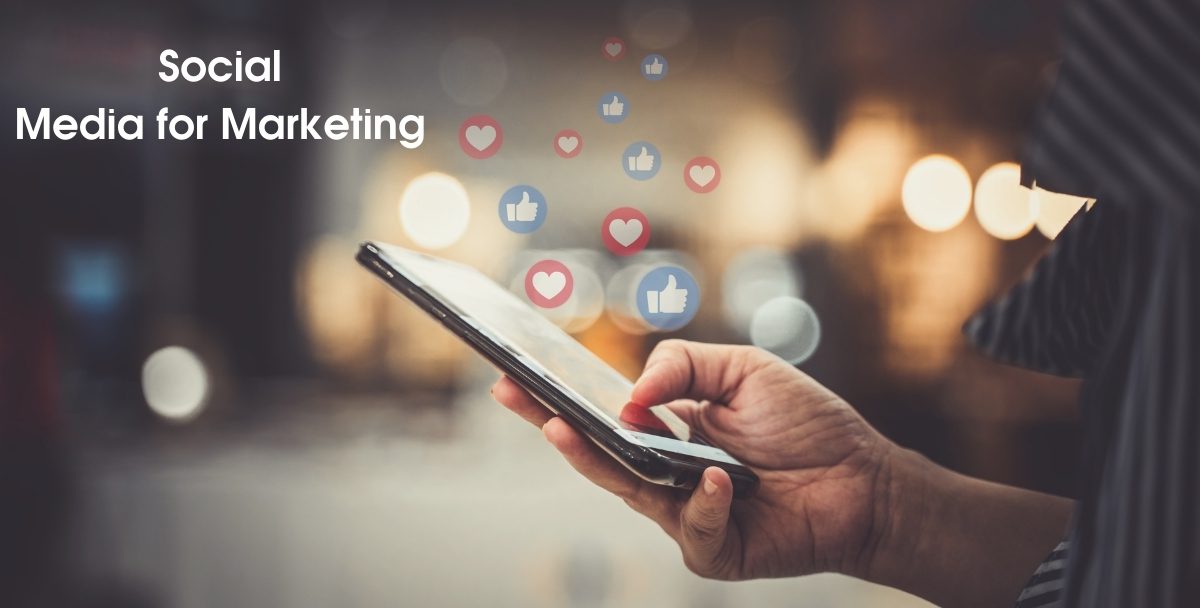 An estimated 3/4th of the total adult American population uses social media – transforming it into a crucial part of business strategies.
Thank you for reading this post, don't forget to subscribe!
No doubt, social media has become the ultimate medium of connection with customers for businesses. It is also significant to reach out to those who aren't known to your brand yet. Thus, using social media for marketing can prove to be the best strategy.
To begin with, social media isn't always so pricey and fearful. Instead, this is fun and interesting to connect with your extended audience with a low budget so much flexibility. To help you get started with social media marketing, i.ve put together the best six ways to use social media for marketing in this blog post.
6 Essential Tips to Use Social Media for Marketing
Dive in to burst your curiosity!
First Things First. Begin with a Plan
To begin with, social media is relatively easier than other marketing tactics. You can start posting organically for absolutely free, and there are no heavy restrictions on the type of content you are posting. But because you have certain goals attached to social media marketing, there shall be an adequate strategy planned firsthand.
If you start without a plan, you'll have no goals to align, neither the metrics to track your progress. Therefore, it is significant that you work on a social media plan at first. Take your justified time. Carry through research and competitor analysis. Then finally, draw a plan that's promising and specific to your primary business goals. In case you feel a lack of expertise, there are always some affordable social media marketing services available to help you devise a potential social media marketing plan.
They are always a good source of expanding your audience in reduced budgets. Let's say you have a direct-to-consumer (DTC) brand, but you can't get the right engagement from your audience. Teaming up with an influencer to work with would be one of the most cost-effective marketing strategies for you. If you find it hard to find an influencer suitable for your brand, several marketing agencies can help you do so, such as inBeat Agency.
A few common steps to follow when creating a social media marketing plan includes –
Aligning of social media goals and performance metrics.
Analysis of competitors' social media accounts.
Auditing of your social media accounts.
Researching inspirations and ideas.
Creating a social media calendar.
Know Your Audience Anatomy
A good part of social media is that you can easily target the audience and at micro-levels. However, you shall know your audience for the finest micro-level targeting.
The best way is to begin by compiling your existing customers' data. You can further dig using that data via social media analytics. With this, you'd be able to understand better who is engaging with your social presence, interacting with you online, and buying your services and products exactly.
Also, sticking to your existing audience isn't a good strategy. You shall always look for more and drive expansion. This isn't some hard science once you have a clear understanding of your existing audience. It's just that you've to reach for more people like them. And boom!
Build Relationships—the Good Ones
A great benefit of social media is that it allows small and medium scale businesses to build a direct relationship with their customers and the audience. They do not have to ask for a sale upfront instead; build quality relationships over time.
An estimated 40% of the total population using social networks do so for searching for products and brands. Thus, when you find people engaging over your organic ads and content, the best strategy is to engage back and build a connection with them. People are attracted by the idea of getting noticed and engaged back over pages with the extended following. That's human nature. And so, they begin to like you even more and might also recommend your social networks to their fam.
Also, you can build healthier relations with the influencers and entrepreneurs ruling your niche. They are always a good source of expanding your audience in reduced budgets.
Post Engaging Content. That's the King
Content is king. We've all heard the phrase. And the saying is legit true. No matter how incredible the tactics you've applied, your social media won't grow unless you post highly engaging content that has the potential to captivate rightly.
In particular, visual content seems to drive massive action. A survey conducted recently revealed that an estimated half a million millennials have claimed that most of their fashion purchases have been derived from the images they'd seen on social media.
Incorporate Proper Tools
An effective way to regulate your brand's social media accounts is to incorporate the appropriate tools. There is a variety of such tools available that can automate regular things like daily posting and scheduling, etc., but also maximize your work efficiency and productivity at the same time.
Some of the favorites include Hootsuite (which helps you centralize all engagements such as comments, mentions, and messages, etc.), Brandwatch (helps you creating reports over the audience insights), Canva (helps you creating suer captivating visuals), and Pocket (enables you to centralize all your social media content), etc.
Monitor. Assess. Track.
To implement is of no use unless you track. Thus, it's crucialto continuously monitor, assess, and track your social media accounts' performance once the strategy has been implemented.
This way, you can see through the errors and loopholes in your strategy and update them side by side instead of getting to know at the end and having no chance for correction. It's easy to make a few changes in your existing strategy with the help of A/B testing.
Final Thoughts
Be it a small-scale startup or a giant enterprise;social media marketing can always be a great tool to help build your brand and develop a connection with your audience. Though the ways mentioned above to use social media for marketing are incredible, you can always check for the available social media marketing packages and chose the ones that suit you best for a professional approach.