6 Ways To Use Technology To Boost Your Business
Over the past few years, the world has witnessed a huge transformation in business operations and overall communication systems. This improvement can be attributed to many things, but technology is probably the biggest factor. There's no denying the fact that there's been a lot of advancements recently. For instance, the move from the old telephone lines and mobile phones to smartphones is a significant step up.
Thank you for reading this post, don't forget to subscribe!
Apart from enhancing the interaction between people, these technological advancements have also had a notable impact on the success of many businesses. For instance, the introduction of social media has made it easier for companies to reach their customers and vice versa. Whether you're running a start-up or an established enterprise, you still have a lot of opportunities to use modern technology to your advantage. Let's take a look at some of the ways to employ innovations in your business.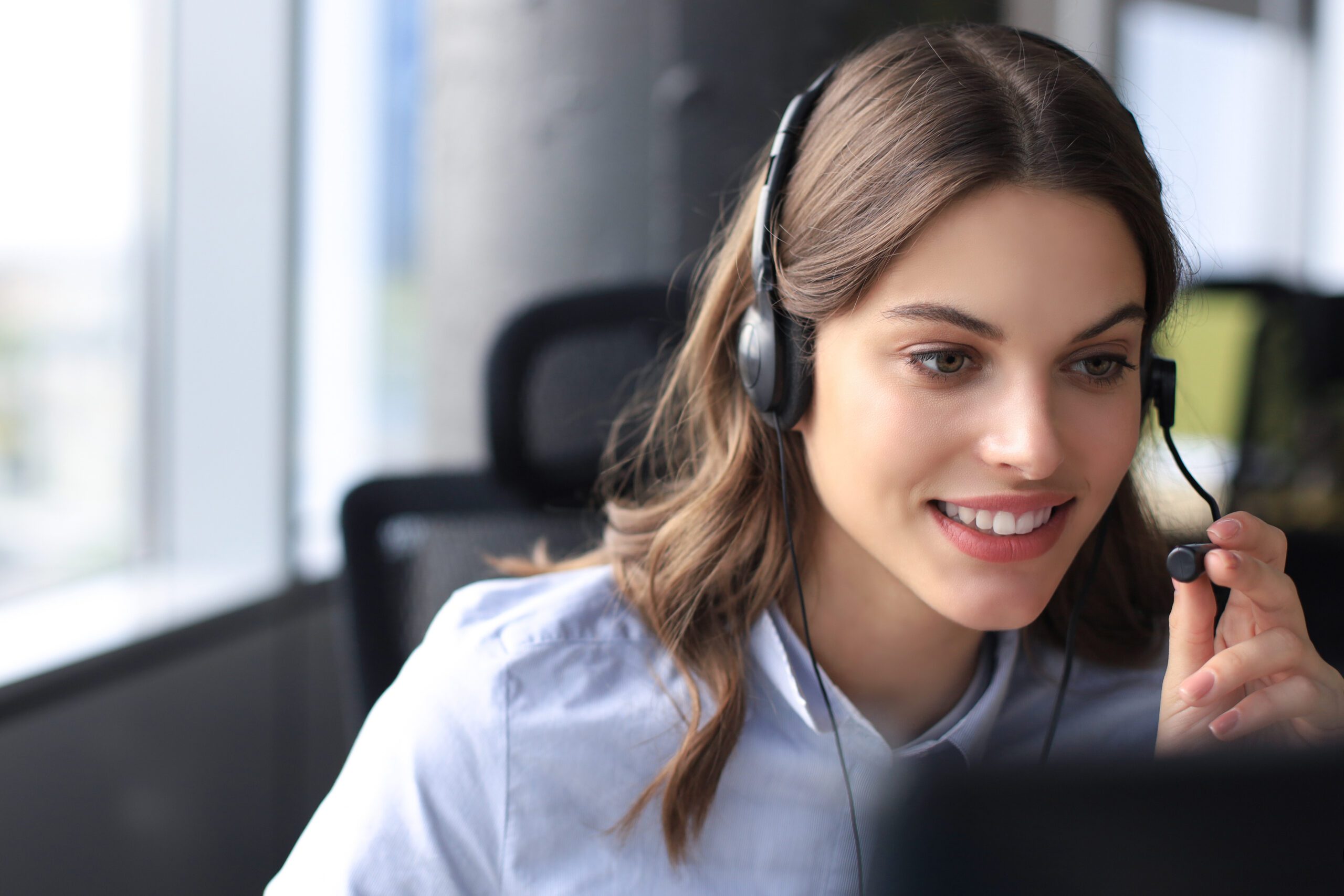 1. Automate Your Operations
One of the best ways of ensuring that technology has a positive impact in your company is by replacing manual systems with automatic ones. For one, it'll improve the efficiency of operations within your company because of the reduced rate of mistakes. You'll also manage to get the best out of your employees as these systems help lessen the workload. So, where should you begin?
Well, one of the easiest departments to introduce automated operations is the communication sector. Call Cowboy and other similar service providers offer a wide range of options when it comes to communication-related products. For instance, you can use modern auto dialer systems to enhance the work of your call representatives. For one, these dialers are designed to distinguish between productive and unproductive phone numbers. This helps accelerate the processes at the call center while reducing any undesired time wastage. 
Another way of automating your business is by using artificial intelligence and machine learning. The two are constantly becoming some of the most crucial aspects of modern business. As such, it's crucial to ensure that you learn one thing or two about such innovations for you to be able to compete with your rivals. It's very possible to turn your company operation metrics into a set of data that can then be used in setting up an AI engine that'll optimize most of the work. Of course, for you, this might sound quite intimidating. As such, make sure you consult an expert before making any decisions to avoid disappointments.
You can also make communication easier with a predictive dialer This allows the user to dial multiple numbers simultaneously. 
2. Social Media For Marketing
In this day and age, you can't mention product marketing without slipping the phrase "social media" in the discussion. That's how crucial these communication platforms have become in the modern business set ups. Initially, most of them were designed to make communication between people easier and fun. For instance, Facebook was meant to bring people closer and make the world an online village. Some businesses, however, saw an opportunity and grabbed it, something which went on to become a trend in all industries.
It's never too late to launch your social media marketing and conquer the online world. This is one of the best marketing strategies today. All businesses, even the established ones, are trying their level best to make it work. One advantage of social media is the fact that you can reach a wide range of people within a few seconds. For instance, when you post a product on your Twitter account, several people will be able to view and share. 
There's a catch though! You need to have as many followers as possible to be able to have a significant influence on any social media platform. Well, that's something that many companies, especially the upcoming ones, struggle with while joining for the first time. However, that doesn't mean you can't market your products. You can consider hiring social media influencers to launch your journey. These people have a huge follower base and are likely to convince their audience to try out your products. 
For the best results, it's recommended that you find someone whose follower base is interested in your field. You can do this by going through some of the previous posts on the influencer's account. Don't hesitate to invest in this part of technology because the fruits could be enough to elevate your business to a new level.
3. Measure Customer Engagement
Marketing through social media and other online platforms is something that every business owner is currently working on. However, putting in all the energy and not knowing the results can be quite demotivating, right? Of course, you can see these results based on the number of customers you receive, but there are better ways of measuring customer engagement.
Google analytics is one of the most commonly used tools to carry out this kind of job. With this technology, you can access stats showing active users of your website and returning audience. This information can help you in targeting a specific set of audience while also tweaking a few features to ensure that the current consumers remain happy.
4. Cloud Computing
Another way of using technology to boost your business is by employing cloud computing. This is one of the top innovations that have sprang to life in recent years. It's constantly redefining the way modern businesses operate. 
When this technology is mentioned, what many people think about is cloud storage because it's become very popular, especially with the advancement of smartphones. However, the cloud is more than just its storage servers. Let's take a look at the models of services available for you:
Infrastructure-as-a-Service (IaaS)
With this offering, vendors give their users access to the basic resources of cloud computing such as storage, networking, and servers. Instead of going to the store and purchasing a set of hardware, IaaS allows you to pay for these services on demand. The advantage here is that you won't have to worry about hardware maintenance, and its scalability also gives you the chance to update infrastructure needs according to demands.
Platform-as-a-Service (PaaS)
If you're looking to develop applications, the PaaS was built just for you. This cloud computing service gives the user the ability to use a cloud environment provided by a preferred vendor to not only develop, but also manage and deliver applications. Apart from the basic storage services available in this package, developers are also given access to the necessary tools.
Software-as-a-Service (SaaS)
Imagine having many business applications installed on your local drive and still get to store all your data in it. Of course, with time, your computer might start lagging, and that's the last thing you'd want because it significantly affects efficiency. The SaaS is an offering wherein the customers can use their favorite applications without installing these on their local drive. The vendor allows you to store all the data in a remote server, and you can access it at any time.
These are the three main cloud computing services that you could use to boost your business. For one, they enhance teamwork within your company by allowing employees from different parts of the world to access and manage the same piece of data. It also ensures high data security, especially if your workers are mobile. 
Of course, storing data in your local drive and putting passwords also secures your data. However, it'll be quite frustrating if your computer is damaged or stolen. The process of retrieving data from a cloud database is way more straightforward and quicker than traditional means of storage.
As an entrepreneur, it's always recommended that you cut operating costs as much as possible. This is the best way for you to make good profit, but some people end up compromising with the quality of their products in a bid to minimize these initial expenses. Well, with cloud computing, you can use a fraction of the capital required to purchase a set of computer hardware and still achieve the same purpose. Using remotely installed applications also saves you from the maintenance costs, which are very common with any form of technology.
5. Upgrade Your Accounting System  
Accurate accounting is at the core of every successful business given the fact that it's more like a control engine for all financial-related operations. Any inaccurate figures can lead to serious repercussions both financially and, sometimes, legally. This is one problem that has always been associated with manual bookkeeping. 
As earlier mentioned, automating most parts of your business should be one of your priorities. Well, your accounting department is one of those areas that need technology integration for it to meet the current demands. Doing financial calculations might be your accountant's favorite part of the work, but it's one of the most draining tasks. Incorporating the current technology into your business will increase the efficiency of your accounting department during such tasks.
Remember, as your business grows, you get more clients, and the number of your employees is also bound to increase. In such situations, you'd want to streamline your payroll system and other back-end tasks as much as possible to avoid inaccuracies that may lead to significant mistakes. There are several players in the market currently offering various accounting software packages that will enhance such processes.
For you to make profit, you need to reduce operating expenses where possible. Well, automated accounting is cost-effective compared with the traditional systems. For one, when you hire people to take care of every bit of bookkeeping, there's likely to be a lot of inaccuracies in the process. Remember, a human mind becomes exhausted after a given number of tasks, and that could have serious repercussions on your business.
With automated bookkeeping, however, one machine can perform several tasks at a go and provide highly accurate results. This allows you to reduce the number of people working in the accounting department, which is a good move for your business.
Using this technology as a way of tracking business expenses is something you should also consider. It minimizes paperwork, keeping your office clean and organized. Some platforms also give you the ability to access the accounting data from anywhere. This type of convenience could prove vital during times of emergency.
6. Make Use Of Productivity Apps
Another area where your company could benefit from is enhanced team collaboration and efficient inter-team communication. Well, the two might seem quite expensive to implement, especially when dealing with both ideas separately. However, there are applications in the market that provide a seamless platform for such activities.
Slack, Microsoft Teams, and Basecamp are some of the most popular apps designed to enhance team productivity. You could set up virtual offices on these platforms where employees can interact with every department without having to visit the representatives physically.
The fact that you can download them on your phone makes them very convenient, especially, for those who are always on the move. Also, announcements and other crucial information can also be passed from the top management to all employees quite quickly. 
The good thing is that some of these apps offer free features, and you can upgrade to the premium version when the free version no longer sustains your demands. Therefore, don't be afraid to make that move even as an owner of a start-up business. 
Conclusion
Technology has become a crucial part of the modern business model, and it continues to play a huge role in almost every industry. As a business owner, you can leverage the benefits of any relevant innovation to upgrade your company and make it competitive in the current economic environment. For one, automating most parts of your business operations and encouraging collaboration among teams through various technologies could go a long way in enhancing your success. 
You can also employ cloud computing to ensure that your company's information remains safe and accessible only to the authorized personnel. Although some of these integrations could be expensive when setting up, they've proven to be very cost-effective and will help you in meeting your long-term goals.