Trouble with Data Management in Salesforce NPSP? Here Are 4 Software Solutions To Help!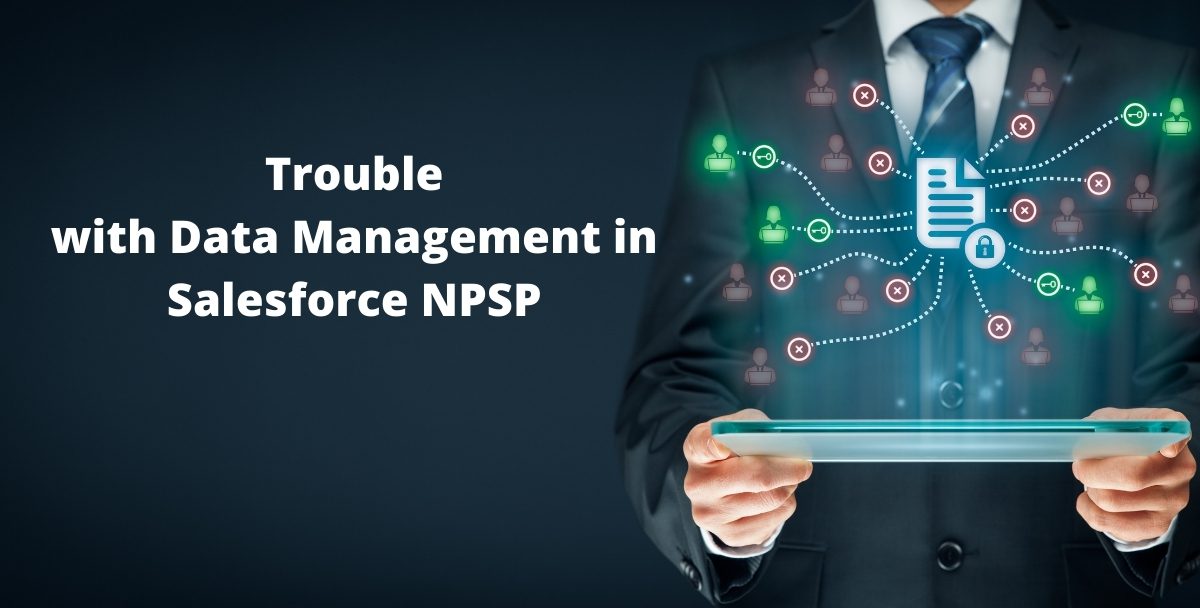 The Salesforce Nonprofit Success Pack has a lot of functionality for managing donor data. When it comes to combining the donor relationship management software Salesforce for non profits with fundraising and marketing platforms, many organizations face challenges. An integrated constituent portal can be a game-changer when it comes to importing and exporting crucial information to and from Salesforce NPSP. Learn more about some of the challenges posed by this platform and the best data management solutions designed for the nonprofit sector.
Thank you for reading this post, don't forget to subscribe!
Common Challenges in Salesforce NPSPA
One of the challenges encountered by most organizations that seek to implement Salesforce for Nonprofits pertains to managing fundraising data. Any existing data that does originate on this platform must be transferred over, and this importation process often involves accounting for custom objects that are not native to the Salesforce NPSP environment. It is also important to ensure that migrated data stays current over time and that important points do not end up siloed on donation platforms.
Many organizations encounter difficulty when attempting to make vital insights from fundraising tracking software available in individual contact or organization account profiles. This information is crucial for gaining a comprehensive portrait of engagement for use in personalized outreach. From a big-picture perspective, this data has the potential to determine the efficacy of record segmentation and scoring.
Top Nonprofit Software to Help You With the Solution
Integration software developed for nonprofits has the power to connect Salesforce for Nonprofits with third-party clients from the AppExchange or other fundraising and relationship management platforms such as Raiser's Edge. Look for a centralized, cloud-based data integration management platform with a legacy of being implemented alongside Salesforce NPSP.
The functionality of this platform should extend from data entry through imports and bidirectional connections to solutions for enhancing the accuracy and completeness of records. Maintaining a centralized, core database can also be beneficial for organizations making the switch from any other CRM to Salesforce NPSP or when connecting this platform with fundraising or marketing software.
[Read More: Omatic Connectors & Integrations Breakdown]
Customizable Options for Data Integration
A major strength of the Salesforce NPSP is its support for customization, but this advantage is initially a challenge. An organization can experience more of the pros and less of the cons by using a data integration platform that is even more flexible. Seek out a management solution to make it easier to fine-tune a Salesforce implementation with regard to any other platforms in use.
A customized approach to integrating data starts with custom objects in donor profiles and extends to the availability of pertinent information. An organization can automate imports or establish cross-platform connectivity to ensure that integrated data stays current while enhancing its usefulness for segmentation or individual outreach.
Salesforce for Nonprofits is one of the most popular CRM platforms and is designed for direct integration with a number of supported partners. Getting this software to work smoothly with fundraising and marketing platforms can be much easier with a data management solution designed to work with Salesforce NPSP and many of the leading software platforms that are used by nonprofit organizations.