How Project management Software Can Improve Your Business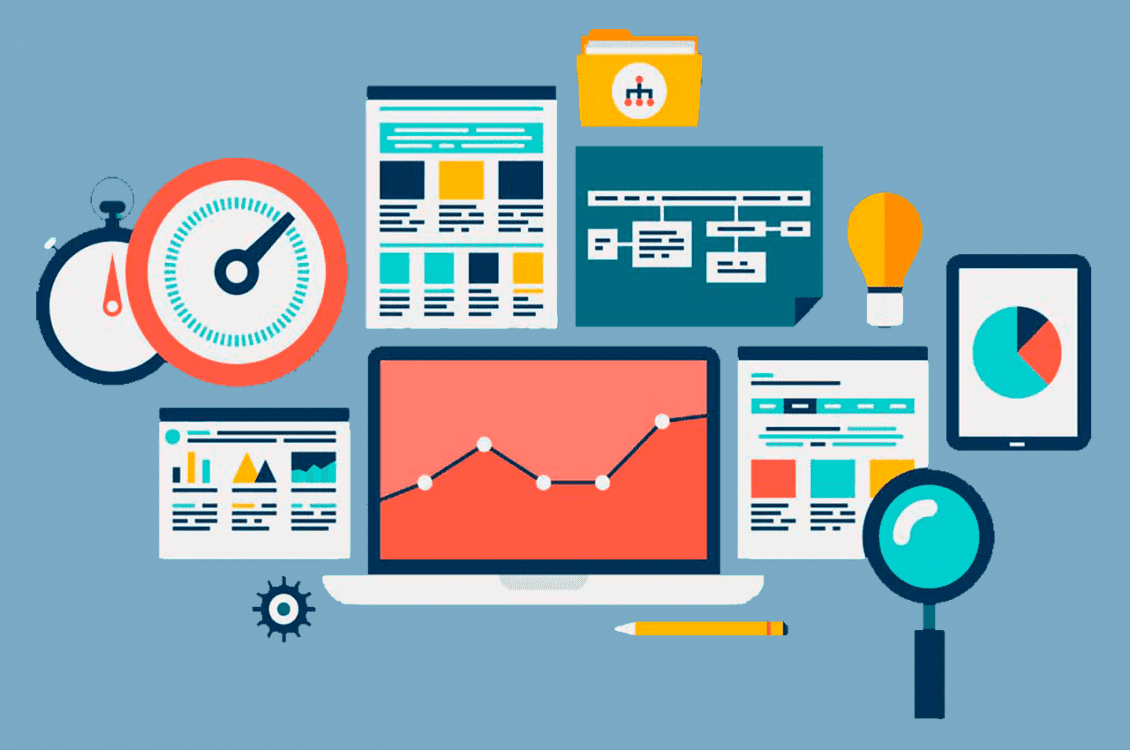 Project management software, as the name says, is a program that enables the Project Managers and teams to work collectively towards completing goals by planning, organizing, and managing resources and cost.
Thank you for reading this post, don't forget to subscribe!
It assists you in delivering the best project by utilizing functions such as cost control, budget control, team collaboration, task distribution, time management, scheduling, and resource allocation.
There are numerous web-based and software-based apps available in the market which help streamline your work so that you increase your value to your company or clients. The emergence of these software has been extremely beneficial for the corporate and business sector.
Importance and Innovation of Project Management Software
Every organization has to handle projects and their related work daily. If this is done manually, it can affect the efficiency of a company, thus leading to frustration and incomplete tasks. Having an automated software that allows you to do a bunch of stuff related to project management quickly can increase your productivity and efficiency by two folds.
Project Management Software with Innovation Softwares can be a deadly combination. This eCommerce management software provides space to secure idea generation that is creative and unique. It helps you to implement your ideas and streamline your projects so that they are most efficient and yield a high profit.
Apart from having greater efficiency, it also gives you a competitive advantage. If used ideally, it can help your business to grow within days and weeks. A variety of its functions are useful that contribute to its importance. All of these functions play their part in helping you to deliver the best project that is well-coordinated and also in time within constraints such as limited resources.
Project Management Software
Providing cloud-based software is an innovation in software management. As the business grows and expands its wings, the teams needed to handle the projects grow, and so their collaboration becomes a problem. With cloud-based software, it is no longer an issue.
This software makes its collaboration pretty straightforward and accessible all around the world. Moreover, this cloud-based software is more reliable, secure, and cost-effective as compared to traditional software licenses.
Project Management software may seem like a simple app. However, it is so essential in this era to remain competitive and running in the business.
The world is rushing swiftly without automation, you will lack the way behind. This software provides an easy solution to handle complex, lengthy, and time-taking projects. It also makes the monitoring and task assignment easy for the HR and the head.
Competitive Advantages of using Project Management Software
Competitive Advantage means that a company has increased its productivity while using lesser resources and costs. More production means more profit and higher chances to remain in business and being a threat to your competitors.
Project Managers need the right tools to manage and collaborate the tasks with their subordinates while taking into account the resources and budget. Traditionally, all this was done using paper and a pencil. It was inefficient and unreliable and also resulted in mismanagement most of the time.
Competitive Advantages
This project management software has reduced the hassle for the managers by providing everything under one hood. You can easily access files, reports, and assign tasks with the time frame to each member. It has made communication and collaboration easy. Moreover, its cloud-based solution has empowered the companies to hire employees remotely and manage them effectively.
Another critical aspect of project management software is that it provides a central location for all the tasks and resources. It automates all the jobs, and hence the scheduling and time management is comfortable with it. It enables you to give detailed and transparent responses to your clients. Therefore the client is satisfied, and it gives you a considerable advantage in the field.
Features of Project Management Software
Project Management Software has to offer you a lot of features that will ease your work out during project management and the assignment of the resources, time, etc. Some of them include:
Estimation and Planning: It allows you to create new plans, projects. You can also view previous projects as it provides their outcome in a graphical representation that helps you to employ new strategies.
Cost Control and Budget Management: It allows you to keep track of the cost of any project and its various sub-projects. It gives you signs and estimation costs of each phase along with variance.
Time Management: The software allows you to manage and track time effectively. Each member is assigned the task that has to be completed within the time frame.
Scheduling: Through this software management, the delegation of tasks to employees has become convenient. All the members can check their job from project details and complete them within the deadline. Previously, it was a long process to explain each person his respective task briefly.
Collaboration, Communication, and Decision-Making: This software allows you to communicate and collaborate tasks with real-time messaging, feedback, and immediate response. It notifies you about any decision raised or made by the host.
Resource Allocation: Another important task, the software, allows you to measure resources and also with their allocation to a specific job and team member.
Documentation: Documents and reports are generated for safety purposes. It speeds up the task and saves you from the hassle of writing and rewriting lengthy reports manually.
Importance and benefits
After listing the importance and benefits of project management software, it is also important to introduce one software that provides these facilities and functions. We have shortlisted a single software for you to try, after careful analysis and reviews. BizDig's in-depth ClickUp review is the project management software that is relatively new in the market but provides you with several features that give it an edge over its competitors.
It is incredibly efficient and effective. It has basic functions of project management, time management, task management, collaboration, and reporting. It also allows you to integrate third-party software and apps. ClickUp lets you choose your pricing plan according to your needs and demands. It has yearly or monthly subscriptions with different limitations and features.