How To Protect Your Phone Privacy On A Public WiFi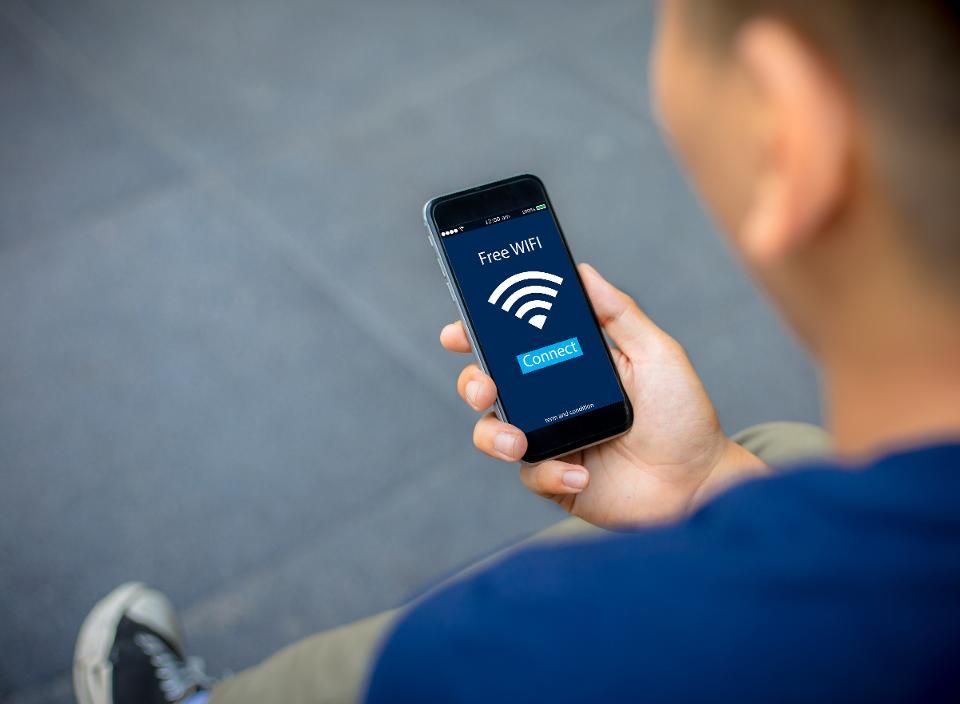 Getting access to the internet is not a problem for people when you are at home. Phone privacy it is secure and you don't find it difficult to connect. Also, it happens that your internet is not congested at all unless your whole family starts using and consuming your bandwidth.
Thank you for reading this post, don't forget to subscribe!
Wi-Fi is accessible when you are in a public place including a restaurant, a library near your home or a cafeteria that offers WiFi connectivity. But do you think that this WiFi connection is safe as well? Are you sure that your internet activity is being monitored or not?
Phone Privacy
When you talk about using the internet over a Public WiFi network, it depends whether you are using an internet connection for business purposes or for any other purpose. It might not be a good idea. You don't know who has set up the internet connection for sure.
Unless you are using internet services by Charter Spectrum which is more secure and gets access to the internet in an instant. If you are using the internet on the phone, it is a better idea to create a hotspot. You can limit the potential threat from public WiFi connections using the following steps:
Know Who You Can Trust:
It is a good idea that you should connect to the internet using networks that you know and trust. You can trust such networks because companies and entities who are providing you these services are already earning from you. If you are someone in a new city, you can connect to a WiFi in a store or enjoy it while having some amazing coffee. Also, make sure that you don't connect to too many networks other than those offered by Mediacom. This is because the more networks you have on your network, the more it will increase the chances of you getting stumbled across networks that don't treat your data and browsing in a careful way.
Refrain From Providing Too Much Information:
Be vigilant when you are signing up for public WiFi. If a website asks you to provide a lot of personal details, stay alert!. This might include your email address, your phone number or any other detail that you think other people should know. If you want to connect to networks that ask for such details, make sure that you go for places that you trust the most. Spectrum users get access to free WiFi hotspots all over America and you are backed up by Spectrum's advanced Security Suite. Apart from that, there are many additional services if you are using the Mediacom internet. You can get details for such packages on Spectrum's websites as well.
Make Sure That You Lookout For HTTPS:
For many people, Google Chrome provides users with information when a website you are visiting uses an unencrypted HTTP connection. This would indicate if you are using HTTPS or HTTP. This helps people connected on the same WiFi network with an indication that the network or website is secure or not. You can't snoop and scoop on the data that is traveling between users and the server where the website gets connected to. You can make out if you are on HTTP or not in an easy way.
Disable file sharing:
Make sure that the computer you are on isn't configured to share the access to files or get seen by Public users or a guest network. When you are using files at home, it might be something convenient if you keep your docs in a folder that you share with other members of your workplace or home. But that's kinda less safe if you are on a public WiFi.
Limit Your AirDrop And File Sharing If You Can't Disable It:
When you are using the internet using a public network if you are around strangers. You would want to cut off the features that provide you easy file sharing on your devices. For instance, if you are using a PC, go to Network and Sharing Center. Change your advanced sharing settings. After that Turn off your file and printer sharing. If you are a Mac user, you can go to System Preferences, then go to Sharing, and unselect or uncheck everything. Head to Finder, then click on AirDrop. Select Allow Me to get discovered by No One. In case you are an iOS user, find AirDrop in the Control Center and turn the thing off. This is is you can get this done.
Try Using A VPN:
If you are someone who uses a VPN service, you can be a victim of your information getting stolen. The malicious element trying to see your data will only see encrypted data even if you are using HTTP. Many services can help you get this done. Many tests suggest that NordVPN is a VPN service that is free to use while if you want to use premium features you can pay a certain amount and use additional VPN features and services.
You might find other services like Netflix that will not let you connect when you will be using a VPN service. Using a VPN is by far the most effective trick that you can use to stay safe on a Public WiFi. VPNs will help you avoid getting into security threats that usually come when you use Public networks.
There are a few ways that can help you safeguard yourself and your family from potential security threats when you are online in the digital age of today. It is obvious that if you are online, you are not at all safe and your identity and data can be a major vulnerability. You can add a layer of security and protect your identity online and will help you stay safe.