AI and ML in Retail – Top Predictions for 2020 – 2025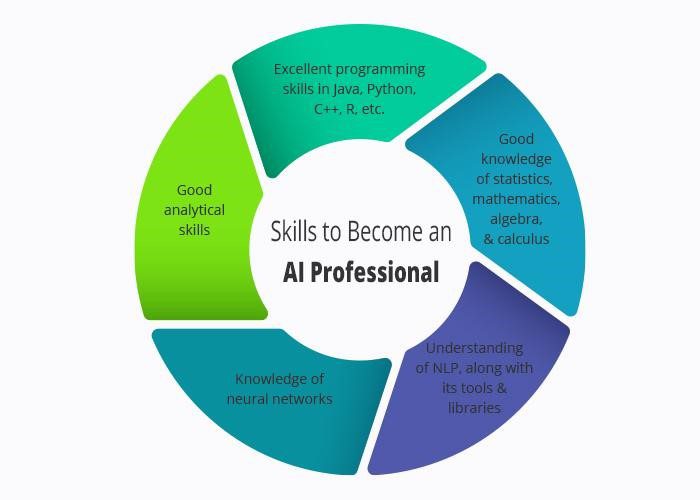 AI and ML in Retail: Over the next five years, retail will develop thanks to data and only data. Moreover, even now it is already possible to make several assumptions about how artificial intelligence, big data, and machine learning will modify retail over the next years. In this article, we have collected the most current trends and expert assumptions in order to provide you with valuable insights for future strategies of your retail business.
Thank you for reading this post, don't forget to subscribe!
Main AI And ML in Retail Predictions for 2020-2025
Retail, shopping and customer service will never be the same – this is already obvious. However, in order to make more accurate predictions, it makes sense to highlight the main retail activities that will be influenced by AI and ML during the next five years.
Customer Service Transformation
Modern users are becoming increasingly demanding – and the retail business is gradually learning to anticipate their needs and desires. This would not have been possible without artificial intelligence and machine learning, but the ability to predict needs is not the only advantage and not the only prediction for this area. Here are a few key trends that will dominate the retail customer service industry.
Robot Assistance
Robotic service at physical points of sale is already a reality. And it is expected that the number of assistant robots will grow. This will not be a mass phenomenon in 2020, but it is expected that by 2025, retailers will use 150,000 robots that will perform routine tasks in stores and supermarkets.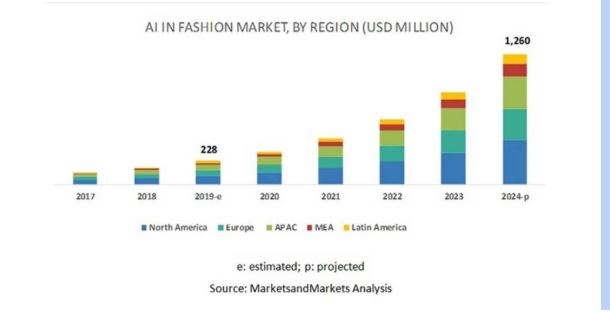 At the moment, we can see the active development of chatbots powered by AI and ML. For example, a chatbot developed by H&M can help users select the ideal outfits based on clothing size, purchase history, and current requests.
More Careful Demand and Churn Prediction
Predictive analytics in the retail industry has huge potential. According to forecasts, more and more retailers will begin to understand the value of data analysis – and will be able to make reasonable assumptions based on it. It is expected that by 2025, the in-store data analysis market will grow by 21%.
As for the predictive capabilities of artificial intelligence, this is definitely the advantage that retailers should start using now. Artificial intelligence gives you the opportunity to access invisible insights that are beyond the boundaries of familiar patterns and expectations.
Thus, it becomes possible to predict the demand for a particular product even in cases where there are no obvious prerequisites for the situation to change. On this basis, retailers are given the opportunity to optimize their pricing policy – taking into account competitor prices, user solvency, exchange rates, and stock prices, as well as build more optimized strategies for working with resellers.
It's also worth talking about churn prediction. This feature is based on an analysis of user behavior. By analyzing search queries, social media behavior, buying history, and other factors, smart algorithms can make assumptions about customer intentions. This makes it possible to respond quickly – retailers will be able to develop retention strategies even before the customer makes the final decision to end the relationship with the brand.
Visual Search
Visual search is another feature that becomes possible thanks to artificial intelligence. And this is what retailers should pay special attention to – especially sellers of clothing and accessories. Sometimes it's difficult for a client to explain to Google what thing he wants to buy, and in this case, it's easier to show a photo.
60% of millennials say that they value search convenience the most – and visual and voice search technologies are about maximum convenience and speed. Moreover, the expert predicted that those brands that now integrate these technologies into their processes of interaction with customers will receive 31% more profit already in 2021.
Virtual Fitting Rooms
The virtual fitting rooms market will grow by 20,5% by 2025. This is already enough reason to think about introducing this technology. This is the case when retailers get the best combination of the most innovative technologies of our time – virtual reality and artificial intelligence.
Moreover, modern customers will appreciate this approach. According to statistics, 25% of clothes purchased online are returned to the seller due to the wrong size, which means additional time and delivery costs. A virtual fitting room eliminates the likelihood that size will not fit – and gives users a truly cool and innovative experience.
Customers Will Use Smarter Methods to Pay for the Purchase 
This is already a reality – face ID and Touch ID are already familiar technologies that we use with contactless payment. However, there is also a breakthrough technology that is now being developed by Ilon Mask. This is a microchip that will be implanted in the human brain and will give the ability to control smartphones exclusively by the power of thought.
At the moment, it is planned to test the function of mentally entering a text message, however, if the idea is successfully implemented, it is possible that in five years we will be able to force the phone to make a payment without removing it from our pocket. But having a chip in our heads.
The Era of Me-Commerce Is Coming – the Customer Becomes the Center of the Universe
Personalization is the most hyped word of recent years in marketing. However, it is expected that personalization will soon become the basis of me-commerce, a new approach to e-commerce. Thus, the retail business will be built around each individual client, maximally adapting to his needs and characteristics. And of course, this is impossible without an artificial inflect that will analyze data flows and make assumptions based on them.
How The Workflow in Retail Companies Will Be Changed
As for the workflow within retail companies, some things will change as well.
Cutting off Some Jobs but Boosting New Ones
This is one of the biggest concerns of the public related to robotics and artificial intelligence. Yes, indeed, there is an opinion that 53% of the jobs in the retail industry will be eliminated thanks to robotics and automation. However, there is good news – retailers will need people who are able to think creatively and innovatively so that they can develop new approaches to working with customers in the era of me-commerce.
Changes in Hiring Procedures of Retail Companies 
It is expected that companies will use innovative approaches to find suitable resumes and conduct interviews. However, it is also expected that other requirements will be imposed on retail workers. Companies will get rid of bureaucracy and complex procedures and will be limited to only three main questions for the candidate. However, it is the artificial intelligence that will select the people who are best suited.
Ethical Retail Revolution
The synergy of artificial intelligence and retail will definitely give companies a chance to produce and sell more, but there is even more optimistic news. It is also a chance to make both production and consumption more ethical and conscious. Moreover, this is the factor that modern buyers pay great attention to when choosing the brands from which they want to buy.
More Ethical Production With the Help of AI
Artificial intelligence can make retail more conscious, ethical and environmentally friendly. Here is how.
Reducing harmful emissions into the atmosphere during production
Reduced transportation costs due to more competent supply chains and the lack of the need to return goods
Competent recycling
Food waste elimination.
Obviously, this is a win-win option  – both for retailers who will cut costs and reduce emissions and for buyers who will choose sustainable brands more and more often.
Sustainable Buying Prediction
Customers will become more conscious when making a decision to buy – this is already a modern trend. Millennials are ready to pay more in return for being sure that their purchase did not harm the environment. Given this trend, the predictive abilities of artificial intelligence become even more important – retailers will have to learn to predict demand, taking into account the factor of growing consciousness as well. And it is possible to do this only by working with large amounts of data.
Conclusion
AI Solutions in Retail and their necessity are already obvious. What is more, it is predicted that artificial intelligence in the retail market will worth $15.3 billion by 2025. When deciding to create an AI solution for your retail business today, you get a chance to take a place in the sun before the others. And the most important thing is to choose a reliable vendor, for example, the SPD Group, which already has experience in integrating AI into retail business processes.