Magch Tablet Review: The Best Android Tablet in 2023
In this Magch Tablet Review, we aim to determine if this tablet is the right choice for you. We will thoroughly examine its features, operating system, hardware, display unit, and battery performance. The tablet was specifically designed to handle multitasking efficiently, boasting a powerful T10 chipset and an Octa-Core processor with speeds of up to 1.8 GHz. As a result, the Magch tablet offers a smooth user experience. While it may not be the fastest in extreme multitasking scenarios, it certainly provides enough fluidity to meet your everyday needs. Let's delve deeper into its capabilities for daily tasks.
Thank you for reading this post, don't forget to subscribe!
Specifications of MAGCH Tablet
| | |
| --- | --- |
| Feature | Details |
| Hardware System | Android |
| Operating System | Android 11 |
| Standing Screen Display Size | 10 Inches |
| Display Screen | 10.1-inch 1920 x 1200 IPS FHD 1080P |
| Max Screen Resolution | 1920 x 1080 |
| Processor | Octa-Core Processor up to 1.8GHz |
| RAM | 4 GB |
| Connector Type | Type C |
| Camera | 13MP rear camera, 8MP Front Camera |
| Wireless Type | 2.4G + 5GHz Dual Band WiFi |
| Bluetooth | v5 |
| Rear Webcam Resolution | 13 MP |
| Processor Count | 8 |
| Flash Memory Size | 64 GB, expandable up to 256 GB |
| GPS | Built-in |
| Dual Speakers | Yes |
| Google Assistance Voice Control | Yes |
| Color | Gray |
| Item Weight | 2 pounds |
| Item Dimensions LxWxH | 9.3 x 6.2 x 0.35 inches |
| Battery | 6000mAh |
| Release Date | 14-Oct-21 |
table 1
[Also Read: Discover the Joys of Reading in an Entirely New Way]
What is MAGCH?
MAGHC is an Android tablet running on the Android 11 system. The device has a 10-inch widescreen with 4 GB RAM and a 13 MP camera. It offers impressive features and functionality within a budget-friendly range.
By referring to the Magch tablet review for 2023, you can determine if this tablet suits your needs. The review covers various aspects, including Magch's features, operating system, display unit, battery, and hardware details.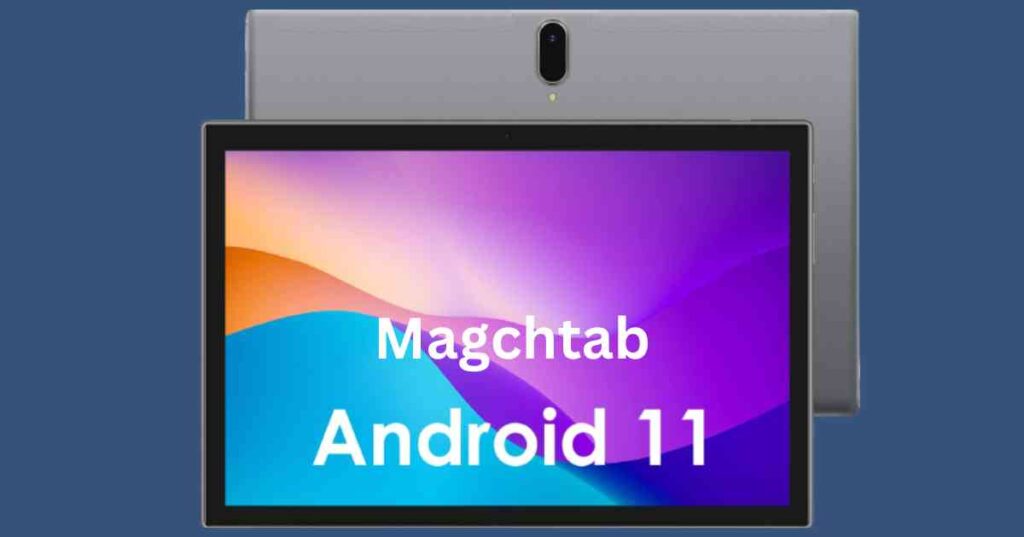 MAGCH Android Tablet Features
1) For those seeking the latest Android version tablet, the MAGCH tablet should be considered as it runs on the latest Android 11 operating system.
2) Screen size plays a crucial role, and the MAGCH tablet's 10-inch display is currently trending, making it an ideal choice, especially for kids.
3) The robust hardware is a significant advantage of the MAGCH Android tablet, powered by a high-performance T10 chipset and an Octa-Core processor with speeds up to 1.8GHz.
4) The MAGCH tablet comes with a pre-installed Google Play store, eliminating the need for manual installation. Users can easily access the store by signing in with their Gmail account.
5) MAGCH proves to be a valuable tablet for users, supporting multiple applications and enabling seamless multitasking capabilities.
[Also Read: Five genuine reasons why you should consider buying the Samsung]
How is The Performance Of The Tablet?
1. Performance: Ensuring Top-notch Android Experience
The main goal of customers is to select a top-performance-based Android tablet, and MAGCH excels in delivering on this promise. It easily accommodates your daily needs, providing seamless capabilities for watching movies, videos, and internet browsing with high-quality video functionality. Its versatile application switching ensures an intuitive user experience.
2. Performance Cons: Medium and Average Speed
Despite its strong performance, it's worth noting that the MAGCH tablet's speed falls in the medium to average range, and it may not deliver super-fast performance.
3. Display Unit: Immersive Visuals
The MAGCH tablet boasts a high-definition 1920 x 1200 pixels resolution display with 224 pixels per inch (PPI) and a 16:9 aspect ratio. This feature ensures immersive visuals, enhancing the overall user experience.
4. Battery: Reliable Longevity
A critical consideration when choosing an Android tablet is its battery life. MAGCH addresses this concern with its 6000 mAh battery, providing up to 11 hours of usage. The battery is equipped with built-in GPS, FM radio, and an aluminum body, while ultra-fast 5G WiFi and Bluetooth connectivity facilitate seamless video chatting.
5. Speakers and Camera: Rich Audio and Video Capabilities
The MAGCH tablet boasts 64 GB of memory, expandable up to 256 GB via an SD card, ensuring ample storage for high-quality audio and video content. The speakers and camera quality are commendable, further enhanced by the impressive screen resolution of 1920 x 1200 pixels. This combination offers a delightful audio-visual experience for users.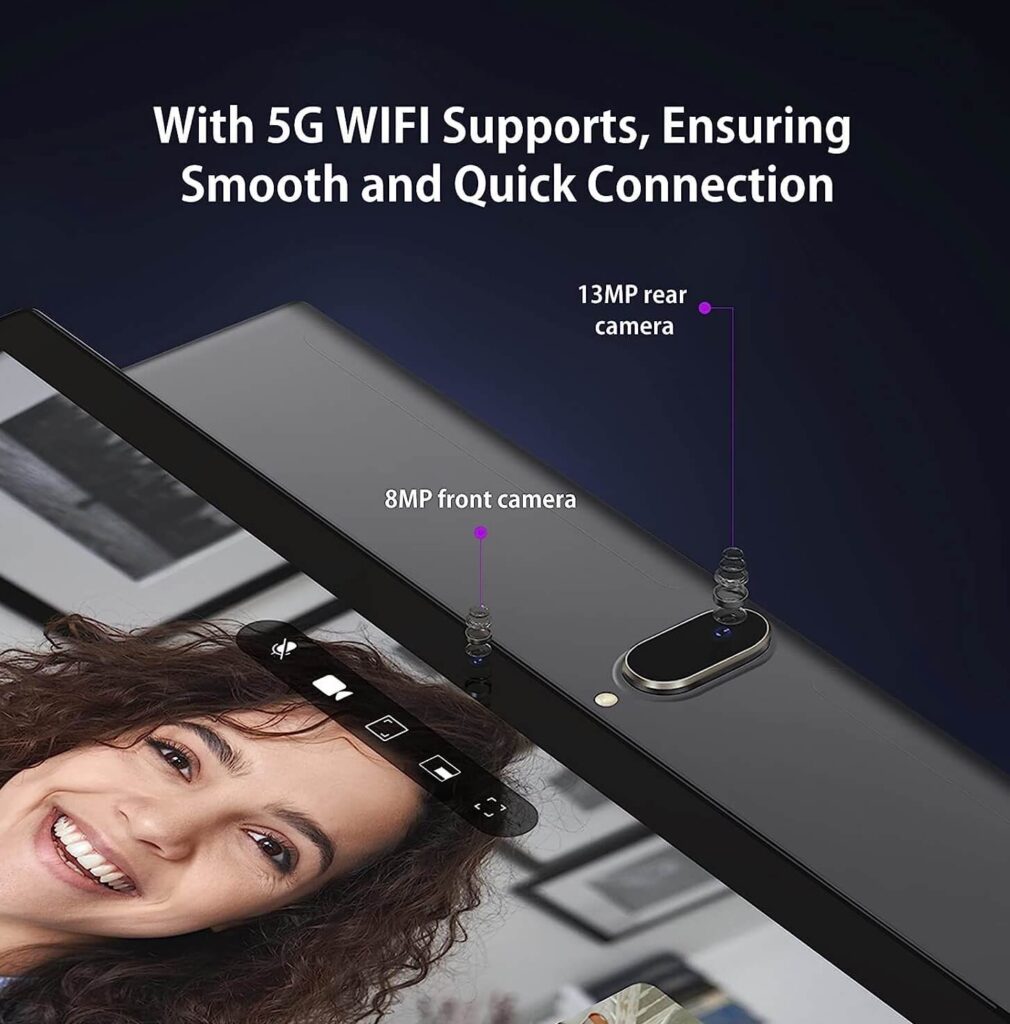 What Makes Magch Special?
MAGCH tablet is superior to Apple's iPad in several aspects. Firstly, it has a larger display, perfect for full-screen videos and gaming. It also offers wireless internet access for browsing. Another advantage is the built-in USB connector, allowing easy laptop connectivity for file transfer or charging.
Pricing-wise, MAGCH triumphs again, costing only $199, while the iPad is priced at $499. This significant price difference means you won't have to break the bank to own one.
Clearly, MAGCH provides features that Apple does not, including a larger display, lower price, and additional USB connectivity. If you're considering a tablet, choose MAGCH – you won't be disappointed!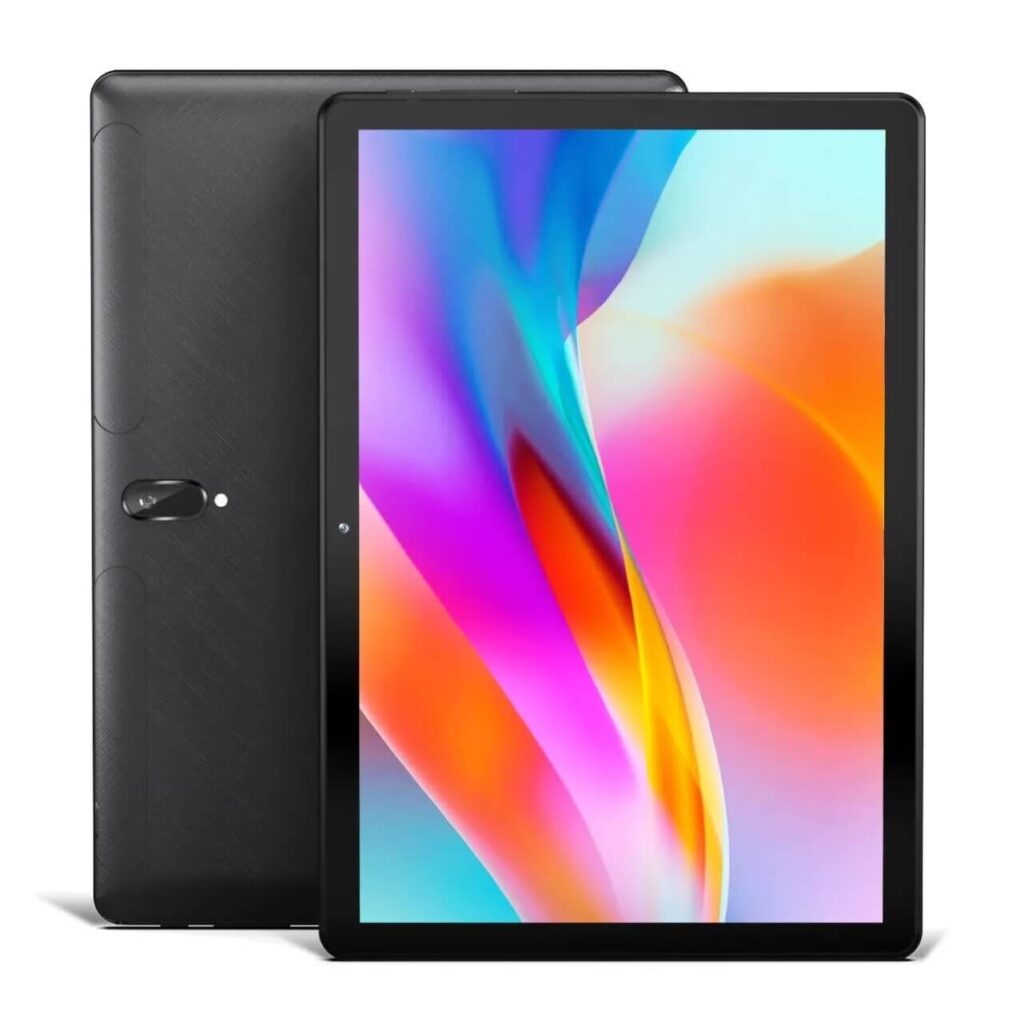 [Also Read: Which smartphone should you buy under 15K INR]
Conclusion
In conclusion, the MAGCH tablet emerges as a promising Android device, catering to customers in search of top-notch performance. With seamless multitasking capabilities and excellent user experience, it easily handles daily tasks like movie watching, video streaming, and internet browsing. However, it's essential to consider that the tablet's performance may not reach super-fast speeds, as it falls within the medium to average range.
Overall, the MAGCH tablet offers a compelling package, delivering strong performance and rich audio-visual experiences. It stands as a worthy option for users seeking a budget-friendly Android tablet that fulfills their everyday needs with ease.
Frequently Asked Questions
What are the specs of the Magch tablet?
Android 11.0.
10.1′ IPS HD display.
Quad-Core up to 1.8GHz.
3GB RAM+32GB ROM, expandable up to 128 GB.
2MP front/ 8MP rear camera.
Bluetooth 4.2.
Metal Body.
1280*800 Resolution.