5 Reasons Why Kia Sonet Is The Best Subcompact SUV In India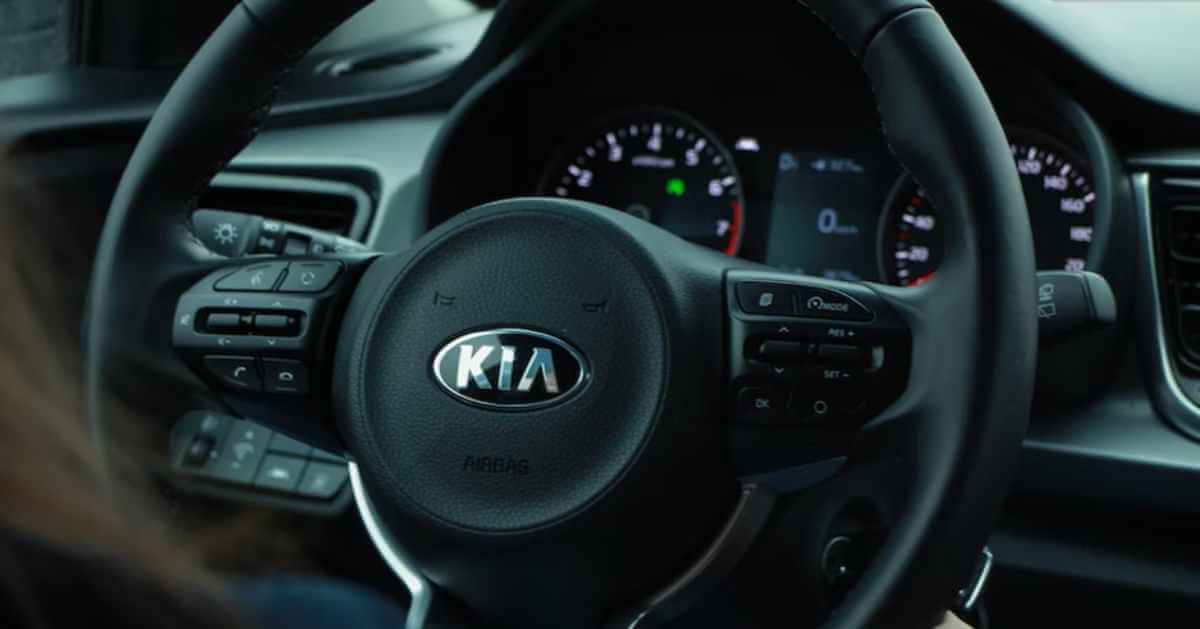 Subcompact SUVs are the answer to the current requirement of a nuclear family. This powerful segment of vehicles is perfect for Indian roads and families looking for a car to drive in the city and enjoy road trips in their cars. The South Korean option in the market, Kia Sonet, is one of the fastest-selling subcompact SUVs. Let us take a look at why this vehicle is becoming increasingly popular amongst car owners. 
Thank you for reading this post, don't forget to subscribe!
Reasons Why Kia Sonet Is The Best Subcompact SUV In India
1. Practicality of the Design – The practicality of elements in the Kia Sonet is the major reason why most car owners are inclined towards this. Good ground clearance is almost a necessity when driving on Indian roads. The uneven roads in remote areas, potholes in the cities, and speed breakers can be dealt with easily with 211 mm of ground clearance. When you are travelling with your family, a boot of 392 litres seems like a boon when starting on a trip. Other aspects of the car like availability of service centres, customer care, and easy availability of Kia car insurance are other factors why this car seems more practical.
You can get a good deal online if you are looking for car insurance, and you can customise the policy as per your needs as well. Protecting your car with the kind of investment you have made to ensure it is in good condition is possible when you have the backup of robust car insurance. The ease of maintenance of the car is a plus point in itself.
2. Featured-Loaded Vehicle – Kia Sonet is one of the vehicles that have a long list of features, and they just get better with higher models. A summary of the features you can get with some kind of the models is an 8-inch or a 10.25-inch touchscreen infotainment system with Apple CarPlay and Android Auto, a digital instrument cluster, ventilated seats, auto headlights, automatic climate control, fog lights, and many more features that you get in SUVs. Apart from this Kia Sonet comes with excellent safety features like ESP, hills assist, airbags, and so on.
Also Read – What are the attractive factors that make Hyundai cars unique from other car brands?
3. Impressive Driving and Traction Modes – This vehicle is truly made to do it all, and the traction and driving modes are a testament to that. Apart from the Eco, Sport, and Normal or City drive modes, Kia Sonet also comes with traction modes like Mud and Snow. It can greatly help the driver manoeuvre the vehicle on challenging roads and can make the driving and off-roading experience much better and safer.
4. Powerful Diesel Engine with AT Gearbox – Most automakers have chosen to make do with diesel engines for their machines. Kia Sonet is one of the few left on the market that still has auto transmission andthe diesel power option. The diesel manual is capable of producing 99 bhp and 240 Nm, while the auto has the added power of 113 bhp and 250 Nm. Kia Sonet may just be the best one in this range of subcompact SUVs. Although it has slightly less power than the turbo-petrol, it has much more torque. The fuel efficiency of a diesel engine is just the cherry on top. The diesel engine comes with a 6-speed AT gearbox. The automatic option is fun to drive and of course hassle-free.
5. Turbo Petrol Engine – If you prefer cars that are powerful and give you a rush when you are driving (safely, of course), then Kia Sonet hits the right spot. Most people get disappointed when they see standard 1.2-litre petrol, but Kia Sonet offers a power-packed 1-litre turbo-petrol guise that makes 118 bhp and 172 Nm of peak figures. This subcompact SUV is here to stay thanks to the 7-speed dual-clutch automatic.
Also Read – 5 Reasons Why Your Car Trouble in Winter Weathers
Kia Sonet seems to have a solution for all your needs. It is essential to keep such a car running smoothly and make the best out of it. Insuring it with good car insurance is of utmost importance. Kia Sonet is definitely not the type of car you would keep under wraps in your garage and hence, comprehensive car insurance seems best for this one. The lengths of the utility of this car demand a well-rounded protection that can be found with car insurance online. If you are looking to fortify the policy available, then getting appropriate add-ons is a good option. Various add-ons include – return to invoice cover, zero depreciation cover, consumable cover, tyre protect cover, engine and gearbox cover, and passenger cover.
The benefit of buying insurance online is that there are no hidden costs, and you can view the benefits as well as the advantages instantly. Kia Sonet is undoubtedly here to dominate the subcompact SUV market. Buying a good policy from a good insurance provider is essential to maintain this vehicle's sanctity and ensure a long life.
Also Read – How to Make Car insurance Claim After An Accident