Do You Know How to Open JAR Files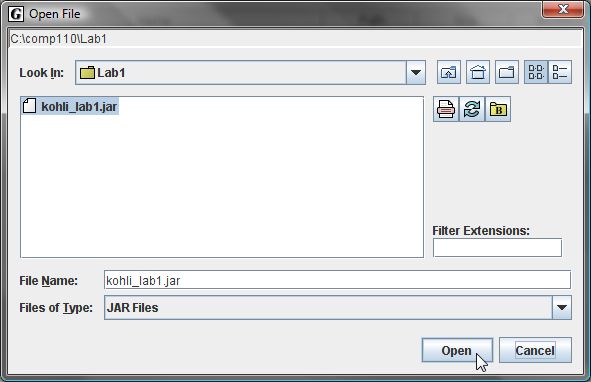 Primarily we just need to make sure about what is a jar file actually, so the word JAR full form is java Archive and this is nothing but a format of a package of the file that is available, this JAR file is available in ZIP format. Most of the people were having doubts about how to open jar files with java runtime environment or without it.
Thank you for reading this post, don't forget to subscribe!
What is a jar file?
While coming to the use of this JAR file we just need to know where this file is being utilized, so before opening a jar file in the system with Windows as the operating system, we just need to have Java Runtime Environment installed, so to view the jar file we also use some other formats like unzip utility also. We got many reports on to make a clear analysis on how to open a jar file and after all the technical analysis we got to know about how can be this very useful one for giving all the detailed analysis on how to open a jar. Now we find about how to run the jar file in java runtime environment is given in detail here. Before getting in details java runtime environment will be very useful and will enable us to find or open a jar file in windows. Now we got to go about how to open jar files in the system that is running with a Windows operating system.
How to open a jar
Initially, we need to download the java runtime environment to open any jar file, so make sure that the system is having the java runtime environment available, if not make the download on to the system and this can be more specific to open any jar file in the java runtime environment, so now if the jar file that you want open in any other format like WinRAR and 7-Zip, so to open any jar file in these formats we need to follow a procedure, and also we need to be sure about one thing that the jar file should be having code in it to run in any format, so make sure before beginning this.
Step 1: First select the file and to open it just right click on the selected file
Step 2: There on the options, go with 'open with' option available and will get different options to open, there we need to click on to open in the file explorer window.
Step 3: So before all these, we need to make sure that do our hard drive is having the java executable file 'java.exe' or not, this is located in the path of finding like 'Program Files\Java' folder, so by selecting this folder goes with finding for another subfolder and select it and click ok that's it.
This is the simple procedure to go with how to open jar files in detail with step to step explanation to open a jar file that is having the code to run in the system.