How To Be More Comfortable With VLC Player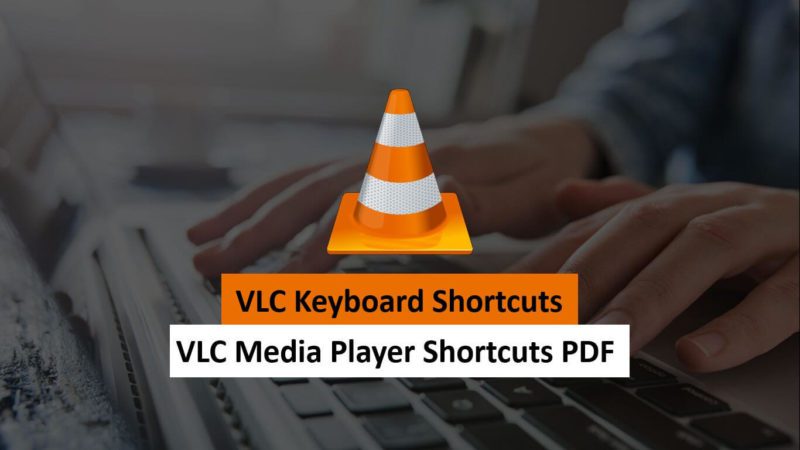 VLC keyboard Shortcuts are the smartest ways while dealing with software applications and operating systems VLC Player and we should be more productive to save time by using them with ease, and this can be reducing time consumption and easy to access the system for our requirements with more comfort, as we all know that the VLC media player is having good enough VLC shortcuts to deal it and it is a well known fact that VLC stands for VideoLAN Client, it was released into the market on 1st February 2001 by VedioLan developers, and here we are going to discuss VLC keyboard shortcuts.
If you are watching movies and any videos using vlc player then this can be very useful and easy to access by vlc keyboard shortcuts and can make the work easy while watching videos in VLC media player without any disturbances. There are many VLC shortcuts to discuss.
Pause it with Space Bar
Vlc shortcuts in the keyboard are having the play and pause functionality operated simply by clicking the spacebar button on your keyboard. This is made easier to just pause and play when we are watching a video and suddenly had any emergency work to deal, then we can just pause it by clicking space bar, and these VLC shortcuts are not applicable for other windows media players and that can be an advantage for VLC media users to deal.
Screen Control With F
While we are in a position where we made everything well set around with all arrangements to watch a movie in a dark room by switching off the lights with French fries and popcorn, then suddenly you found that the screen needs to be maximized as full screen then, instead of searching out for mouse in the darkroom, just click on F button on your keyboard as VLC shortcut to handle the screen into full screen or window size.
A, Z, M VLC keyboard shortcuts
While watching a video we need the perfect well-set aspect ratio of height and width that can perfectly fit within the window size, and to adjust that we can just click on A in the keyboard as VLC shortcut and in the same way we can use Z to zoom in and M to mute the volume of the video running in the VLC media player.
Vlc shortcut to hide
We are using this VLC keyboard shortcut just to hide and unhide the controls while watching the video and to make it clear presence on the screen we can just go for CTRL+H as VLC shortcut in the keyboard. We use them with ease without disturbance and this can really save time to hide the tools that are being frequently visible on the screen while watching.
shortcuts in VLC playlist
If we had a collection of a certain set of favorite videos to play them as per interest we just need to click on the N for playing the next video in the playlist and P for playing the previous one from the playlist. And S can be used to stop the running video when we got any sudden work, this can just stop the video and set back it to the window mode.