Fixing Google Play Store Download Pending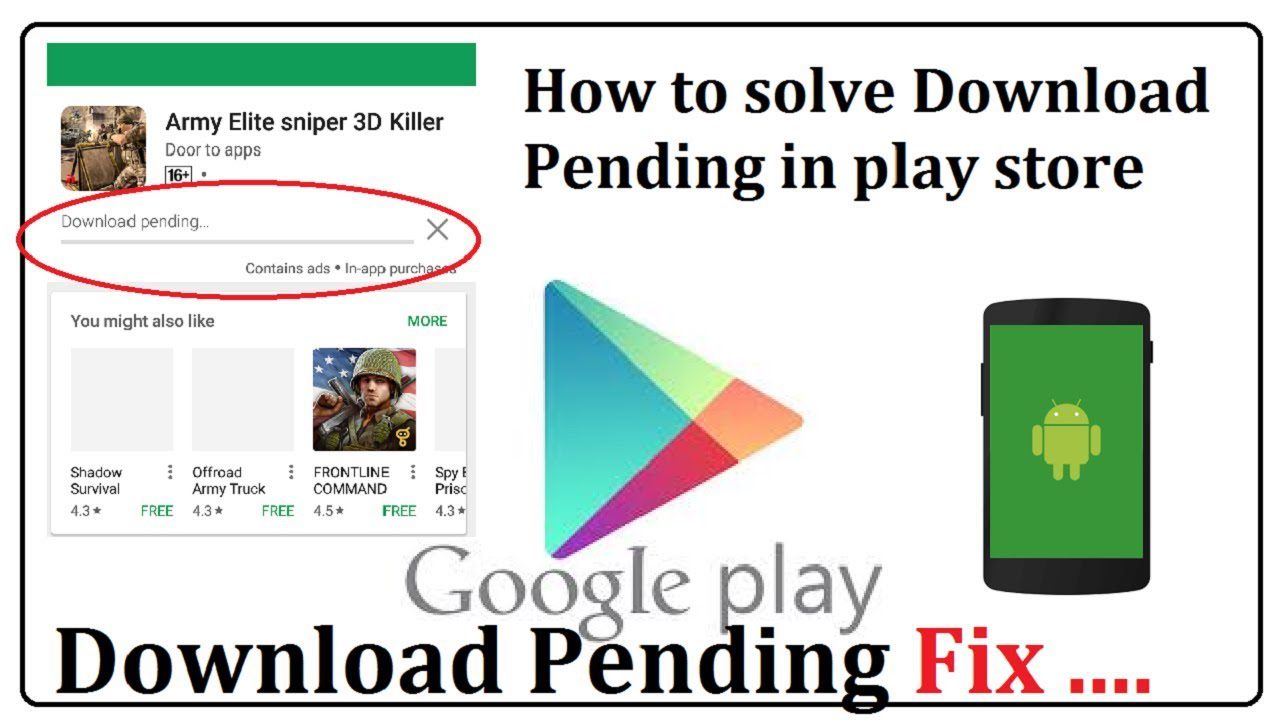 Google play store pending can literally make us just irritated when we are in a hurry of something and need to download any app from the store that is more important at that time, and if we find that the play store is still in download pending can just make us more frustrated and heated up with its play store pending error and it delays the whole thing. So here we are going to know how to deal with the error that occurs as play store download pending.
Updating of apps:
An error of Google play store download pending occur when we are making too many of application for the set to download and this can slow down the process and make it more time taking to download, and when it comes to large applications specifically this can literally kill your time like download pending errors that occurs whenever you go there for any new download of the app, we need to wait till it is completed, if not so necessary with the delay, you can just kill the process by hitting on the cross on the menu where the pending download is running and can just type the needed app in the search box and download it.
Multiple apps download:
Downloading multiple apps from the store can cause this error download pending in play store and here we need to see the priority that is needed to download them not all of a sudden by with one after the other. Play store download pending occurs if you go on clicking for downloading multiple applications without giving a time gap between each download you made can also lead to these types of errors.
Check Wi-Fi speed:
Yes! We need to see that because there can be fluctuations that occur while dealing with the internet, and initially, we need to check the speed of our network by just simply opening any of the websites, and the time taken by it to load on to your screen can simply let you know the speed of your network, if there is a long time to load a website page then we just need to figure out the delay by just restarting the modem, so this can be a way to find it easy.
If this too ended with the same error of pending download, then just go to settings in the Google play store and click on the settings option which can be visible by clicking on the 3dots on the upper-left edge on the menu button and go with app download preference option and select to any network, and this can help you to make the pending download speedup. (3 dots at Upper-left edge>settings>app download preference>select network).
Clear the store cache / clear the SD card:
Memory space can be a reason for google play store download pending error, the store cache memory can also create the error due to no space out there and by clearing all the cache data by deleting them can be more helpful, so by just making some changes like deleting some photos, messages and other data from the SD card can free up some space to download the apps freely without fail. Then just restart the device after making these changes. This can sort out google play store pending download error and makes it available for use.