Future of AI: An Essential Guide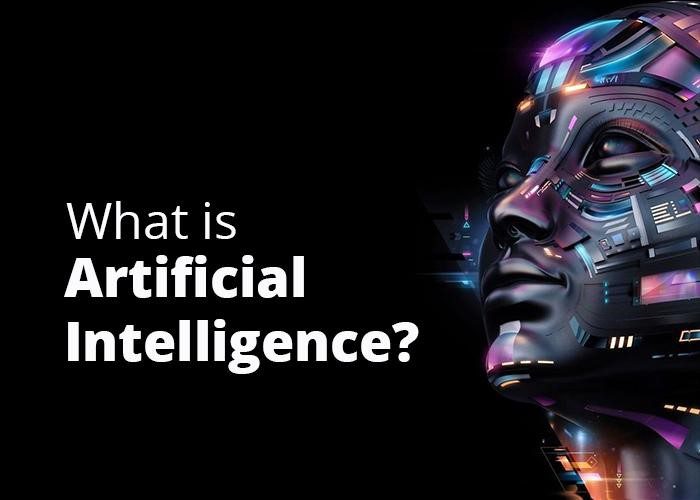 When you hear the term 'Artificial Intelligence,' what comes to your mind? Future of AI People often say that Artificial Intelligence (AI) is the next big thing, but do you understand what they mean by it? AI technology has become an essential part of our daily lives. From virtual assistants to chatbots, every application being developed today uses the concept of AI. Due to the advancements happening in organizations with the help of this technology, worldwide, AI has also gained a lot of popularity in recent years, and it will only excel in the coming future.
Thank you for reading this post, don't forget to subscribe!
Here in this blog, you will learn about the future of AI.
What is AI?
People often tend to confuse AI with other similar technologies such as Machine Learning and Deep Learning. These technologies have similar features since Machine Learning is built on the concept of Deep Learning and AI is developed using Machine Learning techniques. Since these technologies are co-dependent, it is easy and extremely common to confuse one with the other.
Deep Learning uses neural networks to move in the direction of mimicking the human brain, along with all its complexity, while Machine Learning provides machines the ability to learn on their own using past data without being explicitly programmed.
AI, on the other hand, is a superset of Machine Learning and Deep Learning. In addition, it also makes use of Natural Language Processing (NLP) to simulate human intelligence in machines. It provides systems the ability to learn and act in a similar way as humans do. Machines gain information and knowledge from experience and from previous data, and they perform various business tasks on this basis.
To learn more about AI, you can also read a comprehensive AI Tutorial wherein you will learn various concepts of this technology in-depth.
To build a career in AI and be an integral part of the upcoming future, enroll in one of the best Artificial Intelligence courses.
Who are AI Engineers?
AI Engineers are those who work on neural networks, algorithms, and various other AI tools in order to bring technological advancements in any organization. They work on various AI issues, as well as technologies. They develop, test, and implement models of AI and also handle the AI infrastructure.
What is their job role?
The roles and responsibilities of an Artificial Intelligence Engineer in an IT company are:
Automating the infrastructure utilized by Data Scientists
Deploying and testing AI models
Building products using ML concepts
Automating numerous business processes using ML
Skills to Become an AI Professional
Must-have skills to become a professional in Artificial Intelligence include:
Excellent programming skills in Java, Python, C++, R, etc.
Good knowledge of statistics, mathematics, algebra, and calculus
Understanding of NLP, along with its tools and libraries
Knowledge of neural networks
Good analytical skills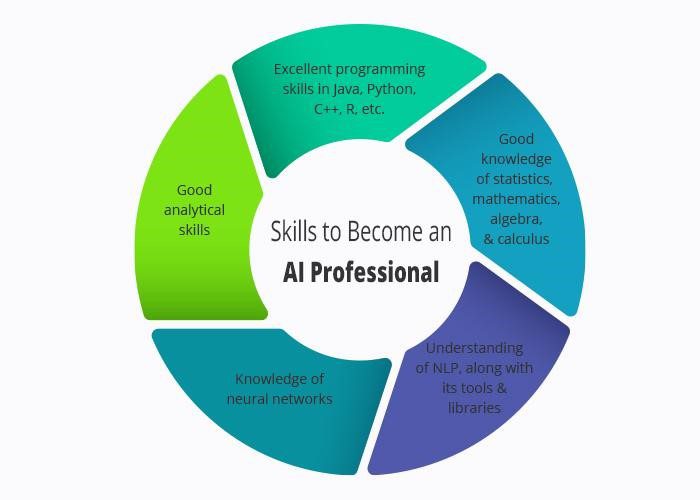 Top 10 In-demand AI Jobs
Artificial Intelligence has an extremely wide scope in terms of jobs. There are numerous job opportunities available in this technology across the world. Following are some of the most popular and in-demand AI jobs:
Machine Learning Engineer
Deep Learning and AI Researcher
AI Architect
Artificial Intelligence Engineer
Data Collection Engineer
Frontend Engineer
NLP Engineer
AI Scientist
Artificial Intelligence Software Engineer
Organizations That Hire AI Professionals
Major leading organizations have started implementing AI in their business enterprises already. However, in order to develop and implement AI in their systems, they need AI experts and professionals. Some of the companies that are hiring AI professionals in order to implement Artificial Intelligence in their organizations include:
IBM
Accenture
Intel
Capgemini
Oracle
Microsoft
EY
Shift Technology
To become a part of these leading industries as an AI professional, you can sign up for an online AI course.
Future of Artificial Intelligence
Artificial Intelligence is one of the most popular technologies today. It has taken over almost every industry such as finance, retail, automotive, and healthcare. Besides, industries like telecommunication and manufacturing have become completely automated with the help of AI. In the near future, many digital marketing jobs will also be automated using Artificial Intelligence.
Use of AI in Finance
In various financial organizations, chatbots, customized client service, and other AI applications have been implemented in the past few years. This has led to an improvement in customer experience and in getting faster responses with respect to financial issues.
As per Forbes, 60 percent of financial firms have improved their customer experience by approximately 47 percent with the implementation of AI. Further, about 45 percent of these firms are investing more than US$5 million in AI today, which is 3 times the initial amount.
Use of AI in Retail
AI acts as a game-changer for numerous retail entrepreneurs. It has major influence on improving productivity, revenue generation, and task automation. With the help of this technology, retailers have the option to implement advanced product search, efficient customer support, etc. and also create robotized stores in order to save a large amount of operational cost.
According to MarketWatch, the implementation of AI in the retail industry was valued at US$658 million in 2018. By the year 2025, it is expected to cross over US$5,723 million.
Use of AI in the Automotive Industry
AI has become a fundamental part of the automotive industry. It offers advanced safety features including driver monitoring and risk assessment using sensors and cameras that analyze drivers' current physical stance. In the future, it may also be used to identify passengers and drivers in order to adjust the car compartments automatically as per the set requirements and reduce the probability of car theft.
AI in the automotive industry will surpass US$12 billion in revenue by the year 2026 as per Global Market Insights. The rate of growth of AI will cross over 35 percent by 2026.
This is just a glimpse of what AI can do and what you can achieve with its help and, in the future, its use will only increase.