5 Ways Data Science Can Help in Marketing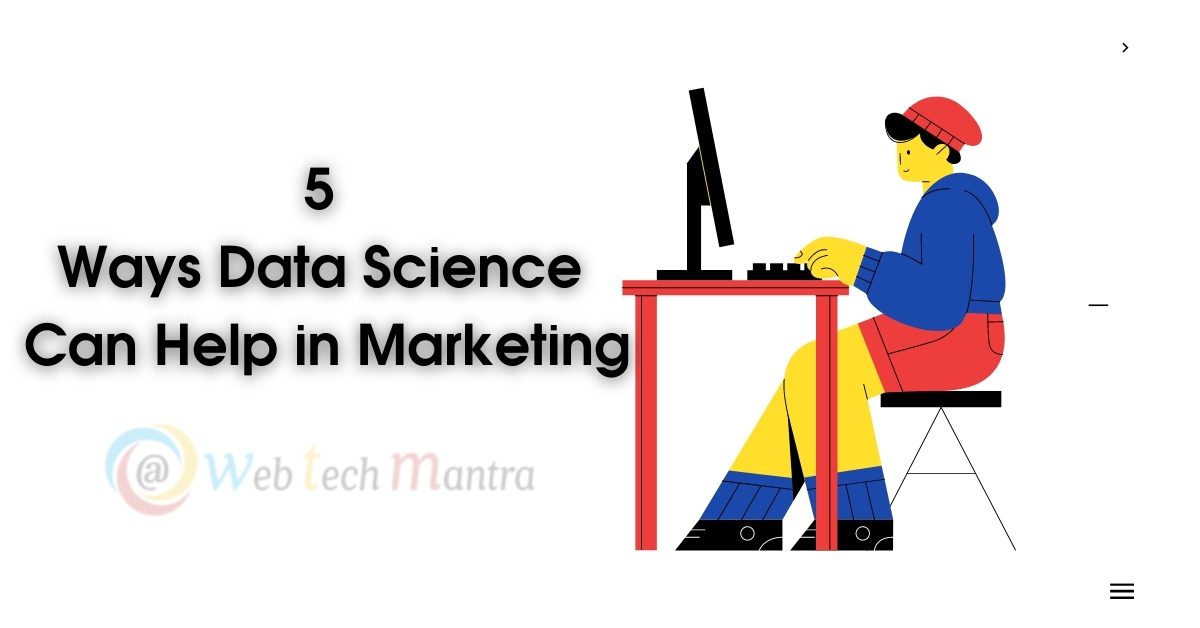 Do you want to know what your customers really think about your products or services? Would you like to find the right product-client match to better promote your brand? Are you curious to find out how to best optimize your budget and marketing channels?
Thank you for reading this post, don't forget to subscribe!
The answers to these questions and more can be answered by data science. When you are a marketer, business owner, or anyone related to the marketing field who wants to maximize data to your advantage, then it would be helpful if you can also take data science training and certification. Being equipped with data science knowledge can greatly help in elevating your marketing efforts and boosting your business.
Data-based Solutions to Marketing Challenges
Technology has come a long way. It has revolutionized how people do business. It allowed different fields to grow in leaps and bounds. Simply put, technology has greatly influenced how people live.
The technological age has also given birth to the World Wide Web. The Web has become a great connector for anything and everything. It's a well-woven network that is instrumental in bridging gaps. It allows communities to exchange communication, ideas, concepts, and many more essential elements of human life. It connects businesses to consumers, providers to subscribers, and marketers to its varied publics.
These newfound technologies also churn out a lot of data. It is estimated that in the year 2020 alone, about 1.7MB of data is created every second. With such a minefield of data available, the need for data scientists has grown. Data science is now fast becoming a popular field, especially in the marketing field. Decoding such a staggering amount of data can be a mammoth task, but one that can produce a gold mine of information for marketers.
Marketing is not just the art of communication. It is also a science of collecting, analyzing, and applying the information to create effective strategies. Data science can play a significant role in making sense of all the information that is coming into the marketing silos.
Here are some of the ways that data science can help you in your marketing efforts:
1. Knowing the Customer
Marketing to the right audience is a fundamental technique that's part of creating effective marketing strategies. By using data science to properly analyze and understand the market demographics, it is possible for marketers to achieve the highest return on investment (ROI).
Moreover, data science may also be used to match the right marketing strategy to the right customer. For example, a data scientist can create a customer lifetime value model that allows you to segment customers according to their behavior. This model can serve a variety of purposes – from sending rewards and offers to clients to applying retention strategies to your current customer database.
2. Choosing the Channel
You can also use data science to identify which channels are more effective in reaching your target market. By creating a time series model, for example, data scientists can analyze, compare, and identify the effect and trajectory of each channel or medium. This way, marketers can spot which mediums are best in reaching a specific audience.
3. Tailoring the Budget
Along with customer and channel identification, a marketing budget can be optimized using data science. A spending model can be created to analyze a marketer's acquisition and spending data for better budget utilization.
For instance, data science can be used to analyze historical advertising spend then to make recommendations on the most cost-effective ways to do ad placements moving forward.
4.  Creating Content
Since data science plays a significant role in customer profiling, it can also be of great help to creating relevant content.
Using information derived from analyzing demographics, psychographics, marketing channels, customer behavior, and other pertinent customer insight, data science can pull the most suitable market data to deliver spot-on content.
For instance, if a lead came in by using a specific keyword, marketers will know how and when to use the appropriate keyword in their content creation efforts.
5. Data for Digital and Social Media
Data science is instrumental in building a solid digital and social media strategy. Aside from providing models that analyze and predict particular customer, channel, or marketing trends, it can also be used for sentiment analysis, real-time interaction marketing, customer relationship management, and other customer-centric efforts.
Social media, for instance, can make use of data science by adopting data-driven influencer marketing and cluster analysis, and identifying customer preferences without even directly asking them. This happens through the collation of facts and figures that, in turn, can translate to insightful nuggets of information used in content creation, social media interaction and management, and communication strategies.
Similarly, digital marketing can make use of data science by also pooling and codifying information. The information culled from the scientific sifting of data can then be processed to aid in streamlining the decision-making process, accelerating planning campaigns, optimizing budget and marketing channels, and strategizing for more tailored customer-centric efforts.
Data Science Delivers
Facts and figures are part of the building blocks of marketing. This data derived from various sources can contribute to creating effective marketing strategies that earn high ROI and brand value. If you want to make sense of the marketing data that you have and gain a better understanding of the factors in play, consider learning more about data science.