How to Become a Data Scientist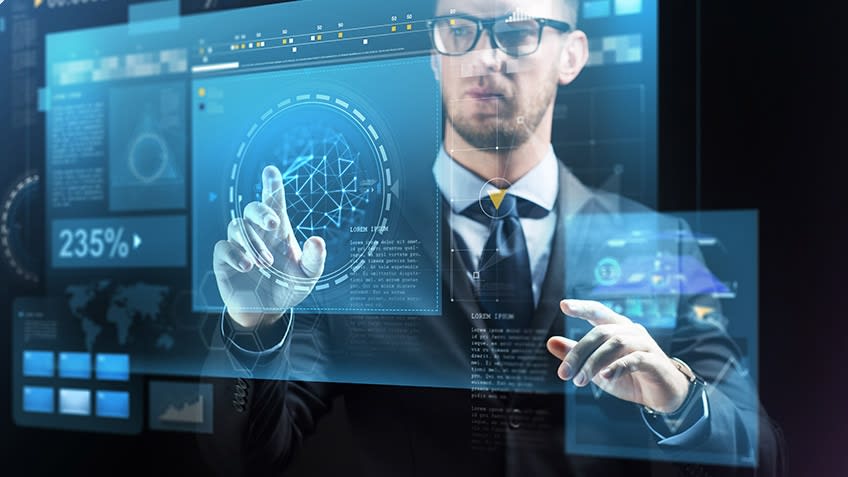 Data Scientist
One of the top-rated careers in the United States, the United Kingdom and other areas of Data Science and Scientist in recent years. Since the concept is new. So you can expect vacancies in multinational companies that are going to kick start your career as a data scientist. Lined up with endless job opportunities, it even offers job satisfaction, and earning handsomely. That is why every third individual has started to takes up this career, and data science courses are helping them gain the necessary skills. The work of a data scientist is not only interesting but also lucky in the modern world. Companies have started to the internet of technology and make the best use of big data, to get data stored in an organized manner at the same time with precision.
Thank you for reading this post, don't forget to subscribe!
Recently. An Indian Magazine named " analytics India magazine" has gone on to say that there would be seven times more job opportunities for data scientists. Data scientists perform innumerable functions like researching across then trends in business across the number of data sources. Once this is done, the data scientists store the data and analyze it.
To make their job simpler, data scientists use processes like an aggregation of data, carrying out statistical analysis and carry out data mining by using customer designed analytical based software systems. If you are good at mathematical calculations and want to pursue your career in data processing, then it is the right career option for you. Data scientists make the best use of software engineering tools and techniques.
Who is a data scientist :
The data scientists investigate to search for preferred data points through complex calculations across statistics and algorithms and easily process huge amounts of data. The algorithms identify numbers presented in the form of a digital form and the preferred patterns based on past preferences and send recommendations for users from which they can easily work on as service. If you can work with others, and instantly generate codes and interpret them to store bulk data in companies like glass door or Indeed.com, then you ought to as a successful data scientist. Above all, you need to be as creative Python, SLQ, machine learning techniques and other tools required. Data scientists acknowledge computer programming like at the same time, you need to be prepared to experience any kind of data as the overall concept is based on emerging facts and figures. Two important skills that you will be trained to acquaint yourself with our Exploratory analysis and business intelligence in your business matters. You also need to imbibe skills like system understanding, forecasting and alerting to automatically connect business with business systems and make it competitive.
Educational qualifications to be a data scientist:
Should have a minimum of stakeholders in information technology or computer applications, and be comfortable with mathematics and statistics
We need to be aware of algorithms like-NN, Naive Bayes, SVM, and decision forest. There are also toolkits like Weka, Matlab, and visualization tools like GGplot. Many companies have started to develop their business systems by using MongoDB, H-base and other NoSQL databases.
Preferably from the data management field
Eligible if the candidate has experience in Physics, social science, applied mathematics or economics.
Candidates who possess knowledge about decision tree learning, working with neural networks, regression, and coding like C, C++ is better preferred for this job.
Candidates should also possess a standard amount of communication skills with based ideas to work with data visualization tools. Some of the best data visualization tools used recently by top-rated companies are periscope, D3 to name a few.
Job responsibilities and skills utilized  in wide applications
Recently, Data Scientists are needed in manufacturing sectors, transport and tourism sectors, hospitality and retail sectors. Multinational companies like Tesla, Hilton, Marriott, and others have already started to research more upon the advantaged of having data scientists. You need to collaborate smoothly with all stakeholders of the organization you are working for. By constant research and discussions. You need to search for new data sources i.e. audio, video, or images and databases that will help in generating marketing ideas. It should then be transformed into statistical and algorithmic patterns. If you are smarter enough, add up models that can identify how your customers would like, or how much revenue your business would earn. Data scientists act to fulfill the bridge between job responsibility of mathematicians and computer scientists at the same time. data scientists needed to optimize classifiers and state of the art measures. At the same time. This huge lot of data can be shared with third parties if ever required without hampering the integrity of data. One key feature of scientists is to use ad-hoc analysis and detect all possible causes of an anomaly if any.
Salary range
To start with, you may expect an average salary is $100,000 per annum. The craze for data scientists is expected to increase by 19-20 % by 2026. Depending upon the company you get recruited in, the salary range might even scale higher. If you are efficient enough, your management might output in additional responsibility like software development, administering a database or as an information security analyst. Efficient data scientists know best to determine the quality of adopting the A/B testing framework and making the Best utilization of big data. Data analysts are skilled for speedy internet applications while analyzing and coding. Therefore they will create "value" out of every data they acquire.
How to work
You have to recognize all unstructured data and interpret them inappropriate forms
You have to keep experimenting on Programming Languages to it your organizational needs
Be sure to adopt data-driven the techniques for your firm
Interact more with your colleagues and work collaboratively
Acquaint yourself with the latest analytical techniques like machine learning, text analytics, and deep learning.
To summarize:
Data scientists are the need of the hour. It is a wonderful career option for every one of us. Get training from a specialist and set your career in this field.