What apps can help to revolutionize education?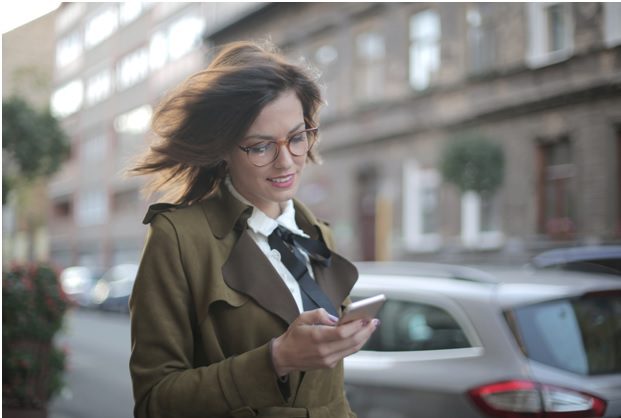 Sometimes distractions and especially from smartphones during classwork education, can be annoying. However, tablets and smartphones are a greater option despite the downfalls that come with them. Many advantages come with the use of mobile phones in learning. Right from the engagement of students to enhancing learning opportunities, the education sector has been enhanced with the introduction of these devices.  But then, there is the software part of it.
Thank you for reading this post, don't forget to subscribe!
The applications, such as AssignmentGeek, allow instructors, learners, and even parents to fully exploit what technology can provide in the education sector, thanks to the technological innovations that occur day and night.
Remind
Education can be explored far much beyond a classroom environment. Therefore, external help past usual study hours is critical for the progress of a learner. It will always improve the learner's performance, provided the learner is focused on education. This is why developers thought of coming up with an app such as Remind. With this specialized mobile application, educators can easily maintain a communication link between parents and students beyond the classroom. Furthermore, the app allows the posting of announcements, scheduling discussions, among many other features.
Most importantly, the app's ability to translate messages to not less than 70 languages is a big plus for its users. This means that the language barrier is addressed partly. You can get the application from iTunes or Google Play.
Slack
Slack has seen many businesses expand. It's a powerful application of the 21st century whose premium version has helped companies and large organizations organize projects, among other essential activities. The app can be used in an educational environment, as well. In education, Slack can be vital in connecting lecturers and their immediate leaners in a serene virtual learning environment. Furthermore, different learning parties can get in touch with each other past the usual learning hours. The app serves the education sector in some of the stated ways, and there are even more and more. Get it right from Google Play or iTunes.
Kahoot
It's another powerful mobile application that can take the education sector to another angle if well used. Kahoot is a video game app that is essential for turning boring learning sessions into engaging and active ones. This excellent app allows teachers to prepare questions and their corresponding answers, create a fan game with a browser. So, students can download the application and take part in a buzzer.
Seesaw
Student progress report is essential in determining a learner's performance. Therefore, Seesaw is geared towards making matters even easier. This application supports the creation of a student portfolio where parents can keep track of their children's success. Also, the app enables teachers to provide parents with reports depicting their student's education strongholds and weak points. When teachers and parents understand all these, it easier to determine how and where to help the student. The result is an achievement of success. You can download Seesaw from Google Play, Amazon, or iTunes. It is free and also has in-app purchases.
Additio
Sometimes a vast number of attendance files and grading sheets on yourself can be boring and tedious. But everything is already made easier thanks to the development of Additio. This application provides a digital alternative for registering student attendance, grades, and even arranging of notes, among other activities. Generally, the app is geared towards reducing the tedious tasks of handling student records manually. Get the latest version from Google Play or iTunes.
Google Classroom
It's arguably true that Google is putting in much effort into fostering the education sector. Therefore, from all its efforts, we've seen several applications and software developed to aid in the education sector.  Google Classroom is just part of the applications. With Google Classroom, you can do many activities easily. For instance, you can keep learning materials on Google Drive; you can engage learners in topical discussions, among many other essential roles. Get yourself a free version from Google Play or iTunes
Conclusion
There are many other apps essential for revolutionizing the education sector. The above mentioned are just but some of them. Ensure to utilize them effectively, and you will, in turn, acquire the best fruits out of them.
[NOTE: We welcome authors/bloggers to contribute articles on Webtechmantra related to Education Write for us at guestpost@webtechmantra.com]