5 Biggest Mistakes When Hiring an App Developer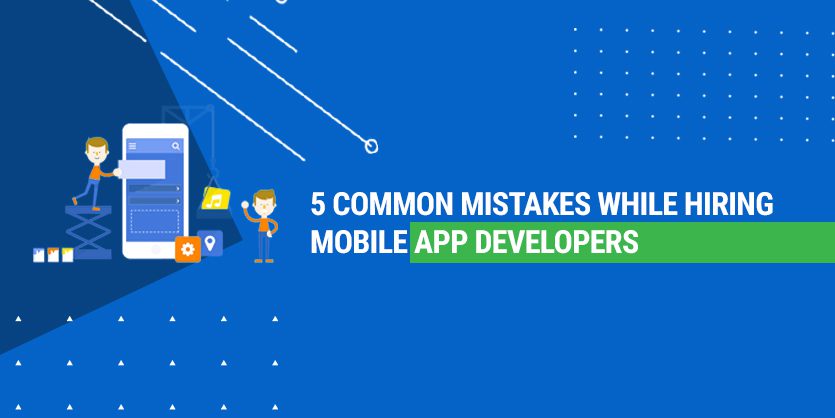 Today, we will be discussing the five biggest mistakes that people make when it comes to working with an app development company. Some of these mistakes could end up costing a business the future of its app. Therefore, if you're planning to engage an app developer and want to save yourself from wasting thousands of dollars, keep reading so you don't make the same mistakes.
Thank you for reading this post, don't forget to subscribe!
Choosing an App Developer that does not understand you and your business goals
This is a very common mistake that is made simply because it might be their first time engaging an app developer. So, they don't know how to differentiate the good ones from the bad ones. The truth is, there are a lot of developers or companies out there that don't care about your business or your goals. All they want to do is get the project from you, get the job done, and get paid. So, the next time you meet an app development company that all they want to do is get your project and be done with it, avoid them.
Also know about: 6 Dumbest Mistakes Smart People Make When Hiring A Web Designer.
Price Over Quality
Businesses always want to keep their budget low to have a higher profit or return. Therefore, they tend to go with companies or vendors that can provide the same services at a lower price. However, when companies do this, they are embarking on a journey that might cost them more than they are saving. Remember, that a broken app that only costs you $20,000 is expensive because you wasted your investment in an app that doesn't work or meet your requirements. On the other hand, a quality app that drives real business value and grows a company could be worth millions of dollars.
Read Also: Web Design vs. Web Development
Work with a Developer that Over Promises
First, it's essential to understand that mobile app development is a complex process. It involves multiple stages, including requirement gathering, design development, and testing. These stages will need designers, developers, testers, and the client to be on the same page to deliver the app promised. A common ploy that you may see a lot is developers over-promising to clients that don't understand software or mobile app development to win the work upfront.
The two most common ways are the price too cheap, and they say yes to all the features you're requesting. If an app developer promises to deliver your project within a short time, and it sounds too promising, then it probably is. They could also say yes to all the features you need, but if you don't have a strict review and testing process in place, the end product might not be anything that you expected and get the more information from website design and development agency.
Another issue with over-promising is slow turnaround time. So, communication will be fast at the beginning of the engagement, but then everything starts to slow down. As a result, new features aren't delivered on time, and bugs will take a longer time to get fixed.
Read Also: Cost to hire ReactJS Development Company
They Don't Focus on Building a World-Class App
What do apps that we use every day, such as Spotify, Facebook, and Instagram have in common? All of these apps provide a great user experience with a modern interface. User experience plays an integral role in your mobile app development. If you're ignoring the UI and UX, you're setting yourself up for failure. The average app on the market uses 78% of its users after the first three days because most of them don't provide their users with a good experience while using the app. Make sure you put the right amount of time, effort, and money into your UI and UX design.
Details of  UI UX design studio
The Company Doesn't focus on Building a Lean App Product
You might be asking, "what is a lean product"? Lean product means you build a product with only key features that solve a problem for your users. By creating a lean product, you will reduce your costs while creating a larger impact. You also won't need to build bloated software that your users might not think about or like.
There are some clients out there that want it all. They will have a bunch of ideas that they think could be beneficial for their users. However, the problem is, they never ask or interview their potential users beforehand.
In Conclusion
The purpose of this blog is to make sure that you're aware of these common mistakes, so avoid them on your next mobile app development project. If you're still thinking about getting a mobile app created and still unsure about a company, reach out to the professionals at Ecodelogic. Our dedicated developers will be transparent with you and make sure all your needs are met through our mobile software development services.