Cost to hire ReactJS Development Company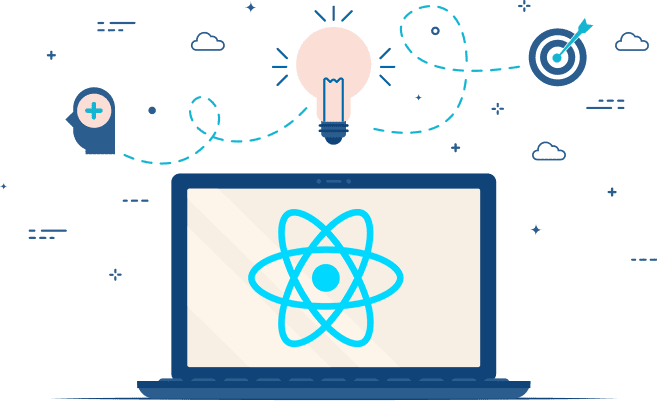 Hello, my dear readers! As you can understand from the topic of the article today we will talk about money, or rather how much the services of ReactJS development company. Do you know what the price depends on? And how not to make a mistake and choose the right company? Well, take a look below, we'll talk about all this.
Thank you for reading this post, don't forget to subscribe!
Have you ever heard of React? React is a library built on JavaScript to create dynamic user interfaces. It has existed since 2011 and has since won fans around the world. Since there are many programmers who work with it, the price of their services also varies enough, but more on that later.
In general, React is very advanced in terms of its own development and mechanism of operation. As an example of this statement, I can say that React uses reusable components, and a developer who has created the code, can reuse it. Of course, not the whole code, but some part of it, or rework certain points for another project. This is very convenient because it saves time for creating new projects.
React also has its own debugging tools. So the programmer can easily make changes to improve product performance directly in the browser.
All code is written using JSX or JavaScript. This is because it is the most convenient way to write code in a simple and convenient way. In general, React stands for comfort and ease in everything related to work, so it is not surprising that it chose JavaScript.
Did you know that React uses components? Here, look, imagine a huge code on which you worked very much time and invested a lot of effort. And looking at it, you noticed a number of mistakes. Instead of reworking all the code at once, React allows you to delete it on independent components and work with them. This is very convenient for editing and working with large code.
Lastly, you know that ReactJS is an open source library, so all independent developers have the opportunity to offer their functions to improve the library.
Let's now talk about the pros and cons of hiring a ReactJS development company.
In general, working in any company that specializes in web development is a big plus. You surround yourself with people who can be called professionals. The company always has a team working together on the project, each on their own task, and in the end the client receives a product that many people have worked on. I repeat, this is a very cool experience, because you pump your professional and soft skills.
And now let's swallow it on the part of the customer. Using the company's services, you get access to a professional team that does not exactly set up and make a quality product. Why am I talking about this so confidently? Because of the professionalism of the company's employees is its face. All employees are seriously selected and only those who have really proven themselves worthy to get the job.
To ensure the professionalism and quality of the company, you as a customer can view the company's achievements and awards at G2 Crowd and Clutch. In addition, there you will find reviews from live customers who have experience working with a company. The site is an honest fart to its readers, so there you will find both positive and negative reviews.
Then read about the idea of ​​the company, what it worked with, what projects it released. So you compare and understand whether the company's experience fits your project.
But my most important piece of advice is to call the company itself and discuss your project. Talk about technical issues, design, and the team that will work on the project. Live communication (TV or video calls are also taken into account) will tell a lot about the company. Then you will know for sure if this is what you need.
A professional team that will 100% perform the tasks.
A clear deadline and the ability to track the process of creating a product from the first to the last minutes.
Legal protection of work, everything is regulated by law.
And are there any disadvantages? For each plus there is a minus (so everywhere).
After the project is completed, there is no support from the development team.
You should provide all your company's documentation to developers for good work.
Sometimes you will be in line for the project, because there are a lot of customers in the development company.
In general, the cost of hiring a developer is influenced by several factors. They apply to programmers around the world, so they can be attributed to absolutely everyone.
The first and perhaps one of the decisive factors is the country of development. In different countries, different living standards. No one in the UK will work for $ 14 an hour, while in India for the same amount you can choose from a very large number of programmers.
Time allocated for development. Yes, it also affects the prices of the developer's services.
Project size. The larger the project, the more the price for its implementation. This is logical, because you hire a group of developers who during the time working on one of your projects could do for example 2 and earn more, so they can raise wages so as not to go into the red.
Concomitant complications can also vary in price. Some riches from the client that require some effort and time can be assessed separately, as they are not included in the price of standard work.
So how much does it cost to hire a team of ReactJS development company?
So that you don't get scared for a start, I suggest you go to any site for hiring the same freelancers now and look to get acquainted with the prices. I do not know who will read this article, but to people from the CIS countries the prices may seem really high, and to some from the countries of Europe quite normal and accessible.
So, having done research on many sites and drawn parallels between them, you can see the overall picture of prices for the services of ReactJS development company.
I propose to consider the country and the average price per hour of the company that is there. So, the US is the leader on our list, $ 57 is an hour to hire ReactJS development company. Canada is only $ 1 behind and ranks an honorable second with a price of $ 56. Yes, it is quite a high price, but again, for which country and looking at the financial capabilities of the customer. Our bronze is occupied by Great Britain, with a price of 36 dollars for 1 hour of work of the development team.
Fourth place goes to the Netherlands. For just $ 31, React is yours. Compared with the first two countries, you see that the price has dropped by $ 25, which is really a lot. As I said, all this depends on the standard of living and needs of a certain country. But are you ready to hear how much the services of the React team in Ukraine cost? $ 14 per hour. And now look again at the price in the United States. Yes, in Ukraine the price is 3 times lower. And developers work there no worse than in the US or Canada. Yes, we are talking about the standard of living again. Who you hire is up to you.
You see how prices vary in different countries. But if you decide to hire a company in the US because you do not believe that for a lower price you will get a quality product, you are wrong. Also, if you want to pay the minimum and get the maximum, it is unlikely you will succeed.
I have shown you general company statistics. But are you familiar with their work? Alternatively, the price for the services may suit you, but you don't like their work, the developers and the company itself. Of course, price is one of the criteria for choosing a company, but not the most important. Review their experience, skills, communicate with the team and only then choose whom to hire.
Conclusion
So, summarizing everything written, we can say that hiring a company of ReactJS developers is the right choice. By choosing them, you will get a good team with a lot of knowledge and resources to create a good product.
But the company from which country and how much to pay them is your personal choice. I wrote the average prices and I hope you adequately understand what and why. I hope you will find those who you need and will suit all the selection parameters.