XNSPY App for Secret Monitoring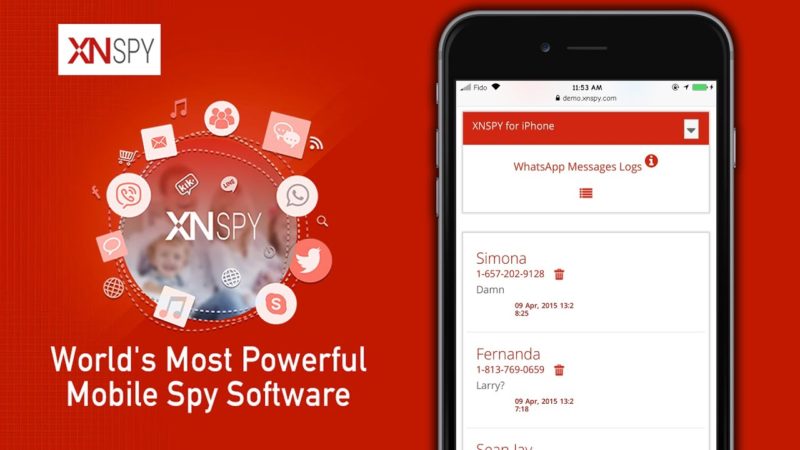 XNSPY app for secret monitoring is making its wings deep into others devices to monitor them and get all the reports back to the owner, this is a secret app to monitor you beloved, children and employees to know is everything going on the right track and monitor their each and every action in their device and trace out how well everything is dealing with them.
Thank you for reading this post, don't forget to subscribe!
xnspy is a perfect spy app to monitor and here we need to pay as per the given package on xnspy website.so let's get keen into its uses that can really help the owner who monitors.
Monitoring kids activates:
As we all know that social media is making its trend of interaction with strangers and many other people around the world, so as our kids are having more accessibility into the public and having out their conversations with unknown people can be having more probability to protect from many exploitations and addictions, so by monitoring their day to day activities, we can clearly have a note on what's happening in their lives and the changes that are taking place from their devices.
Keep an eye on your employee:
Today the world is far smarter than our expectations and trusts and so we need to have our spy eye on how far our given work/ task is being responsibly handling by our employee,  and we are paying them for all their working hours along with hikes and so some of them were just making themselves more comfortable by skipping their duties and wasting the invested time of working hours by just simply hanging with their phone call and social media activates by wasting, so most of the companies are being more particular about monitoring their employees for safeguarding their business confidential data from the hands of exploitations.
What can XNSPY do?
This can be as straight as the question, the device complete information can be in xnspy hands by just 24 to 48 hours of gap after installation, the owner can remotely monitor all the activities of the device that were under its target. Like tracking the calls, messages and social media activate and conversations can be completely monitored by the owner.
There are some additional advantages like setting alerts to owner phone or email address about a particular activity like making a call to a particular number, starting a conversation to a particular person in social media, and every than being set like an alert to indicate.
Location tracking can also be possible with this so that we can easily track our kids and beloved to protect them from not getting into a bad neighborhood and also xnspy can track the drivers to monitor their all activities done correctly.
How to download XNSPY?
This can be very simple by just going into the xnspy website and there we can select any of the plans available in the subscription and we need to pay like just USD 4.99 per month and get many more features added.
And hereafter payment we will get some simple and easy guidelines to follow and in just like 24 to 48 hours we can get complete access into our dashboard as this is the minimum to maximum time to collect data from other mobile and display into our dashboard.