What is SD-WAN, how does it work, and why do you need it?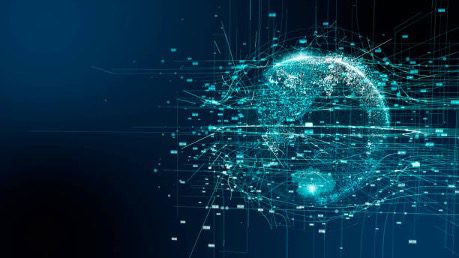 The digital world's businesses require a reliable internet environment in order to run their operations more effortlessly and without hindrances. That's why software-defined wide-area networks, also referred to as SD-WAN, have piqued people's curiosity. 
Thank you for reading this post, don't forget to subscribe!
Many people are interested in what this could mean for their company, but many were hesitant to explore it. Even while it has shown a lot of promise, network virtualization, particularly WAN that is defined by software, still has a lot of doubters.
But the world wide web is an ever-growing entity. As this fast-paced environment continues to develop, new organizations and businesses with solid cloud operation software software-defined wide-area networks can be a huge asset.
Software-defined wide-area networks assist organizations in managing and running their operations without being continuously concerned about what the internet's expansion may bring. This article serves as an introduction to SD-WAN and the benefits it can provide to your company.
In a Nutshell:
The abbreviation stands for software-defined wide area network (SD-WAN) or networking, whatever you like. A wide area network, or WAN, is a link connecting LANs aka local area networks separated by less than five kilometers to over thousands of kilometers.
With the word "software-defined" thrown into the equation, the existing WAN may be swiftly modified to changes in the system. It's possible because the WAN is now controlled and configured with programming.
How Does It Work?
Software-defined WAN can be used in a variety of ways. You can utilize a software-defined wide area network for multi-transport, centralized control, dynamic path selection, multi-connection, policy-based management, or service chaining.
Software-defined WAN, in general, is quite adaptive to changes, so you can rest confident that this system of WAN will handle your business challenges with ease.
The Advantages of Software-Defined WAN:
As previously established, WAN, which is software-defined, may solve a variety of issues while also allowing you to optimize finances better than ever before.
In a competitive environment, it has been shown to be a better option for multi-protocol label switching (MPLS), as it is a viable form of cloud-based solutions in most, if not all, scenarios. Furthermore, it has no geographic limitations and is substantially less expensive than MPLS, resulting in more significant savings for company owners.
It's also compatible with broadband internet, making it a viable alternative to MPLS. As a result, many businesses today use a hybrid of software-defined WAN with broadband internet to complete all necessary operations for the company's efficient operation.
Role of SD-WAN in Complex Organizational Setups:
WAN defined by software is straightforward and easy to handle, preferable to MPLS. MPLS would become a complex technical operation in an already complex organization. It simplifies management for companies that want to make sure their cloud communication is at its best.
It also assists IT in reaching the top of the administrative hierarchy, providing them more time and bandwidth to move and adapt to the business's growing needs. It is hugely beneficial to firms that are constantly evolving and inventing.
Summing Up:
Assume you're thinking about shifting your entire company to the cloud or implementing cloud networking into your company in any form. In that case, you can try out a software-defined wide area network to see if it's the right one for you.