Best practises for managing business finances effectively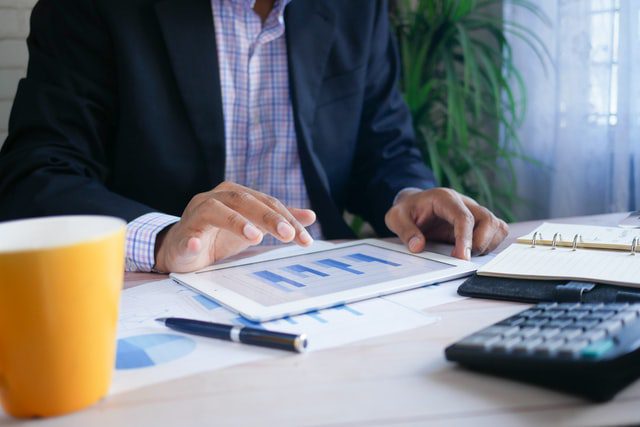 There are many aspects that go into running a business, from having a clear vision of what you want to achieve and knowing what strategies you need to employ to get there to developing a well-functioning team, being perseverant, staying motivated, and motivating the ones around you. But being a successful entrepreneur also relies heavily on knowing your way around numbers and having good financial management skills.
Thank you for reading this post, don't forget to subscribe!
Unfortunately, accounting and bookkeeping are not the most exciting aspects of running a business and if money management has never been your strong suit, or if you're new to the world of entrepreneurship, you might find it difficult to keep your business finances in check. The truth is that for most business owners, financial management is a dull and time-consuming task that they'd gladly avoid if they could.
But since monitoring your finances is a big part of building and maintaining a strong business and there's no way to go around it, here are some best practises to consider if you want to make these tasks less taxing and ensure the long-term financial success of your company.
Start with a budget
If you want to have good control of your finances, you have to know exactly how much money is coming in and out of your business, and for that, you need to create a business budget. In order to create a business budget, you'll have to make a list of all your incomes, regardless of their source, and a list with all your expenses, be it office costs, payroll, taxes, and so on.
Having these numbers in front of you gives you a bird's eye view of your business finances. You'll be able to track your revenue, expenses, and cash flow, avoid overspending and see if you're on the right track to achieve your goals. A well-devised budget will also help you make forecasts, set short and long-term goals for your business, and make more informed financial decisions. Keep in mind that creating a proper budget might require a bit of experimenting, as you might not get it right the first time. You'll have to be flexible and make adjustments as you go until you can find the right balance.
Review financials as often as possible
Reviewing your business finances is not a one-time task. It's something you should do on a regular basis, no matter how unappealing this might seem to you. Waiting until the end of the year to look at business figures can put a lot of pressure on your shoulders, as you'll have to deal with an overwhelming amount of work, leaving you with no time to fix errors.
So, the best approach is to review financials as often as possible – at least once a month. In the beginning, you'll most likely find it difficult and tedious to put all these numbers together. But as you keep reviewing them regularly, you'll start getting the hang of it and you'll notice that not only you'll be able to do it faster and with greater ease, but you'll actually enjoy seeing how much these insights can help you in making smarter decisions and driving business growth.
Use accounting software
It's vital to keep your books up to date, but it's just as important to know what methods to employ to achieve this. There are two different ways to go about bookkeeping: you can either use the traditional pen and paper method and do all the work manually, or you can embrace the more modern route and use accounting software to keep track of all your transactions.
If you want to save time and money and avoid human errors, accounting software is obviously the better option. But keep in mind that since each business is unique and has its own specific requirements, you'll have to review several tools and software until you can find the ones that are right for you.
Get help from a financial advisor
Sometimes, even with all your financial knowledge and skills, it can still be very difficult to manage your business finances. When you feel like you can't handle all the workload on your own because your business expanded or if you think there are certain financial management tasks that go beyond your capabilities, getting help from a financial advisor can provide the solution to your problems.
A financial advisor can offer the guidance you need, so you won't have to struggle to understand concepts or strategies by yourself. These professionals can also point out the things that you might be missing in your financial strategy, so you can advance your financial knowledge and overcome the obstacles you're facing.
Stay on top of your payroll
If your business has employees, as most companies do, you'll also have to stay on top of your payroll to make sure all your staff members receive their wages correctly and on time. That might not be such a big issue if you only have a few employees, but the more workers you have, the more difficult it gets to manage your payroll.
You can handle the payroll process yourself by using payroll software and learning how to work with it, or you can hire a team member that specialises in financials and delegate all payroll-related tasks to them.
Look into the future
Proper management of business finances is not limited to what's happening in your company at the moment. You also have to think about what's going to happen in the future so you can grow your business and get ready for the challenges that lie ahead.
This is where financial forecasting steps in to help you gain insights from your past financial performance and your current financial situation to make predictions about the future of your company. This will make it easier for you to set and meet your business goals.