7 Ways To Spruce Up Your Home With An Outdoor Bench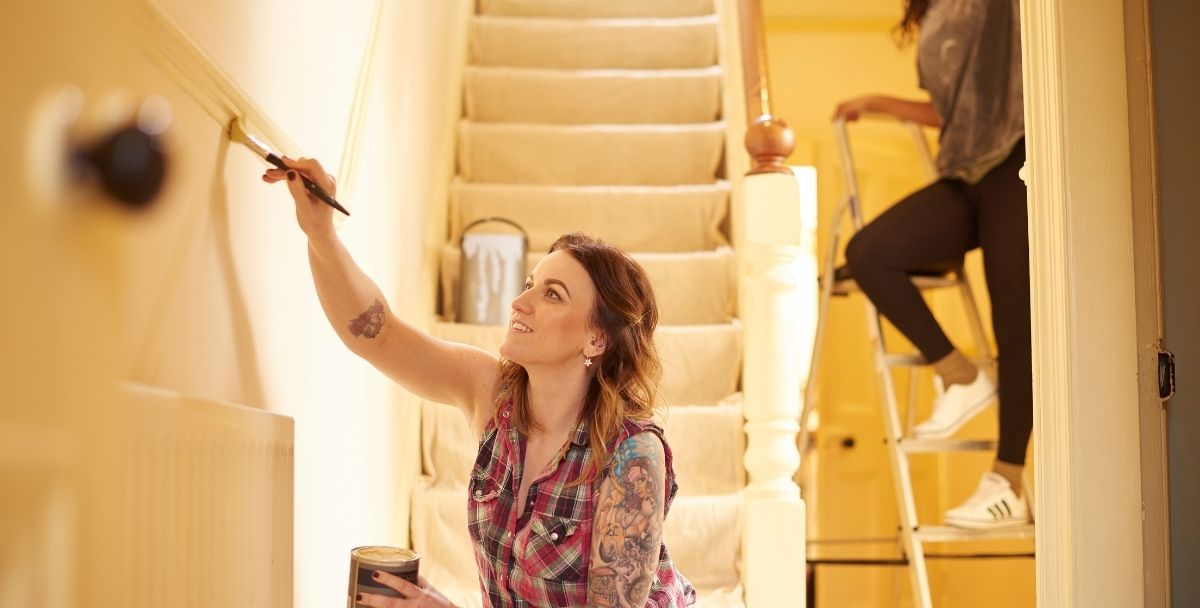 Everyone became interested in designing and revamping their home during this pandemic. We were given a marvelous amount of time to see and check what needs to be added or redesign in our home. The joy people experience in designing their interiors, especially these days where we spend most of our time at home, has helped them a lot both mentally and physically. Whether it is a big or small change in your house interiors, you can't deny its positive effect on your mood and feelings. The most important thing is the comfort and happiness that you feel every time you are in what you call home. 
Thank you for reading this post, don't forget to subscribe!
And while it's fun to revamp our living rooms and bedrooms, it's also nice to give our patio and garden an aesthetic makeover. We can start by picking out not only a pretty piece of furniture but also a functional one. An outdoor cushion storage bench, for instance, would be a great start. You can use it as a chair and a storage box in one without occupying too much space in your outdoor haven. Below, we rounded up some ways on how such a bench can spruce up your home. 
1. Add a welcoming vibe to your patio with an eye-candy outdoor bench.
Adding an outdoor cushion storage bench in your entryway, passage or patio will give out a warm vibe in your house. You may consider the Home Furniture Windham Patio Storage Bench if you want a versatile makeover for your outdoor interiors. Its beautiful and classic design will greatly complement any outdoor furniture that you have. It features three compartments wherein you can store your things and keep out the mess that you have outdoors. You can also enjoy its soft cushion that can accommodate comfortable seats for two. 
2 Let your outdoor space speak volumes of elegance with a dark-brown finish bench.
Placing the Baxton Studio Macklin Modern Shoe Storage Bench in your patio will be the perfect choice if you want an elegant finish in your outdoor interiors. The dark brown polish of the storage bench will give a classic and stylish atmosphere to your entire home. It also features elegant brown faux leather that adds in the sophisticated aesthetics that easily blends in with your outdoor decoration. In addition to that, it has a lot of storage spaces to keep your things. 
3. Turn your bench into classy shoe storage at the entryway. 
Giving a small change like adding an outdoor storage bench to your home will give a classy touch to your outdoor aesthetics. Adding the elegant and sophisticated Ameriwood Home Penelope entryway storage bench will work in your entryway, patio, and any place in your outdoor space. This furniture is very useful as it has a large and comfortable cushion that can hold important belongings like toys, purses, blankets, books, and slippers. What makes it more enticing is its espresso brown finishes that will surely beautify your outdoor aesthetics. 
4. Keep a homey look and feel to your patio with an ottoman storage box.
The simple and minimalist design of the Haotian Faux Leather Storage Ottoman Folding Storage Bench will give a homey feel to your patio, halls, and entryway. Its beautiful white finish will blend into any design that you have outdoors. It is made of sturdy wood that cannot be destroyed by any pest. It also features two drawers and two cubes wherein you can put your books, bags, shoes, and any household items that can fit in. Aside from the roomy storage, it boasts of its gray cushion that offers two comfortable seats. 
5. Beautify your garden with a rustic-type multipurpose bench.
Another outdoor bench that can add spice to your outdoor space is the IWELL Rustic Storage Bench. This bench is a great option if you want to beautify your garden, entryway, and living room. Its natural and rustic style will add balance to your outdoor interiors. The outdoor bench features 3 cubes that can handle different everyday items like shoes, bags, and books. In addition to that, the concealed storage makes it easier to access your items and helped out in getting rid of all the clutter that you have. 
6. Make you home guest-friendly with some cushion storage benches. 
You will surely be mesmerized by this high-quality and classy Benjara Brown Wooden Storage Bench. It is made of sturdy wood that can withstand termite damage. The traditional style bench has three big open shelves that can store your things. Its versatility gives us a choice to use it as storage, chair, or even a decoration. The padded white seat is very comfortable and can accommodate two persons. It's the perfect furniture that will enhance the beauty of your patio, passageway, and entryway. 
7. Use a versatile storage bench with glazed finish to give your home a vintage look. 
This multifunction storage will keep your miscellaneous items clean and in order. The Simpli Home Connaught Wide Storage Bench is beautiful furniture that you can use in the hallway, living room, or family room. Whether it will be placed outdoors or indoors, it will fit perfectly with your home decorations. It has a chestnut brown finish with a premium lacquer coating that gives a vintage style to your home. In addition to that, it has three big storage compartments wherein you can store your household items.
Final Thoughts
It has been a long year for all of us just staying at home and keeping up with this pandemic. It has taught us a lot of things like seeing the importance of our home and maintaining its cleanliness and beauty. It's nice to have a good looking home by redesigning and revamping the furniture. It's also important to choose and invest in multi-function furniture wherein you can save space and at the same time a good decoration to your home. You may also use this time at home to expand your knowledge about home improvement by taking up an interior design course. You may take a look at instead of buying separate storage boxes and benches, families should consider buying an outdoor cushion storage bench.