10 Unique and Attractive Closet Storage for Any Home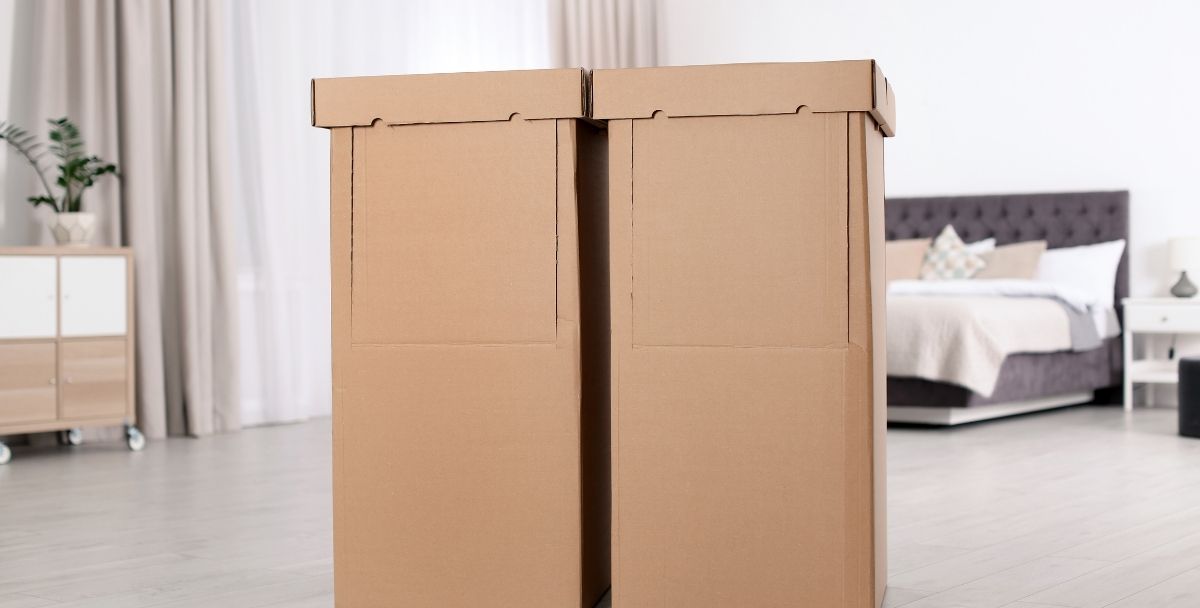 Do you have a limited amount of storage space, and is there no more room in all of your artistic and scientific hideouts? Well, don't worry because we have the perfect answer for that thing. With the following storage closets and cabinets, you may add multipurpose storage as well as a stylish accent to your home. Aside from that, you can use these great pieces of furniture to keep your critical paperwork, cosmetics, or undergarments organized, safe, and secure. The storage cabinet is also a practical method to arrange books, personal things, and necessities in any living room or home office, aside from your typical casual dress, tuxedo or suits, or t-shirts.
Thank you for reading this post, don't forget to subscribe!
This grey storage closet measures 26.77″ L x 14.96″ W x 67.32″ H. The long-lasting polypropylene resin construction is simple to care for and will not peel, dent, or rust. It includes four adjustable shelves that may be customized to meet a range of storage needs, with a load capacity of 44 pounds per shelf. Its tiny size makes it perfect for usage in regions with little space, since it protects against dust, trash, and the weather. The sturdy standalone mountable layout is ideal for storing bulky objects and is simple to assemble by one person.
ClosetMaid Modular Storage Shelving
This item is both stylish and functional. This shelving unit is great for your bedroom, living room, or office area because it has two adjustable shelves, elegant trim, and full backing. Merge this piece with additional stacked units or with attachments such as door kits and closet rods to easily construct the organization structure of your desires.
Martha Stewart & California Closets® Closet System
Increase the hanging space in your closet with Martha Stewart's exclusive wall-mounted daily system™, great for coats, formalwear, suits, and dresses. Martha Stewart and California Closets® have carefully analyzed every architectural feature in order to maximize and emphasize space, culminating in a premium storage solution that is both elegant and functional.
It has 48″ of hanging space for coats, shirts, skirts, and slacks, as well as 8 large shelves for folded items and belongings, and it is equipped with double-hanging rods. The strong, modular solution attaches at only three spots on the wall, making installation a breeze. Furthermore, our patented hidden track system enables you to simply add new components or alter shelf heights while leaving no apparent holes.
Dotted Line Closet System Reach-In Sets
Even if you have 48″ or 96″ of wall space, this flexible closet system is an excellent way to arrange your room. This spotless and conventional design is constructed from laminated and lacquered in a neutral tint that will fit in with numerous color schemes while allowing your clothes to stand out. To store your apparel and accessories, this model contains four drawers, three center shelves, and four closet rods.
Latitude Run Eymen Closet System Reach-In Sets
The wardrobe cabinet can be utilized in conjunction with other pieces from the collection or as a stand-alone item, and it may be placed anywhere in the home. The hanging rails are ideal for storing blazers, jackets, and other easy-to-hang garments, while the permanent top shelf is ideal for caps, shawls, and other small items. The addition of unique edges brings a layer of refinement.
Whitmor, Inc Closet System
You can use them to make your storage systems. These cubes help to arrange your belongings. The useful wire storage cubes interlock to offer a variety of stacking choices. The wire storage bins can be used in a dormitory, kid's area, workshop, or living area. The steel wire storage cubes have maximum tensile connectors for enhanced comfort and durability.
Rebrilliant Flemings Closet System
These patented items are easy to set up and built to last, providing you with a one-of-a-kind and inventive answer to all of your sufficient storage demands. Their closet product lines feature leading commercial strength components and workmanship, providing a durable and sturdy outcome with heavy-duty abilities that will last a long life. They were formed as a more powerful and dynamic alternative for closets and storage rooms than the generic white wire or wood shelf or wood rod systems of the old days.
Sand & Stable Shelf Storage Cabinet
Behind the two huge doors of this storage cabinet are four shelves where you can store anything from linens to Christmas decorations, as well as everyday stuff like cleaning supplies. You can make a place for everything. This double door storage cabinet contains two movable shelves that can be moved to various elevations to provide versatile storage for objects of all sizes and shapes.
Red Barrel Studio Harbhajan Storage Cabinet
Two smooth Euro-style hinged cabinet doors open to expose two adjacent shelves and two adjustable shelves for storing materials of varied sizes. Each shelf can hold up to 50 pounds, making it easy to organize larger goods like photo albums, binders, and hardcover books. The tall highlight cabinet can be used as part of a larger home office furniture set or as a stand-alone storage option, and it comes with wall connection hardware for family-friendly security and safety in any setting.
Gracie Oaks Karn Storage Cabinet
This storage cabinet combines style with storage to provide your home with the extra space alternatives it requires without sacrificing the design you adore. Behind its two huge doors is a large hidden storage section with six movable shelves that can be moved to different heights to provide versatile storage for objects of various sizes and shapes.
Final Thoughts
These quintessential living room storage space, finished in spring maple or rural pine and trimmed with elegant hardware, will have you looking arranged in no time. Check out these storage solutions when you visit Storables online!