How Much Is A Villeret Sports Luxury Watch By Blancpain?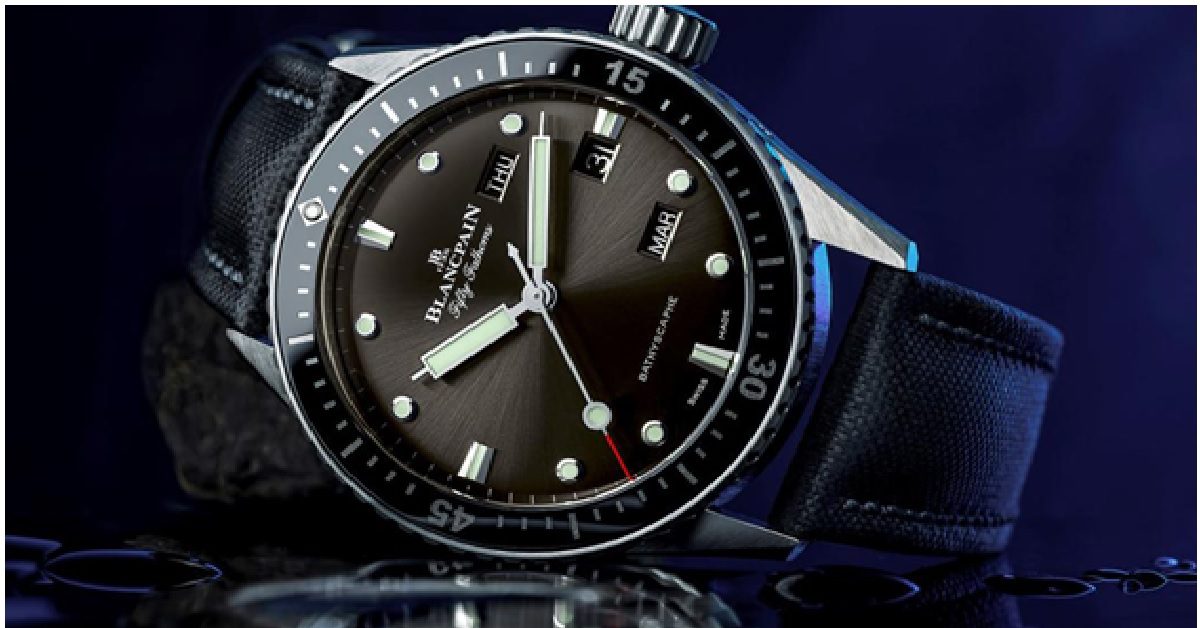 The most classical and elegant version of the Blancpain watch is known from its name Villeret. The royalistic and technical timepiece of the series manufactured by luxuriously reinventing the elegance. Jacques Villeret timepieces are known for their quality and level of precision which is optimal. This prestigious timepiece covers all aspects of a unique luxury watch.
Thank you for reading this post, don't forget to subscribe!
The passion of Blancpain in making his Villeret series can be seen because it reflects the brand's early struggle in manufacturing unique timepieces and having his first walk on the platform of Swiss watchmakers. The village where the first workshop of the Blancpain was named Villeret. That is why Blancpain gave it full consideration and innovatively re-express the brand's traditional designs by featuring this unique collection. Each and Every timepiece in this line expresses another story.
If you are looking to by a Villeret watch the first thing is to get the price of entry-level models and what is the best to choose, let's have a look at these factors.
Prices and technical features of different Villeret Models:
Blancpain appreciates this watch series by pouring it with different technicalities that can't be seen in any of the brand's timepiece and maintaining all of this in a minimalistic piece is a challenge but conquered by Blancpain.
Tourbillon Quantième Perpétuel 8 Jours
A technical timepiece in the Villeret series powered by calibre 5625A features more than 150 hours of power reserve. This is a top model in this line as it features a tourbillon, a complicated feature that only came in exclusive versions.
This timepiece also features a leap year indicator and power reserve indicator. The tourbillon is embedded at 12 o'clock. brand's tagline engraved on the top of the tourbillon. The unique golden case of this watch looks magnificent when worn with a brown strap with an alligator pattern.
This is exclusive of Jacques Villeret and limited edition costs 162,700 CHF  as the official price.
Tourbillon 8 Jours
Tourbillon is beautifully embedded in the dial with an additional date function. The black and white watch is such reflects a minimalistic look. A power reserve indicator also features on this watch and plated with white gold.
The sapphire glass features cutting edge technology and anti-reflexive properties. The watch crown is technically attached to the dial and sealed in such a fascinating way that no water drop can reach the watch.
Now, let's have a look at the price tag if this watch which is officially tagging 105,300 CHF.
Check Also: Mind-Boggling Awesome Breguet Watches
Quantième Perpétuel
5653A is such an improved calibre and features optimized movements. Every version in which having this calibre is absolutely an extreme version of Blancpain featuring automatic movements.
Perpetual calendar is another technical feature of the luxury watch which is beautifully embedded in this watch. The fully perpetual calendar features date and month individually.
The dial is also covered with moon phase technicality which makes this timepiece an all-in-one package.
3 bars of water resistance level make this watch a professional divers watch also and only costs you 40,000 CHF exclusive of sales tax.
Tourbillon Squelette 8 Jours
The gold plated case has the embedded dial with tourbillon fine-tuned in the calibre 25. The automatic self-winding mechanism of this timepiece. Squelette version of Jacques Villeret also features ab 8 days of power reserve.
The long-lasting power reserve makes this timepiece to keep the shine on your wrist even if you are travelling or forget to wind it. But because of the automatic winding machine, this watch gets tremendous boost inconveniences.
With a unique power indicator, which is beautifully embedded within a case of red-gold and when it reflects a skeleton pattern, the overall timepiece looks more macho than ever.
Getting back to the main context, let's see if it comes in your budget or not, as it is a fully-featured timepiece with optimized technicalities. The official price tag of this watch is 150,800 CHF which may be beyond your normal budget.
Preowned model
You can find a preowned version of this watch in good condition. Preowned versions are most on the budget line as the exclusive versions like this the above-mentioned one comes with a lifetime guarantee, so you'll probably find something better in performance and quality like pixel 4