Omatic Connectors & Integrations Breakdown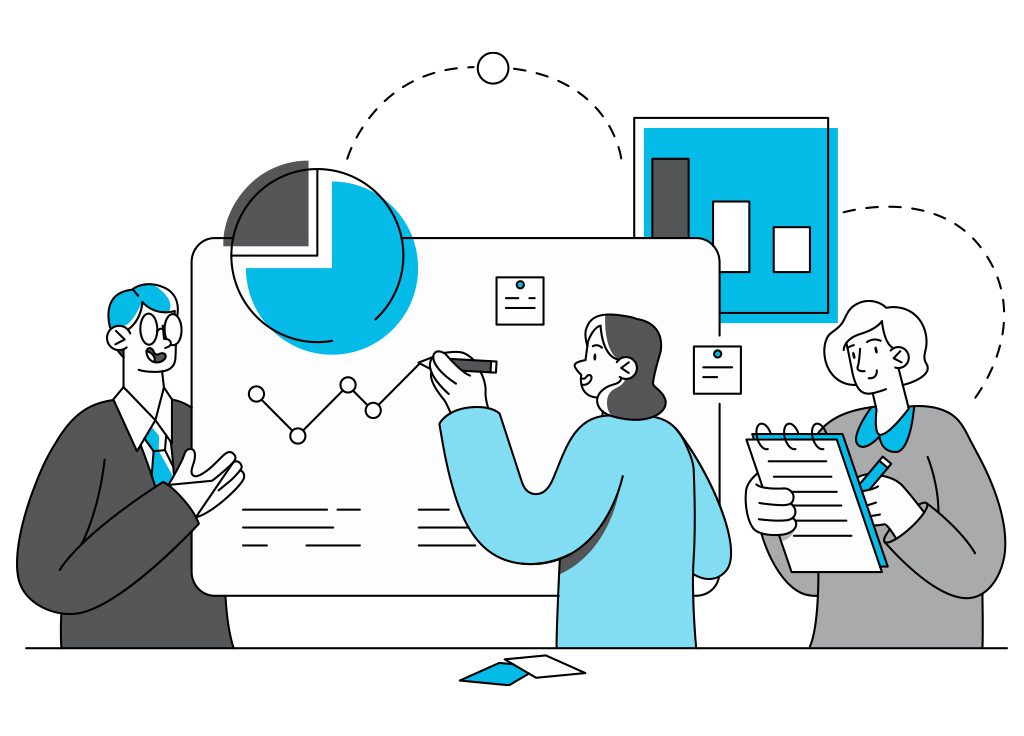 Most IT solutions providers understand that nonprofits use a patchwork quilt of systems. Sometimes, a nonprofit desires to reap benefits from multiple tools, even if their key functions overlap. In other cases, migration is a painful and expensive chore that they'd rather avoid. That's why integration is preferable to replacement – instead of fixing what's not broken, why not get all these software tools to work together? That's the prime goal of nonprofit data integration. And Omatic has developed a large range of apps that do just that.
Raiser's Edge & Salesforce Integration
Integrating Salesforce and Raiser's Edge is a common goal for many nonprofits. That's understandable, considering the numerous benefits of both systems. Raiser's Edge offers robust CRM and fundraising management functions. And Salesforce NPSP provides tools such as program management, case management, grant tracking and more.
Omatic Cloud is a top choice for integrating RE and Salesforce. It can significantly improve Salesforce donor management while importing data from other sources. Cloud's algorithms use similarity matching to identify potential duplicates – for instance, figuring out if Johan Cho and Cho Yo-Han are the same person. During cleanup, it can also standardize formatting and convert into the proper case. Old records can also be updated with new information. And what's even cooler is how quickly and accurately Cloud can perform these functions. By avoiding manual merging and cleanup, your organization can save money and time.
Classy Integration
While RE and Salesforce NPSP integration is a popular goal, it's not the only kind that nonprofits want. Classy, a trusted online fundraising solution, can also be integrated with other systems through Omatic Cloud. In fact, Classy has already partnered with Omatic – and Classy for Raiser's Edge is the result.
Classy for Raiser's Edge is a connector application that supports data syncing and integrity between the two systems. After installation and setup, the connector begins syncing between them in just a few minutes. You can even select which data to sync – single campaign, campaign groups or even all data from the first time you began using Classy. This connection offers many other great benefits:
Custom field mapping
Duplicate detection
Data editing and merging
Email Marketing Integrations
Nonprofits often turn to email marketing apps such as Hubspot, Constant Contact, MailChimp and Emma. Omatic Cloud can also integrate these with your current CRM so you have a single, correct and consistent source of data. With bidirectional integration, Cloud can sync, cleanup and help complete donor records. Integrating these systems also helps you achieve more efficient campaign management. This includes segmentation in your CRM that your email marketing app can use when you're executing campaigns.
Omatic Cloud is incredibly robust and versatile, capable of integrating multiple CRMs plus marketing, online fundraising, accounting and other systems. Blackbaud Salesforce integration is one of the most common, but it also offers connections with Classy, Microsoft Dynamics GP, MailChimp, Sage Intacct and many other tools.  With these advantages, it's no surprise that nonprofits are choosing Omatic Cloud as their integration and data management solution.