How do you respond to a trademark opposition?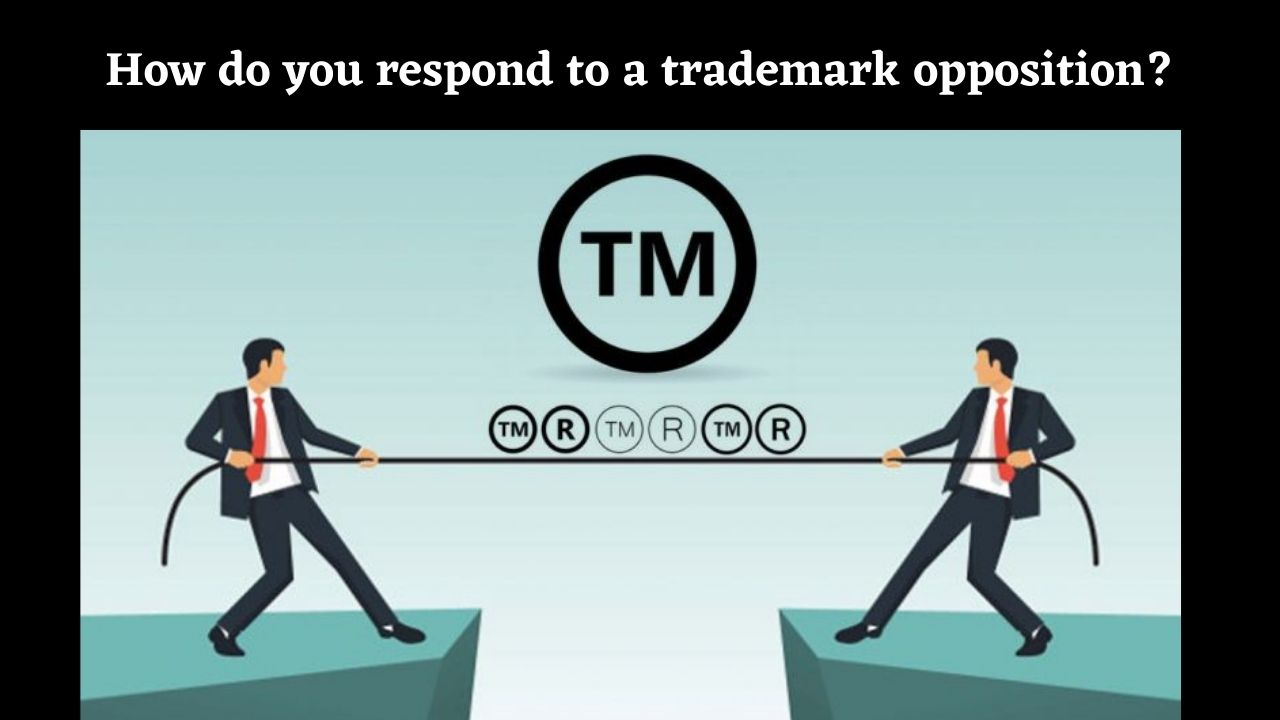 When you receive a notice of trademark opposition, you might not know what to do; the option that may seem convenient is not to answer the complaint. This is, however, not a great option if you care for your brand. The other option is to answer the complaint, which is not a walk in the park.
Thank you for reading this post, don't forget to subscribe!
The process involves following some rules. For an increased chance of success, you may need to hire an attorney to help you develop a strategy. This can be costly and time-consuming. Therefore, you must assess your likelihood of winning before you respond to a trademark opposition. 
Types of trademark oppositions
There are two basic types of trademark oppositions. These include the opposition that objects to your trademark before it is registered. The other one is a cancellation, and it objects to your trademark after it is registered. No matter the type of trademark opposition you are faced with, it's vital that you respond well to it. 
The time needed to file a response
When the notice of trademark opposition is filed, you are given about forty days to file a response with the Trademark Trial and Appeal Board. For the TTAB to grant you a time extension to respond to the trademark opposition, your formal answer should make sense. This is where legal help comes in handy. With the help of a legal practitioner, you can file an answer that can lead to a TTAB ruling that favors you.
Learn More: international trademark registration.
Options you have 
1. Not answering
The first option you have is to ignore the notice. However, if you dearly love your brand, not answering is not an option. If you don't respond, it means that the TTAB will give a ruling in favor of the complainant. 
You will be given a notice of default, which can put you at a disadvantage if you wish to apply for trademarks in the future. If you receive a notice of default, you won't be able to apply for trademarks for a long time in the future.
2. Defend yourself on your own or hire an attorney
The second option you have prior to receiving a notice of opposition is to defend yourself. You can do this on your own, or you can do it with the help of a legal practitioner. To defend yourself on your own, you will need to follow some guidelines and rules when answering the opposition. Having the help of an attorney will make the process easy. Below are things to keep in mind when filing a response.
(i)Read the complaint carefully.
Read the complaint thoroughly, making sure you understand it. You will need the assistance of a trademark litigation attorney to assess the complaint, honestly. This assessment will help you evaluate the probability of the plaintiff's prevailing. If the plaintiff's argument is weak, then you have an advantage and can respond to the notice of opposition.
(ii) Follow rules of the Trademark Trial and Appeal Board (TTAB)
When you file a response, you must follow some procedural rules and guidelines found in the TBMP. Following rules and best practices in the TBMP will increase your chances of getting a ruling that favors you. When it comes to following rules found in the TBMP, your attorney can be of help. 
(iii) Address the paragraphs in the complaint separately
You will have to respond to each paragraph in the complaint separately to ensure you give meaningful answers specific to each section. You can either deny or admit to the claims of the plaintiff, depending on your judgment. Once you feel satisfied with your response to the trademark opposition, you can submit your answer. 
Final verdict
When your trademark is opposed, you can choose to answer or not. However, each of the choices you make has its repercussions. Not answering means that the opposing party wins. On the other hand, answering can cost you both resources and time. Having said this, it is up to you to choose the option of responding to a notice of opposition that tickles your fancy.