Best Tech Gifts for Music Lovers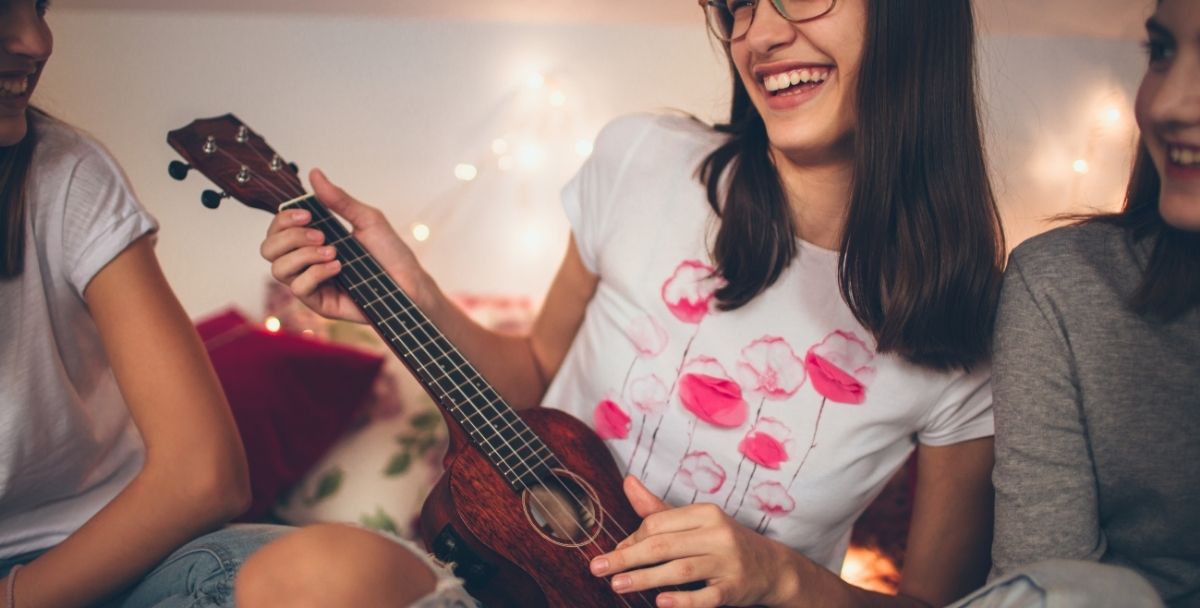 With modern development and advanced technology, lots of gadgets and devices have come up in the markets for music lovers. The latest technology has given up endless options to search and play any music you want and anywhere.
Thank you for reading this post, don't forget to subscribe!
Though there are lots of applications like SoundCloud and Spotify available on the play store and iOS for the users to have uninterrupted access to music anywhere and anytime; having an appropriate tech gadget can render you an all-new feel and experience that the composers have put into the music with their utmost efforts.
So, are you looking to surprise your loved one with the best tech gift this year? Are you looking for the best tech gift ideas to make sure that the gift you buy is a perfect one? These tech gift ideas are something that can surely satisfy anyone who is fond of music or music lovers. In this post, we are listing out some of the best tech gifts for the ones who love music or are genuine music lovers. Let us have a look:-
Naim Uniti Atom Headphone
With all the upgraded and latest features, this unique Naim Uniti Atom Headphone is a fully formed system where you just need to add the headphones, or you can just simply add an amp and active speakers. With having the incredible quality of sound and no distractions and disturbance, these headphones will surely give your loved ones an awesome experience while enjoying music. For more versions and gadgets, you can check out at https://addictedtoaudio.co.nz/
Google Nest Audio
With a reasonable price and amazing quality and sound, this is yet another best tech gift for a music lover. The speaker offers Google assistant functionality and unambiguous sound in an attractive way providing peace to mind. Apart from this, it also offers a good volume and bass that you should not miss regarding gifting someone special to you.
One plus buds
Being a popular brand, one plus is back again with its amazing earphones that are sure to give you an extremely good wire-free sound quality and experience. These one-plus earphones with advanced features are also reasonable and less priced in comparison to Apple AirPods. With having almost the same features and specifications as Apple offers to its customers, you can enjoy the same earphones at lower prices as being offered by One plus. The sound quality is incredible enough to let you dive into serenity. On the whole, gifting one plus earphones to your special someone is a nice gift idea.
Silent Guitar
Yet another best and unique tech gift that can certainly make your music lover feel surprised on any occasion. If you wish to gift something extraordinary, new, and stylish, this is a perfect gift for you to buy. A silent Guitar plays both acoustic and electric guitar having a light-weighted design. The best thing about silent Guitars is that their parts are easily detachable and, therefore, can be easily carried in a gig bag.
Earphones
Earphones are also a good option to prefer regarding gifting someone to a person who is a music lover. These days, earphones have also become a necessity, so whether you are an introvert or an extrovert person, a pair of earphones is a must to have. Being portable, they can be carried anywhere easily. A good quality earphone can render you a peaceful experience and assist you in enjoying music free from unwanted noise. So, opting to buy an earphone that can amplify the experience of listening to music can be a great gift idea for your loved ones.
To Conclude
So, these are some of the best tech gifts that you can surprise your loved ones with on any occasion. Apart from being popular and trendy, these tech gadgets are reasonable and can be easily gifted to anyone on any special occasion. By surprising a music lover with these tech gadgets, it is sure to bring a wide smile to their face.
Furthermore, before finally buying such tech gifts for a music lover, you should check all the important things about the item, such as warranty, MRP, and ensure that you are buying the genuine piece.