How To Build a Successful Organic Traffic Pipeline in 5 Steps?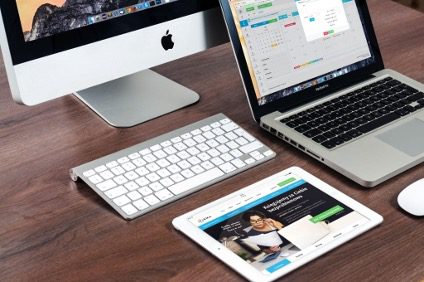 When it comes to boosting the revenue of your online business, website visibility is one of the critical factors that influence it. To achieve maximum success in driving organic traffic, marketers implement SEO strategies that align with their audience's search intent. According to a study, top-ranking pages receive quality search traffic 49% of the time. That is the power of premium SEO! It can rank your pages higher on SERPs.
Thank you for reading this post, don't forget to subscribe!
A prospect searching for a specific product or a service will probably visit a high-ranking page due to page one exposure. Today 60% of marketers claim that their inbound SEO strategies, such as blog, website content, etc., help them generate the best leads. Besides lead generation, SEO strategies also allow marketers to drive search traffic by placing their websites at higher rankings. As an online business, you may have seen several challenges regarding the online visibility of your website. However, these tactics keep on evolving with time.
There might be some promising SEO techniques that your team may have invested in; however, most of these techniques aren't helping you acquire new organic traffic. In that case, your online business needs to reconsider the strategies to develop a robust plan so that you can gain good web traffic. Whenever we talk about traffic, SEO comes up. Search engine optimization is one of the classic techniques through which marketers boost their website's search rankings and visibility. But, strategies that align with your audience's intent, brand persona, and search engine algorithm are the ones that can guarantee you traffic.
However, as easy it may sound, this approach needs some work and patience. If you want to drive an ideal amount of traffic, your website needs to develop an automated process of acquiring new clients; you need to build an organic traffic pipeline. What is an organic traffic pipeline? An organic traffic pipeline is a roadway through which a customer/prospect reaches your website organically.
Therefore, they can land upon your website through a Google search, referral, email, backlink, social media posts, etc. An organic traffic pipeline doesn't include paid advertisements like PPC ads; it involves the organic traffic that arrives at your website from different touchpoints.
Hack user questions that you can use for keyword research. 
To attract your target audiences to your website, you need to understand what they are looking for. You can't simply rely on luck to drive customers to your website; you need to attract individuals in a strategic way; it can't be coincidental. For the same reason, you need to make your pages accessible, discoverable, and relevant. The Google search engine results work on keywords. No matter what a user searches, there will be some specific keywords that'll show the most appropriate products.
Suppose your website content features highly relevant keywords, which is even aligned with the user's search intent; your chances of attracting that particular user increase. However, keyword strategies are highly competitive as hundreds of businesses like yours use the exact keywords. Therefore, you must recognize keywords that work uniquely for your business. You must think like your customers and observe critical phrases. There are tons of marketing tools that can help you with critical phrase analysis. Nowadays, people search questions that sound more humanized; thus, you should incorporate such keywords in your content.
Research and target long-tail keywords (but don't forget user intent).
If you have an online website and want to drive a good amount of business, you must utilize search engine optimization tactics. Apart from focusing on keywords, you must also concentrate on long-tail keywords. Long-tail keywords are phrases that are made from a combination of keywords. Yes, it is more lengthy and explicit than an ordinary keyword. Adding long-tail keywords can help your business attract the section of audiences that you wish to target precisely.
These Lengthy-tail keywords can help you drive prospects if these are used correctly on your blog posts. With the growing demand for voice-search devices, long-tail keywords have become more crucial. Although long-tail keywords won't drive you loads of traffic, they will help you drive highly-targeted visitors. In terms of SEO, it is always better to attract focused audiences rather than attracting generic ones. Therefore, long-tail keywords are essential to enhance the flow of natural visitors to your website.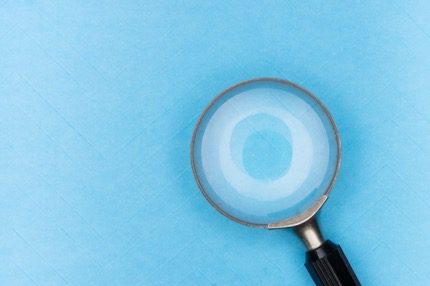 Find winning headlines and make yours better.
Well, it will be pretty pointless for you to drive a large amount of organic traffic if they don't convert in the end. You need to have a significant amount of substance on your website to engage audiences. The best way to capture their attention and convince them is by writing attractive headlines. You must ensure that your titles are creative and your headlines keep them interested in your content.
Your content should represent the image of your brand; it should narrate the uniqueness of your business. The best headlines that work for brands and companies are the ones that are natural, humane, convincing, and factual. Conduct research where you can have titles or headlines from top-performing websites and notice what kind of language intrigues their audiences.
Research your topic, then approach it from a unique angle.
Publishing informative, practical, and value-adding content to your website isn't an easy task. Today, many website owners struggle to fetch quality content for their websites that can engage their readers. They also work to find methods of publishing content at a consistent pace. We all know that content is one of the most excellent ways to attract clients naturally. The best way to create engaging or customer-focused content is by writing content with a unique twist. An online business has numerous competitors writing the same type of content; they might address the same topics. However, you must give a new spin to your content; you should write unique content exclusive to your website for your brand. To have the best approach, you must research to analyze statistics or traits to add to your content.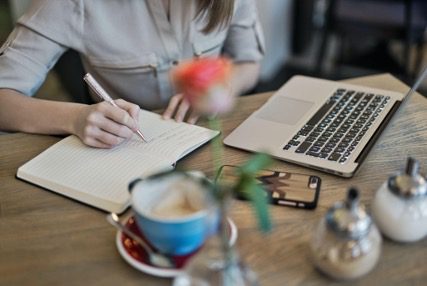 Consistently produce engaging and shareable content.
Once you start creating a decent quality of content, you must ensure that it is sharable with your readers. When your content gets reshared on social media handles, etc., you get to enhance the credibility of your website. To encourage users to take action, you can implement the following strategies.
●      Well-researched, long-format content
Long format content ranks higher on search engines. Longer content has more information, depth, details, keyword phrases, facts, etc. Hence, they can provide more value to the readers.
●      Combine in-depth blogs with visuals
Having a generous amount of knowledge on a subject matter is excellent from a content perspective. However, it would be beneficial if you could add a visual appeal to your content. Longer content is terrific; however, supporting it with high-quality images, infographics, etc., can give an exciting twist to your content.
●      Narrate stories and anecdotes
It's great if your website offers informational or technical content. However, readers on the internet love being entertained. Hence, your content material should have a purpose and a catchy narrative. It should address the readers who are curious and must give them some material that can invoke emotions.
Conclusion
If you want to drive a decent volume of organic traffic consistently, you need to stop yourself from focusing all on SERPs. You need to invest your time and efforts in building an organic traffic pipeline to get effective results. We have mentioned the key steps to create an effective organic traffic pipeline; take your time. Employ some of the mentioned tactics and see whether they are helping your website to gain more traffic. Once you start witnessing some noticeable changes to your website, implement more of these strategies to get your desired results