The Relevance Of Social Media Marketing Agency For Lead Generation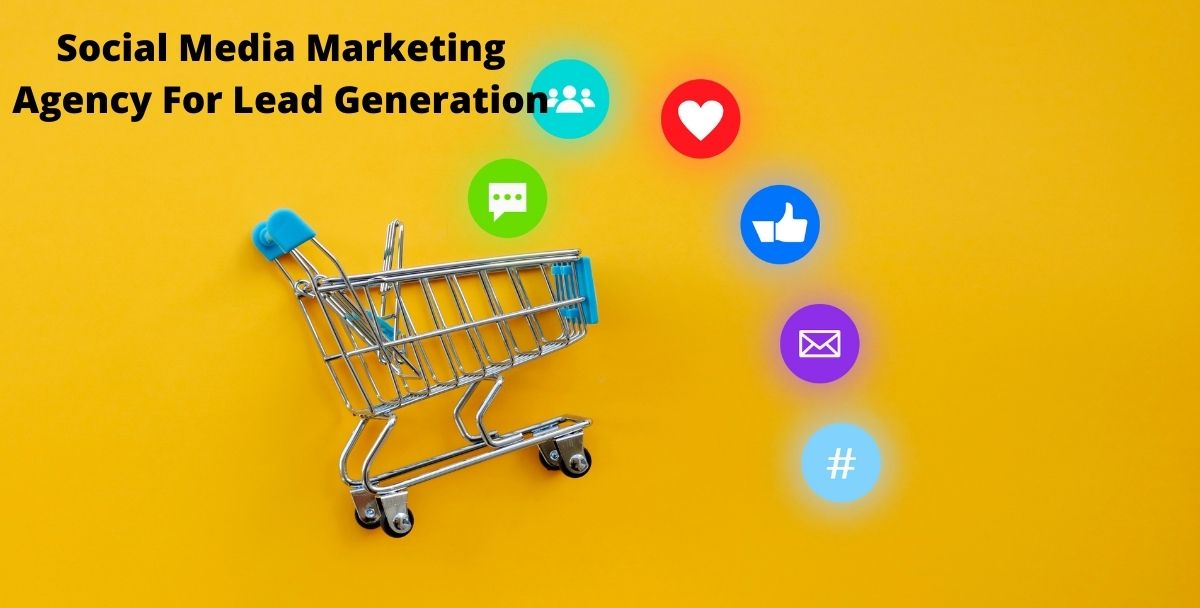 Over the last few years, social media has emerged as the primary source of generating online visibility and leads. Through social media marketing, brands and businesses can easily promote their products and services, both organically and inorganically.
Thank you for reading this post, don't forget to subscribe!
According to a research report by Global WebIndex, around 54% of the world's population uses social media these days. Some of the most popular social networking sites are Facebook, Twitter, Instagram, and LinkedIn.
Considering the huge reach of social networking sites SMM (Social Media Marketing) is the best way to reach out to your target audience in a creative and impactful manner.
The Importance of Social Media
Social networking sites offer a lot of options to promote and advertise your products and services. Using social networking sites, you get a wider choice of social websites and apps to promote yourself.
For instance, you can promote your products on Instagram, which offers an effective audio-visual medium to showcase your products and services through HD pictures, videos, IG Story, IG Reels, and IGTV.
According to a statistical analysis of 2020, an average user spends around two hours on social media per day. It offers an excellent opportunity for brands and marketers to captivate users and directly pitch their products or services to them.
The Importance of Social Media Marketing Agencies
Unfortunately, it's not that simple. Social media marketing services refer to a specialized art that requires professional expertise, competence, and analytical sense. Outsource your marketing needs to a social media agency can enhance your reputation in the market.
We can briefly summarize the importance of a social media marketing agency as follows:
Professional competence.
Implement result-driven online strategies.
Keep a tab on results.
Regularly analyze social media metrics.
Optimize social media campaigns.
Generate new leads.
Online reputation management on social media.
Run PPC campaigns to generate new leads.
Instead of running social media campaigns by yourself, you should hire a social media marketing company and ask them to manage your social media handles and run goal-oriented paid and organic campaigns.
You should clearly spell out your social media goals to an agency and also apprise them of your budget. It's then the agency's responsibility to offer the best social media services to enhance your ROI.
Social media marketing agencies know how to drive quality traffic to your websites using the right keywords in the right quantity.
Using the trending keywords—relevant to your business niche—in your marketing campaigns can get you new leads. If you strategize your social media marketing policy positively, it will certainly take you ahead of your competitors.
How to Get Quality Leads from Social Media
As a brand, you must have a positive image and reputation online. You need to interact with your potential customers online and resolve their pre-purchase inquiries or questions. It will help you generate new leads without any worries.
Apart from improving your own products and services, you will also have to keep a close watch on your competitors. Your social media marketing agencies will regularly monitor the online activity and marketing strategies of your competitors.
Driving quality traffic from social media to your ecommerce portal or business website isn't easy. Day by day, the user's attention span is decreasing. They are reluctant to click on any link that intends to sell something.
Therefore, posting interesting social media content in the form of a poll or contest is a good idea to generate interest in the minds of users. Also, never underestimate the power of social media advertising. It plays a key role in lead generation.
Hire a social media marketing firm immediately to grow your business online.
Top 5 Tips To Generate New Leads From Social Media
Social Media Profile Optimisation: Keep your social media profiles up to date. Don't forget to display your contact details and website Id in your bio section. Keep your bio and compelling.
Focus On Clicks: The content you post on social media should be captivating and interesting. Posting content that compels users to take action is ideal. It forms the basis of driving new traffic to your website.
Create Eye-catching Landing Pages: The landing page that you post on social media should be user-friendly, attractive, and complete in all respects. It also acts as a great tool to get new leads and customers' data.
Newsletters And White Paper: Publishing a link to the company's newsletter and white paper on social networking sites is a good way to introduce your products and services to them. Don't forget to offer them some additional discounts and offers as a token of love.
Other Tips: Some additional tips include: creating long-form content on LinkedIn, and using the potential ROI-driven approach through FB Ads to convert customers.
Conclusion
Social media marketing companies offer the best option to generate leads because of their outstanding reach and a huge fanbase. For best results, check out a social media marketing website like LinkedIn Facebook, Twitter, and Instagram and run your PPC and organic campaign accordingly.