Why Is Social Media Marketing Important in 2021?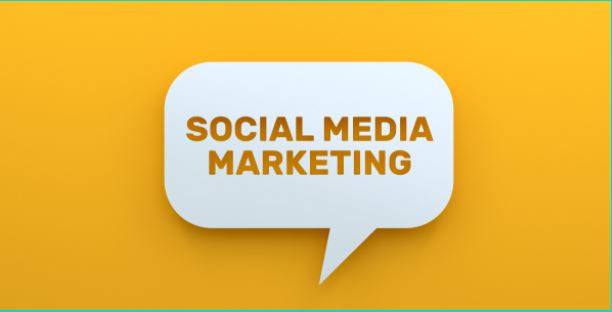 Social media has become an essential part of people's everyday life with around 50% of the world population using it. Thus, it has become a powerful weapon for businesses and brands to convey their message to people. Also, during the COVID-19 pandemic, social media has proved to be an effective medium to spread awareness. Social media allows businesses and marketers to connect and engage with potential customers where they are likely to be found, such as Facebook, Instagram, Twitter, LinkedIn, YouTube, Pinterest, Snapchat, and more, and produce great results for the business. It helps brands gain insights into their audience's tastes and interests and is a perfect launchpad to create a buzz around your initiative.
Thank you for reading this post, don't forget to subscribe!
With so much to offer, you cannot overlook the power of social media. However, to stay ahead of your competitors, you need to create a strong social media strategy and compelling content to engage with more and more audiences. We know that creating an effective and impactful social media strategy can be tough, so working with the best social media marketing agency in India would reap great results.
[Read more: How to Disable Tumblr Safe Mode?]
What is Social Media Marketing?
Social media marketing or SMM involves the use of social media platforms or networks as channels to connect with the audience, help them understand your products/services, promote your brand, drive website traffic, and increase sales. This is done through publishing customized content for each platform, listening to your audience, analyzing the results, and running social media ads.
You need to create stories for social media that are worth sharing, otherwise, the efforts you put in will not produce results for your business growth.
Reasons why Social Media Marketing is Important for Businesses
There is no refuting that social media marketing offers numerous benefits for businesses of all types, whether startups, small, medium, or established. Here are a few reasons for using social media for business marketing.
Build Awareness
If you wish for people to know about your brand or business and improve brand visibility, then social media platforms like Facebook marketing, Instagram promotion, Twitter marketing and likewise offer you the most cost-effective way to do so. With the help of social media, you can reach a broad range of audiences, pitch your products/services to them easily, solve their problems, and keep them engaged.
Show Authenticity 
Customers do not like to see corporate-like posts all the time. So, you have to show them exactly what you are, whether it is funny, formal, casual, or friendly. Your followers want to see real people behind your brand which you can easily achieve by simply showing off your coworkers and colleagues in the posts. For instance, meet Kolby, one of our digital marketers. Learn about his day-to-day career growth and more. These types of posts help you show authenticity and humanize your brand that people just love more than ever.
Increase Brand Authority 
Increase in brand authority is one of the foremost benefits of SMM services. When you interact with your audience, people who follow your brand begin to trust you. Also, you can turn your brand into a credible digital source by creating relevant and informative posts. Your audience uses social media to connect with friends, family, and communities. You can use this to put your brand at the forefront. With this, they will likely talk about your brand to others leading to excellent social proofing.
Increase Sales
Social media has a higher lead-to-close rate than any other form of marketing. Social media helps you increase visibility and with this, you gain opportunities to convert your audience into loyal customers. Therefore, using social media marketing can prove to be incredibly beneficial for businesses to increase sales and get ROI.
Provide Better Customer Service
Nearly half of all customers ask questions and raise concerns about your products, services, or brand on social media. As compared to phone calls or emails, offering customer service through social media is quick and clear. Providing customer service through social media means that you can have meaningful conversations with your customers, listen to their feedback and resolve their issues immediately. Social media is a great place to provide better customer service and let them know that you are always there to help them.
Discover Industry Trends in Real-Time
Social media is a potential treasure-trove of business intelligence. It offers transparency, where you can see non-filtered conversations between brands and customers. Moreover, if you want to know what your competitors are working on to do well or see what customers are praising or complaining about, it is all available there. Your target audience's social actions and the content they share can help you know about the trends in the industry. For instance, Instagram hashtags like #summerootd can highlight style trends that are currently in the limelight. You can easily utilize those trends through social listening.
Get Complete Competitive Analysis
One of the greatest benefits of social media marketing is that you can watch what your competitors are doing. You can get an insight of what they are promoting, what kind of ads they are running, what is the difference between the content strategy you follow and theirs, etc. by conducting competitive analysis, you uncover opportunities and create content and advertising strategies to crush the competition. However, for this, you need the help of social media marketing agency India as they have the relevant tools to analyze and provide you a detailed report. Through the analysis, you get to know which of your content is scoring more engagement.
Better Search Engine Presence
The SEO impact of social media has been a debated topic. The shares and click-throughs on social represent positive search signals to Google. They add up and influence search engine optimization through extensive content distribution. A piece of content that gains hundreds of likes and shares can drive significant referral traffic to your site, especially when you optimize your social scheduling.
Final Thoughts
Social media marketing is a powerful tool for brands and businesses to grow in this ever-evolving digital landscape. However, to have a strong social media presence, you need to post exciting content, analyse the audience, stats and be consistent. This can be difficult for many businesses as they have other activities to look upon, so working with the best social media agency in India is a great move. The experts gain insights into your audience and competitors and then create campaigns aligning with your social goals to reap rewards, in terms of awareness, growth, leads, and ROI.