Professional Web Design Services – 2021 | Needs And Importance | Latest Trends And Updates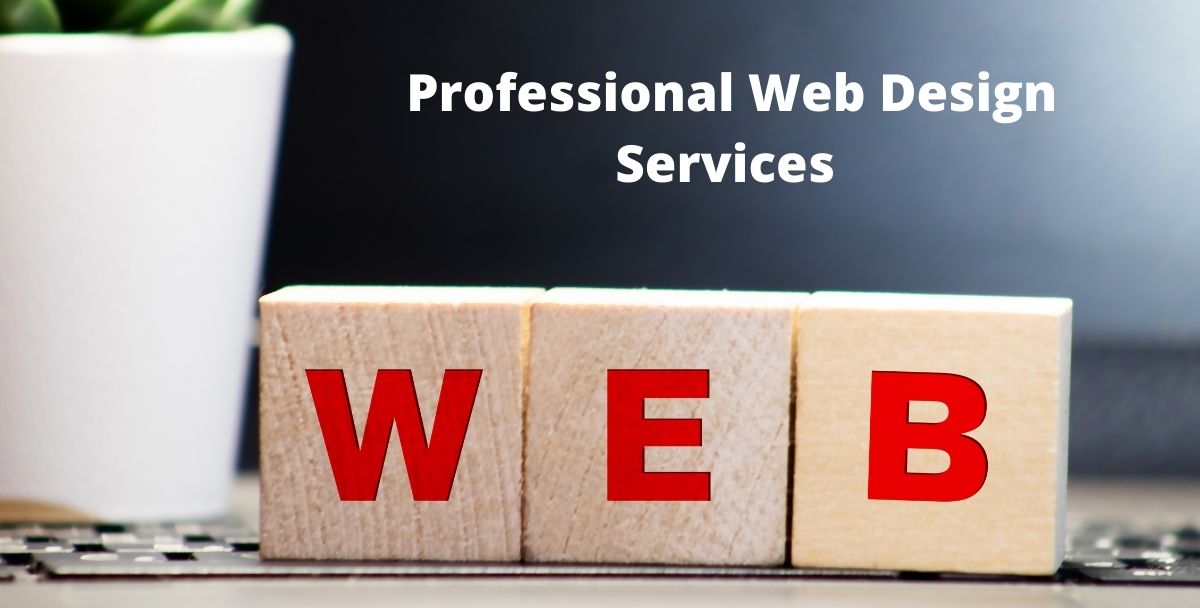 When you are creating a website for business, it has to be professional and complete in all respects. According to recent statistics, more than 90% of users won't interact or trust a website that lacks professional touch.
Thank you for reading this post, don't forget to subscribe!
Web design and development is not rocket science. Any web designer with a bit of HTML and CSS skills can do that. But in order for you to generate new leads from your business, and retain visitors' interest, your website has to be professional, and ROI-driven. Offer them something new, special, and innovative, which your competitor websites are not doing.
Nobody likes boring and outdated web designs and content. Your website has to be attractive, useful, informative, user-friendly, and interactive. You need a well-qualified web designing service provider who can design that for you.
Web Design Services: Essential Features
Creation of an ecommerce website.
Portfolio website design.
A 100% responsive website design.
Stunning landing page designs.
Newsletter mailing.
Video content web design.
Impressive website layout.
Mobile-friendly and compatible across devices.
XML Sitemap.
SEO-friendly.
When you are looking for professional web design services, always check out for the above features. If any of the above features is not provided or goes missing, your website may not perform well in this highly competitive domain of online marketing. Also, it would further discourage users from logging on to your site or buying anything from you.
Why to Choose Website Design Services Agencies
Website designing is a creative art. But when you are designing it to grow your business, opt for website design services agencies. They prioritize customization and lead generation to help you generate revenue from the site.
Customization and lead generation are the two major aspects of any business website. You must speak about these two aspects with your website designing service provider or agency before entering into any contract with them.
A customized website is designed and developed in such a way that it directly relates to your business. Whether you sell books or cosmetic items, your site should reflect the same at its first appearance. It helps you directly resonate with your target audience without any fuss.
Another crucial aspect relating to web design is lead generation. You may not have enough idea on how to generate new leads online but website design services agencies are expert at handling such issues.
These agencies tacitly include CTA button prominently on the site's home page with an inquiry form to obtain customers' data. The sales team can then further leverage the same to generate new leads and convert them.
How Much Should A Website Design Cost?
When you hire a web development services agency, let the expert personnel design, develop, and manage your website. These agencies work with an aim to help their clients improve their sales and ROIs. The company will also keep you informed about any new strategy or decision that they might take regarding the website.
As far as web designing cost is concerned, you should always opt for an experienced and expert web development team. They charge a reasonable fee for their advice and services.
The estimated cost of a professional website design and development would cost something around $500 to $1000 depending upon your needs and features.
In India, the rate of a business website development and design would cost much lower. However, you have to personally get in touch with web development companies in India to get an accurate estimate.
How Much Does a Website Cost for a Small Business?
Websites for a small business is the need of the hour. Starting from online brand reputation to showcasing products online, an impressive website is a must-have for any small business firms.
If you wish to get a dedicated small business website for your e-commerce store or online merchandising outlet, you must get a quality business website with an effective layout along with compelling content and visual display of graphics, images, and text.
You can also integrate a few quality marketing videos into your product page link to captivate the attention of the visitors.
A small business website designing and development won't cost much. You can get the same developed within your budget.
But don't opt for companies that charge too low. They might be a newbie in the market and can't offer you reliable services. So stick to well-known web designing firms that can create SEO-friendly and responsive websites with strict control over website security.
Website design revolves around three core concepts: website security, SEO-friendliness, and style. The agency will ensure that all these features are intact for maximum growth in your business revenue.
In Conclusion
Once your website is activated, you have to regularly check it for technical issues. Any technical problems must be resolved immediately, because in terms of business, "time is money and money is time." 
If your website won't function properly, it may affect your online reputation and lead to loss of revenue. So be proactive, and treat your small business website with utmost priority 24*7*365. Try to resolve and fix technical issues, if any at the earliest without any delay.
At present, only 63% of small business owners have a dedicated website, while the remaining 37% don't have one. Make the best out of this opportunity and get an active and live website to stay ahead of your competitors. Contact a web designing services provider today!