SKILL REGIONAL VISA 489 – 3 PATHWAYS TO PR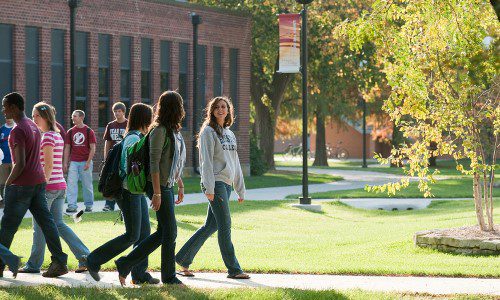 Permanent residency is one of the biggest concerns for migrants coming into Australia and indeed any other country in the world. In Australia, the skilled regional visa Subclass 489 has taken the position of the previously strenuous 457 visas as Australia's most sought after working visa because it gives skilled workers the opportunity to work and live in areas with low population growth for up to four years on a temporary basis. In addition, the skilled regional provisional visa subclass 489 has the advantage of allowing an individual to initiate eligibility protocols for a permanent skilled regional visa in certain circumstances.
Thank you for reading this post, don't forget to subscribe!
Compared to other visa classes, the subclass 489 visa has more stringent conditions which include testing under a points system and proven competence in the English language through an IELTS or PTE language examination system. In addition, the individual applying for 489 Visa Australia must be less than 45 years of age at the time of application. Proposed or nominated occupations must be listed in the occupation list of the state the individual is applying to. An applicant must also have at least three years of working experience outside Australia or a year of working in Australia to be eligible for skill regional visa 489.
Despite the strict conditions listed above, applicants might have to take a skills assessment test as a final litmus test to prove their competence. Using a registered migration agent could be the difference between a successful and unsuccessful application for skilled regional provisional visa subclass 489. An applicant may apply for this visa through three clearly spelled out pathways.
One of these is the invited pathway. This option requires applicants to lodge an expression of interest with skill selected either individually or through their registered migration agents like immigration agent Australia. This EOI will indicate if the applicant for subclass visa 489 will be sponsored by a family member living in Australia or seeks to be nominated by an Australian state. Such applications are then subjected to the points system after which an invitation may be issued if the applicant gets an acceptable score. In addition, Australian states will be able to examine the EOIs that require government nomination to determine which ones would be granted approval.
It is noteworthy that not all Australian regions participate in the skill regional visa 489 invited pathway program. Regions currently participating include Far South Coast, Mid North Coast, and Murray, Northern Inland, Orana, Riverine and Southern Inland.
The second channel is the extended-stay pathway which basically applies to individuals who already have visas under different subclasses and then intend to prolong their stay in Australia by upgrading from subclasses such as 475, 495 or 496 to 489 visa Australia. Although this class of people is already a step ahead of intending migrants, the criteria for eligibility remain the same.
In addition, individuals who are part of a family where someone already holds skill regional visa 489 or visa subclass 497, 495 or 496 could apply for a subclass 489 visa through the subsequent entry pathway which allows such people to apply for a working-class visa.
Life in Australia is a beautiful confluence of constant development, world-class basic infrastructure and access to a broad range of coastal and inland areas that hold varying degrees of rustic appeal. The process of applying for a skill regional visa 489 is much easier with the professional assistance offered by registered migration agents like immigration agent Australia who ensure that no stone is left unturned in ensuring the success of your application which allows you to stay in Australia for up to four years.