Rainierland vs. Project Free TV – Which one is better?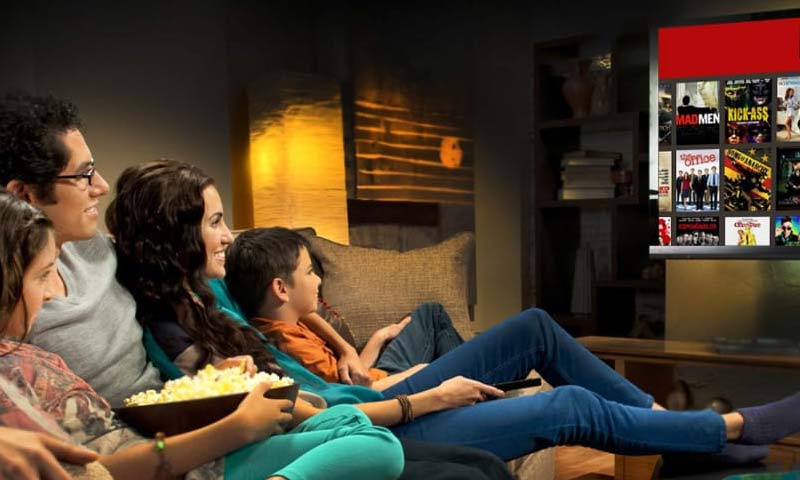 With the increasing demand for online streaming of the latest movies and TV shows, several websites have come up featuring thousands of free and latest but pirated content. In this article, we will be comparing two such streaming websites Rainierland and Project Free TV, to see what they have got to offer.
Thank you for reading this post, don't forget to subscribe!
About Rainierland:
Rainierland is one of the free sites for streaming TV shows and Hollywood movies for free. The site has been designed in the style of Netflix and provides a very long catalog of movies and the tv shows. Rainierland has a very user-friendly website featuring most of the recent movies on the homepage with a genre-wise search option available. To keep the contents online and to run, they provide many alternative or mirror links of the contents, so in case one of the links does not work, one can easily switch to another and enjoy streaming seamlessly.
However, like many other websites, the contents on Rainierland are also pirated or infringed, which makes it illegal, and due to the cause, Rainierland's co-founder, Rainer Tamayo, was also arrested for uploading pirated videos to one of his video streaming websites. Being an illegal website, and due to regular copyright strikes from the original content creators, the website keeps changing its domain. It is set to search by directly using the Google search. To access the website, you will require the proxy link of Rainierland, or you might need to use a VPN software to unblock it. Now let us move forward and discuss the pros and cons of Rainierland website-
Pros and Cons of Rainierland:
Pros-
Rainierland is one of the largest and free streaming platforms.
It Comes up with a large catalog of contents, be it movies, tv shows or documentaries.
No membership is required to access the contents, which means Rainierland is free to use.
Most of the contents are available in HD format.
It has lesser ads in comparison with the other such websites.
Contents are updated regularly, and the latest movies are added frequently.
Rainierland has its downloader, which is simple and easy to use and using it, the contents can be downloaded to watch offline.
The downloaded movies do not contain ads or viruses.
Cons-
The foremost issue is that the contents featured are pirated or infringed, which is illegal, and it promotes piracy.
Though there are lesser ads still, there is always a chance of getting your device infected with adware or spyware.
Most of the contents are available in 720p only, so those who want to watch it in full HD have no such choice.
You will need some skills to search the proxy server link and use a VPN server to unblock Rainierland as the domains keep getting blocked and changed frequently.
About Project Free TV:
Project Free TV is one of the leading online streaming platforms for movies, tv-series, and documentaries. Project Free TV is free to use, and features over thousands of movies and your favorite TV shows to binge upon. The layout of the website is super simple and easy to use, consisting of a cleaner home page featuring all the latest additions. It also provides various search options using which you can directly search for your favorite movie or a tv show. But like every other website of this category, Project Free TV also has the same downside, and that is of featuring pirated content.
However, if you do not worry much about accessing websites containing pirated content, then Project Free TV might come very handy for you, although we never recommend you to watch pirated content. Anyways let's move towards the pros and cons of Project Free TV before we compare it with one of its rivals Rainierland.
Pros and Cons of Project Free TV:
Pros-
The thing we liked the most is the interface of Project Free TV. It is very smooth and user friendly.
The website of Project Free TV is lighter than others, so it can be easily accessed using smartphones as well.
It offers thousands of great content to watch, and almost all the latest movies and TV Shows are available.
Like the name suggests, Project Free TV is completely free, and you do not have to spend a single penny on it.
Contents can be independently downloaded and stored, unlike just saving it for offline watching.
The quality of the content is commendable and can be chosen depending upon the internet speed.
Project Free TV mostly works with the adblocker on, so even if it has ads, you can be worry-free.
Cons-
The tag containing pirated content is attached to Project Free TV as well.
It comes with a lot of ads, which can be frustrating when you are not using an adblocker or if the website refuses to work with an ad blocker enabled.
You need to use the VPN to visit Project Free TV anonymously, which is enough to intimidate an average user.
By using it, you also get yourself involved in illegal activity, which can attract punishments.
Rainierland vs. Project Free TV:
In the above sections, we have discussed individually Rainierland and Project Free TV, which offer free online streaming of Hollywood movies, tv shows, and documentaries. Now let's go and compare them head to head in Rainierland vs. Project Free TV battle and see which one has got the upper hand over the other–
| | |
| --- | --- |
| Rainierland | Project Free TV |
| It contains pirated content. | It contains pirated content. |
| Ads and pop-ups are lesser as per the users | It contains more ads and Pop-ups. |
| Free to use. | Free to use. |
| New User Interface. | The interface might seem old but is very easy to use. |
| It requires its downloader to save content offline. | Any popular downloader works fine. |
| Several mirror links for each content, so even if one link does not work, you have got multiple options. | Mostly there is only one link, so in case it does not work, you have no other option. |
From the comparison, we can see that both the websites contain pirated content, which is illegal. Therefore, we recommend you to watch your favorite movies and tv shows on legitimate platforms like netflix only. Piracy of contents and its promotion is illegal, and it can attract punishment from the rule of law.