6 perfect Gift Ideas for Artists Who Paint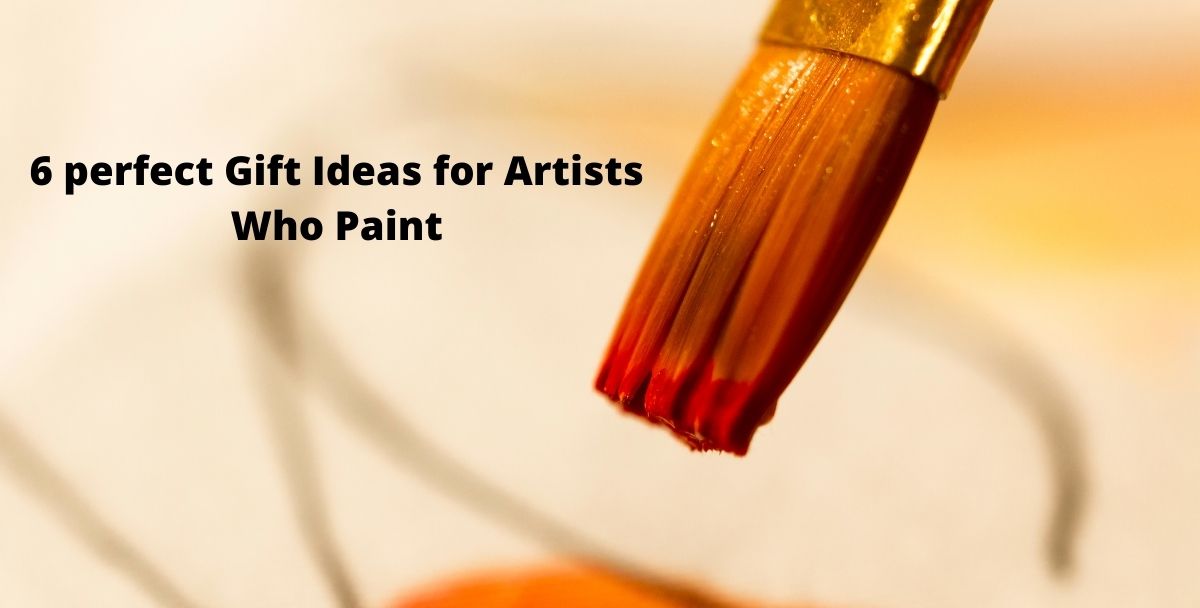 There is something about people with the artistic inclination that makes you want to claw their eyes out, not literally though! They have an extremely specific taste when it comes to aesthetics and nothing seems to impress them, right? To make matters even worse is that they are extremely vocal when it comes to expressing their dissatisfaction. Now try searching for a gift for these people because, at the end of the day, they are truly a sweetheart.
Thank you for reading this post, don't forget to subscribe!
So, if you have been planning to gift your artsy friend to express how much you adore them despite their finickiest, then here are a few ideas that might come to your rescue-
1. Storage desk
Ironically, with all the sense of aesthetics in the world, artists tend to keep their painting area quite messed up! So, what about giving them something that helps them keep their painting room organised with minimum effort. A storage desk is a must-have for someone who has a truckload of painting brushes and colours but fails to find them in the same place twice. An oak wood desk would also cater to their aesthetics.
Also know about: Botto.
2. Colouring pencils
Colour pencils are easily the most basic of the art supplies that an artist has. However, they also tend to get worn out earlier than the rest of the supplies and thus, there might be a chance that your dear friend is already on the lookout for some cool artsy stuff. Trust the expert and simply go for one of these and get a beautiful set of soft core coloured pencils which work on all types of paper and dazzle your friend with something they would cherish for life.
3. Brush roll case
An artist is the one who creates something new every moment. If you have been with an artist friend, you do know for sure what is being talked about here! One moment you are picking your favourite frozen yogurt flavours and the next moment, they are sketching the skyline! So, what could you possibly gift someone who is always carrying his brushes in his pockets and wearing his imagination up his sleeves? What other than a portable brush roll case? Well, a roll case is a beautiful and subtle leather pouch that comes along with a zipper. It can carry most of your art supplies and also makes up for a really cool Instagram prop. If your artist pal also has an Instagram page to manage, this roll case is certainly going to impress them!
4. Easel
Painters do love a good vibe while painting and what speaks to them more than easels? Easels are an absolute gift for an artist because of their utility and comfort. Easels come in different sizes and heights which is perfect for different moods of the artist. At times, an easel also allows an artist to shift their perspective when from one art piece to another. Thus, an easel is the perfect way to express how much you value them and their talent.
5. Stationary
Cute stationery never goes out of trend, they just get cuter and cuter! An artist is always on the hunt for the most vivid collection of stationeries for their utmost utility in their lives. Moreover, in the current times, everything is viewed from the frame of being 'Instagram-worthy' or not and gifting unique and beautiful stationary to an artist would be perfect in jazzing up their social media feed.
6. Custom artsy apron
You do know that your artist friend has a separate set of clothes that they wear during their relentless creative sessions. Why not get them something which reminds them of you every single time they create a beautiful piece of art? Well, an apron made especially for their art classes or brainstorming sessions is actually a thoughtful gift you may like to pick. Not only will it have several pockets for utility but at the same time, you can also customise it with a photograph, a piece of art, or even an inside joke!
The tradition of sending and receiving gifts is a token of love and appreciation for the receiver in your life. When it comes to dazzling your artist friend with an amazing gift, it is important to understand them and their art first. Then, you will certainly be able to surprise them!