Create a successful campaign and avoid costly marketing mistakes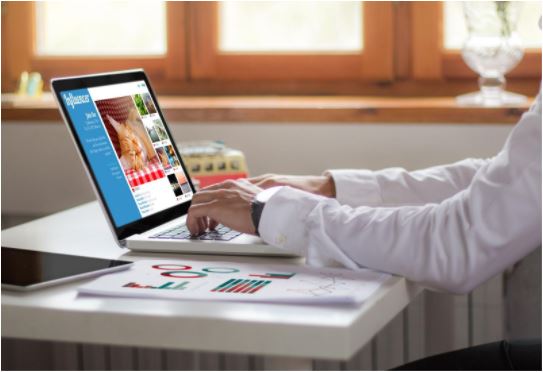 Businesses need a constant stream of customers in order to grow and thrive. Raising awareness of your product or service can be accomplished through promotional campaigns online or traditional media, as both can be beneficial. The challenge is finding what form of marketing works best for your company and budget while avoiding any pitfalls that may tarnish your reputation.
Thank you for reading this post, don't forget to subscribe!
Have a professional website
Most physical forms of advertising, such as adverts in local magazines, leaflets, and billboards, will lead customers to your website. In the modern world, all small to medium-sized businesses need a website. They provide a platform where people can look at what you have to offer and find out about your company's story. On your pages, you can include a shop front, provide contact details and run adverts. When the website is simple to use, well-constructed and professional-looking, people are more likely to stay longer. It's an excellent opportunity to let them know more about your brand's personality and create connections that eventually lead to sales.
Use social media to share content
Social media accounts can be used to post images of your completed projects and publish reviews from satisfied customers. This type of content advertises your reliability and expertise while providing people with a simple way to approach you. Leads can be produced organically on Facebook, Instagram, or Twitter as followers mention or like your post. When things are moving slowly, you can also choose to pay to promote a post or collaborate with other companies to share each other's content.
Build and nurture your email list
Email marketing is cost-effective and allows you to contact thousands of customers in minutes. By leveraging your social media accounts and website, you can expand this list and ensure it remains targeted. Do this by adding a sign-up form to your homepage as soon as possible. You will then be reaching out to people who have already shown an interest and want to hear more from your business.
Avoid advertising blunders
From small companies to multinational organizations, advertising mistakes are a regular occurrence and can be costly. Although many can be put down to human error or a failure to understand other people's feelings, some could be avoided with a little more preparation.
Get professional liability insurance
When a claim is initiated by one of your customers, it can be for various reasons, many of which you may never have considered. These include taking pictures of work carried out at a client's home, then publishing them in an advertisement without their consent. You may also need coverage for libel cases. These may be brought if one of your employees has discussed a client with another person, then the client finds out and is unhappy about the conversation. Next Insurance can get your business insurance sorted and provide cover for a range of potential mistakes and public image problems. Their policies are simple to arrange, reasonably priced, and designed to fit in with your business needs.
Use customer-centered marketing 
After all the hard work, it is understandable that business owners want to show off a little about their product or service, but this has to be adequately managed. Marketing campaigns that only focus on how great your company is may leave prospective customers cold. Instead, let people know what you can provide them with, how you can solve their problems, and what they will gain from choosing your business. Explain how their lives will be enhanced and what excellent value is offered but remember to use words such as 'your' and 'you' more often than 'we' or 'us.'
Ensure you are ready for the rush
Even the best advertising campaign can be derailed if you become overloaded with web traffic or orders. This can leave customers with problems attempting to get onto your website, packages that are incorrect or arrive late, and long hold times for customer service. Whatever you are promising as part of your advertising push, you should be prepared to deliver it. As part of these preparations, test the website frequently. Bad experiences can create a raft of negative reviews that will eventually cost you even more in advertising revenue.
Marketing can make a huge difference to your success and give your revenue stream an attractive boost. However, you should be mindful of any potential pitfalls and carry out plenty of research before a campaign goes live.