Expansion of Esports as the Industry Looks for New Ways to Entertain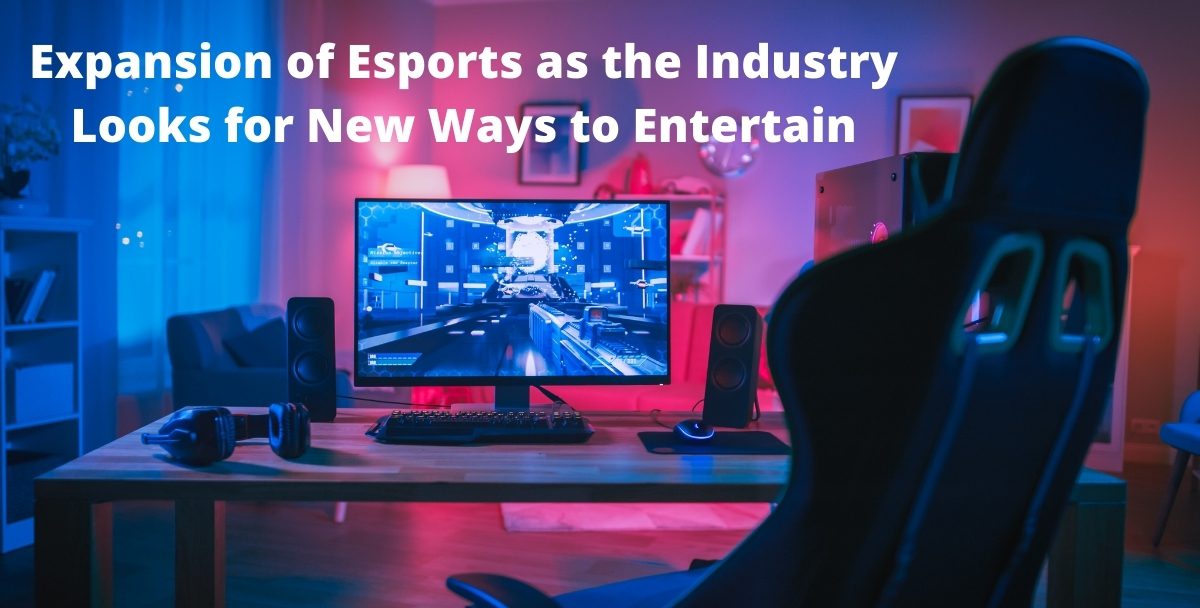 The global video game industry and Esports have been experiencing tremendous growth for a good portion of the last decade, but it was not until the COVID-19 pandemic that Esports saw a massive increase in viewership, recognition, and market growth. While it remains to be seen how much of a lasting impact the "2020 boom" will have on the Esports world, the projections indicate this is only the beginning of what is to become from the competitive video game scene in years to come.
Thank you for reading this post, don't forget to subscribe!
The Show Must Go On(line)
Esports has seen tremendous growth over the years, both in viewership and revenue, transforming from a niche to one of the most popular forms of entertainment worldwide. Once only a subset of sports culture, Esports has grown into a standalone industry, mostly thanks to massive investments and support from major companies and prominent figures from the sports and entertainment world, including Michael Jordan, Mike Tyson, Rick Fox, Drake, DJ Marshmello and others.
While many factors ushered in the growth of Esports in the past years, it was the COVID-19 pandemic that played a massive part in Esports' expansion. Despite COVID-19-related shutdowns and restrictions, Esports remained relatively untouched, turning it into one of the only remaining entertainment industries available. That, however, is not to say COVID-19 did not hurt Esports.
Like the case with more "traditional sports," Esports had its fair share of struggles with the cancellation of significant events such as Dota 2's The International, Counter-Strike: Global Offensive Major Championships, as well as several domestic leagues. But unlike those sports, Esports allows players and teams to compete online, which allowed the scene to keep going, thus providing the fans with something to watch and keep them amused.
COVID-19 Accelerates the Expansion of Esports
Even though the pandemic has harmed Esports in some ways, it has proven to be relatively beneficial in others. It helped the sport gain recognition from people otherwise not invested in the world of competitive video games. Even sports fans got a chance to explore the world of virtual competitions, with many traditional sports leagues venturing into the realm of Esports as a way to continue operating during COVID-19.
NASCAR, soccer's Premier League, Formula One, and others have begun holding Esports events where professional athletes played each other in the virtual world rather than in real-life. Some of the biggest collaborations were the eNASCAR, ePremier League and Formula One Virtual Grand Prix Series, the latter of which proved to be a massive success, reaching 30-million views across digital platforms and TV during the lockdown period.
Thanks to the boom in Esports viewership in 2020 and its continuous growth in popularity for the past half a decade, the Esports audience is said to reach 500 million by the end of the year. It is projected to reach as high as 646 million with a 10.4% compound annual growth rate (CAGR) in 2023. Along with its viewership, the global Esports market is booming with a projected CAGR of 24.4% from 2020 to 2027, which would effectively help the Esports market value reach the US $6.25 billion in seven years.
It should not come off as a surprise; however, that Esports have also become a big deal in the sports betting circles by attracting the attention of gamblers who have yet to wager on video game competitions before. Sportsbooks have reported Esports betting revenue will hit record highs in 2020, with revenues expected to reach $14 billion – double what it was in 2019.
The Future of Esports
This year marked an exciting era of the Esports industry's development with massive investments and increased viewership. But it's fair to ask whether Esports will continue drawing in new followers once the pandemic ends and everything returns to normal.
Upon returning to traditional sports, many people who have been using Esports as an alternative way of entertainment will likely return to watching their favorite sports teams, but that does not necessarily mean the growth of Esports will slow down. One of the main reasons why there has been growth in Esports viewership is because more people became aware of the competitive video game scene, and it's not like they will forget about it anytime soon.
Studies have shown a huge rise in awareness of Esports since the industry started taking off in 2015-2016. There were reportedly only about 800,000 people who have heard of Esports back then, with the numbers reaching over 2 billion in 2020.
So what does the increase in awareness and popularity mean for Esports? For the most part, it shows that there are more people to reach and get involved in the scene, and as long as there is potential for further growth, Esports will have no issues expanding further – with or without the advantages the social distancing offers to the online competitive video game scene.